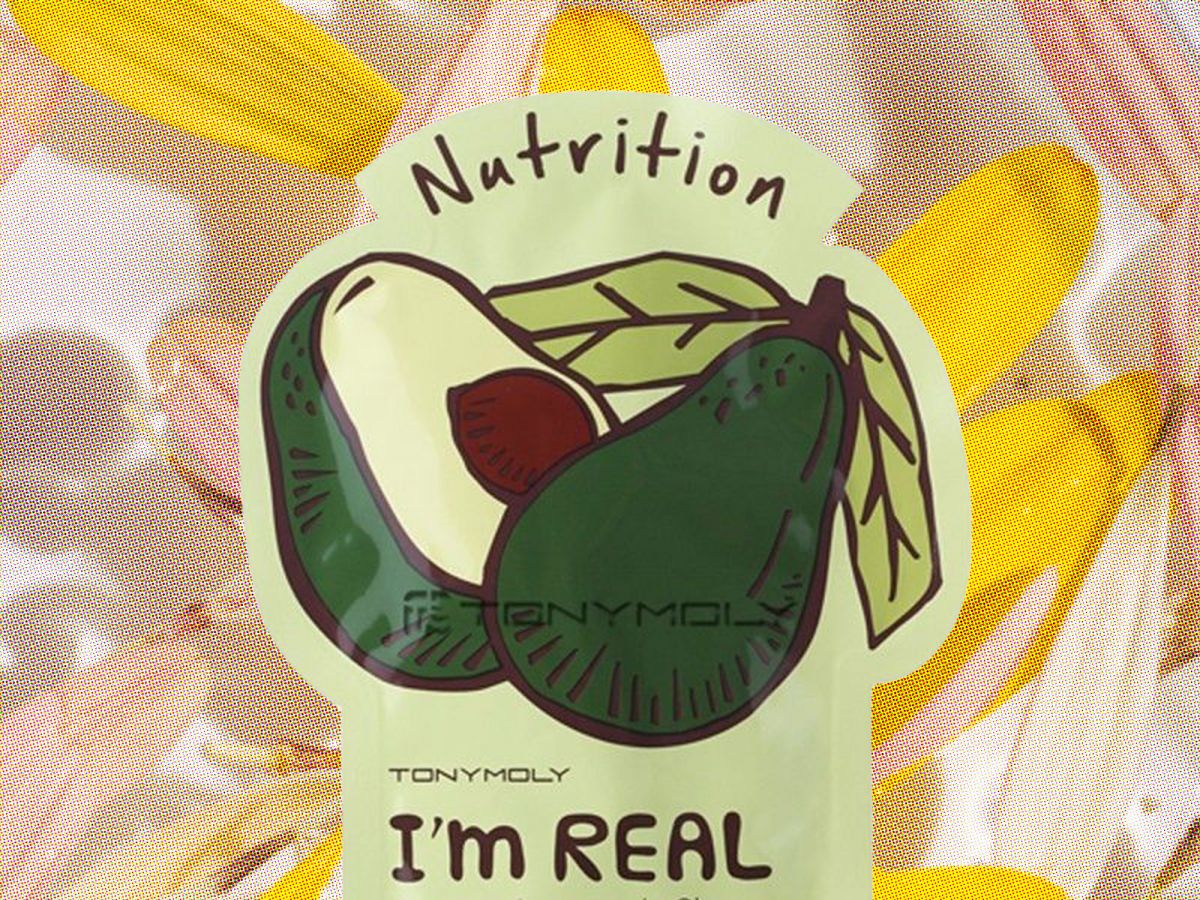 A short masking session is like pressing the mini trashcan icon and effectively deleting last night's tequila shots, sweaty dance party, or the fact that you didn't wash off your makeup when you stumbled in at 3 a.m. They can draw out impurities, transform your texture, brighten your complexion instantly, and even provide a Gatorade-like swig of hydration. Whatever the claim, masks are generally intensive treatments that translate into instant (sometimes mic-dropping) gratification.
And most of our favorite masks are coming from overseas, specifically falling under the broad and growing category of Korean skin care. In South Korea, the "put a mask on it" mantra has spawned multiple categories, including peel-off, modeling, bubble, water, sleeping masks, and even finger masks. It's also common to layer different treatments in a sort of mask cocktail to address specific needs (for example, a clay mask to purify pores paired with a hydrogel sheet mask to rehydrate).
Things can get a little confusing with the overwhelming number of masks claiming to be one-shot wonders. Ahead, find a list of superstars to give you the lay of the land and save you from picking up a dud sheet mask next time you're standing in the checkout line. Read on to discover some of the newest and coolest K-beauty masks you aren't using yet, but definitely should be.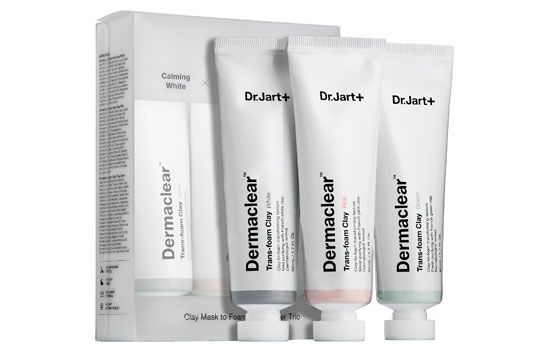 Foaming Clay Masks
These clay masks from Dr. Jart+ are meant to transform into foaming cleansers upon contact with water. In our experience, there was very little foaming action, but as clay masks, they purified and exfoliated skin like a dream — without that typical tight feeling. We especially love the fact that they come in squeeze tubes, which makes the clay less likely to dry out or get contaminated by grubby fingers.
Dr. Jart+ Dermaclear Trans-Foam Clay, $24, available at Sephora.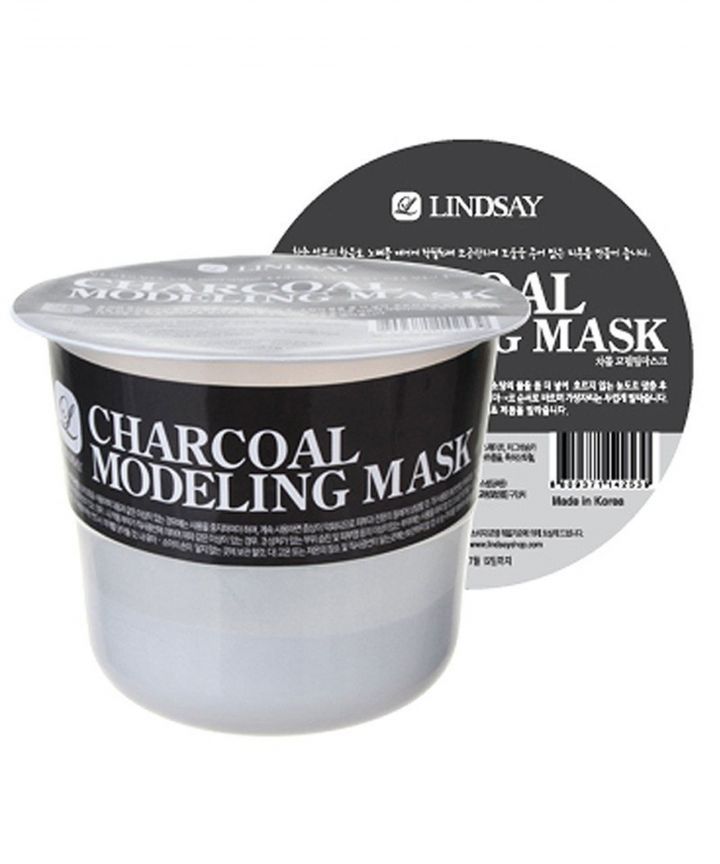 Charcoal Modeling Mask
Just add water to mix up a heavy duty charcoal concoction that gets all the gunk out of your pores.
Lindsay Charcoal Modeling Mask, $6, available at Glow Recipe.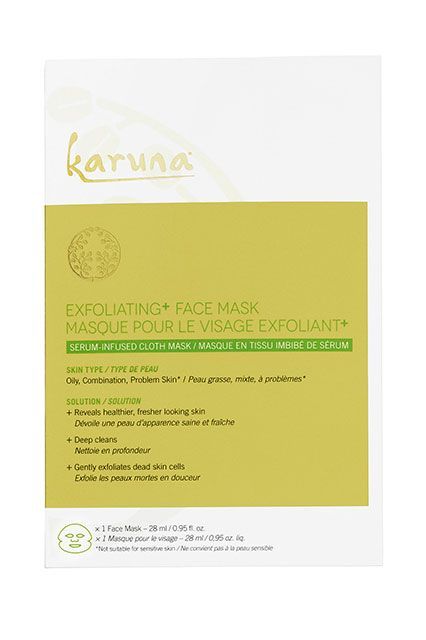 Exfoliating Mask
This sheet mask is soaked in enzymes from pineapples and lemons, plus salicylic acid, all of which gently exfoliate dull skin.
Karuna Exfoliating+ Face Mask, $8, available at Sephora.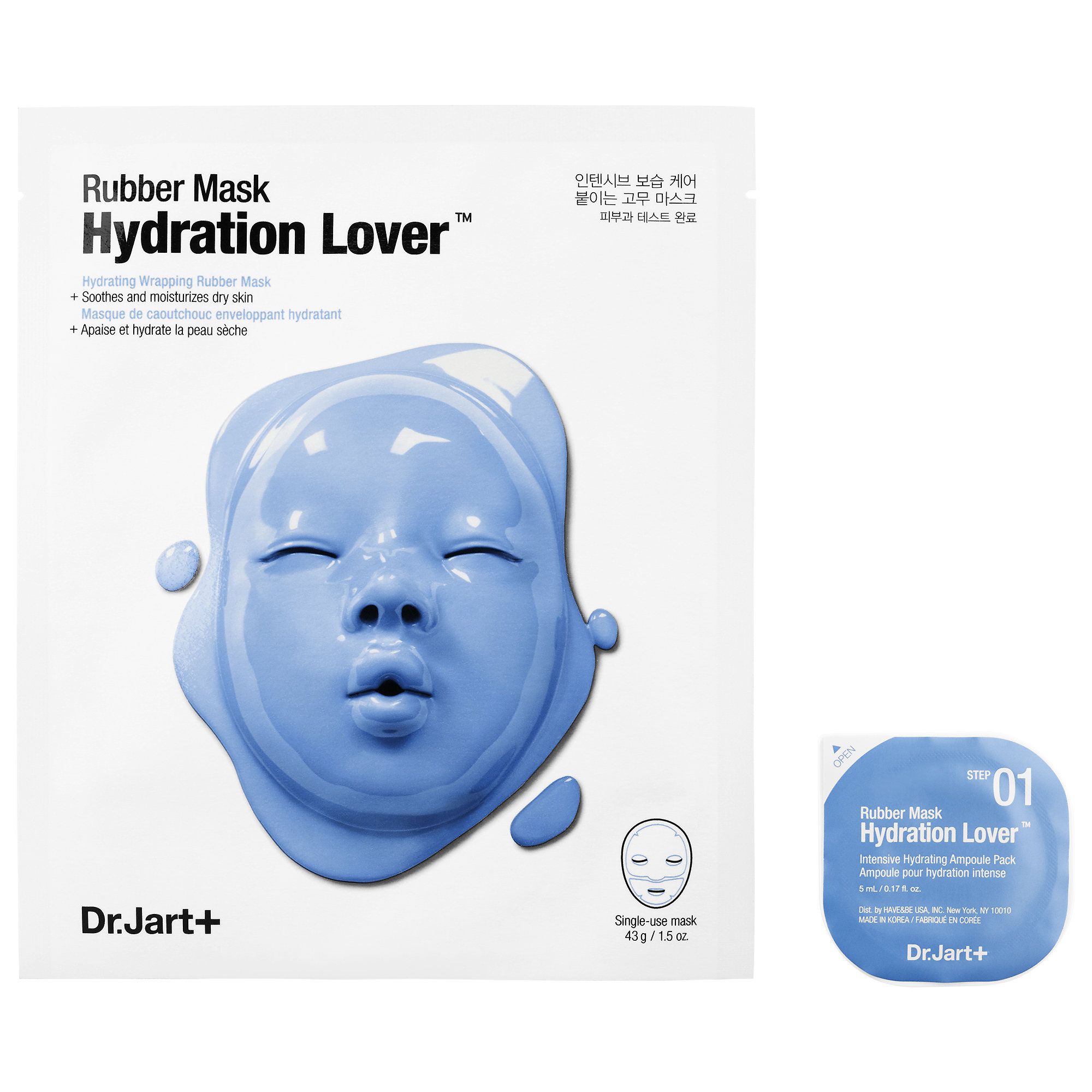 Solid Rubber Masks
This effective, albeit frightening, face mask delivers the benefits of a rubber mask (like those DIY ones we love) without all that goopy mess.
Dr. Jart+ Hydration Lover Rubber Mask, $12, available at Sephora.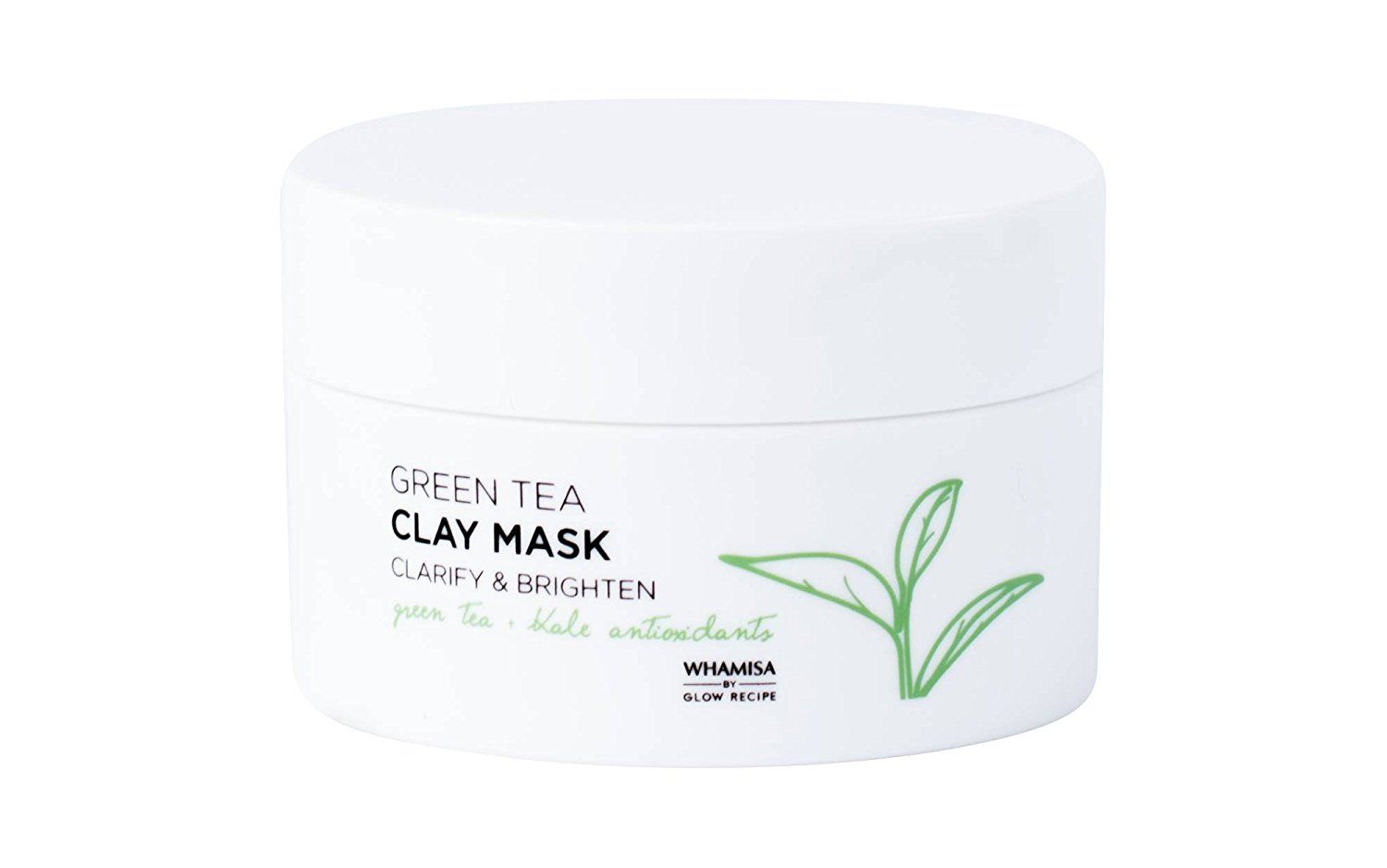 Clay Mask
We always have a clay mask on rotation to absorb oil and exfoliate congested skin. We love this new one from Whamisa, which shrinks zits and soothes redness. Hormonal acne, see ya.
Whamisa by Glow Recipe Green Tea & Clay Mask, $23, available at Jet.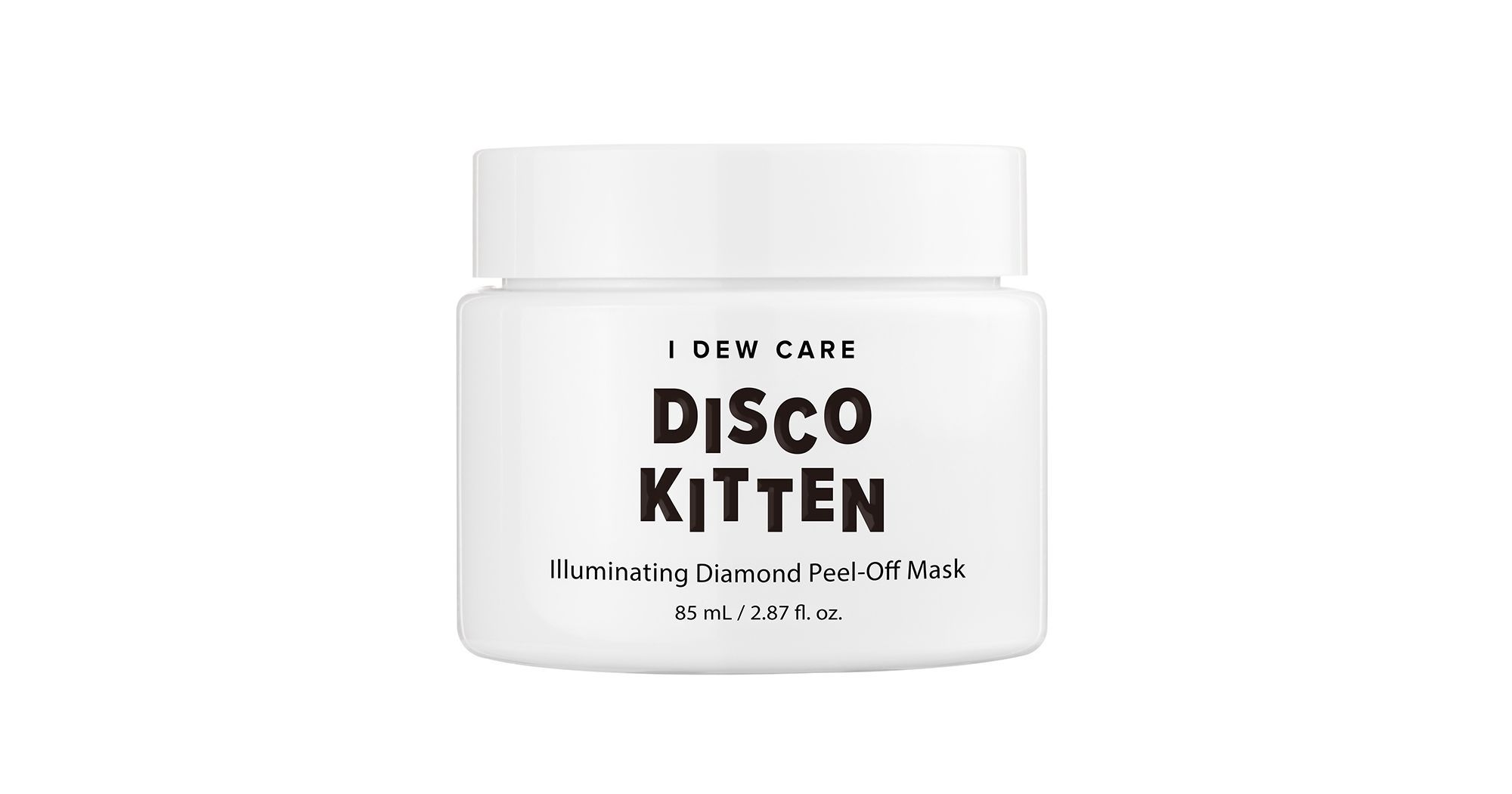 Peel-Off Mask
In just a few months post-launch, this Memebox mask sold out twice at Ulta Beauty. It's loaded with soothing oat extract, as well as exfoliating pearl powder and diamond dust for brightening. Once it's fully dried, it's meant to be carefully peeled off — which anyone who spent their elementary school days peeling dried Elmer's glue off their fingers will find insanely satisfying.
Memebox I Dew Care Disco Kitten Mask, $23, available at Ulta Beauty.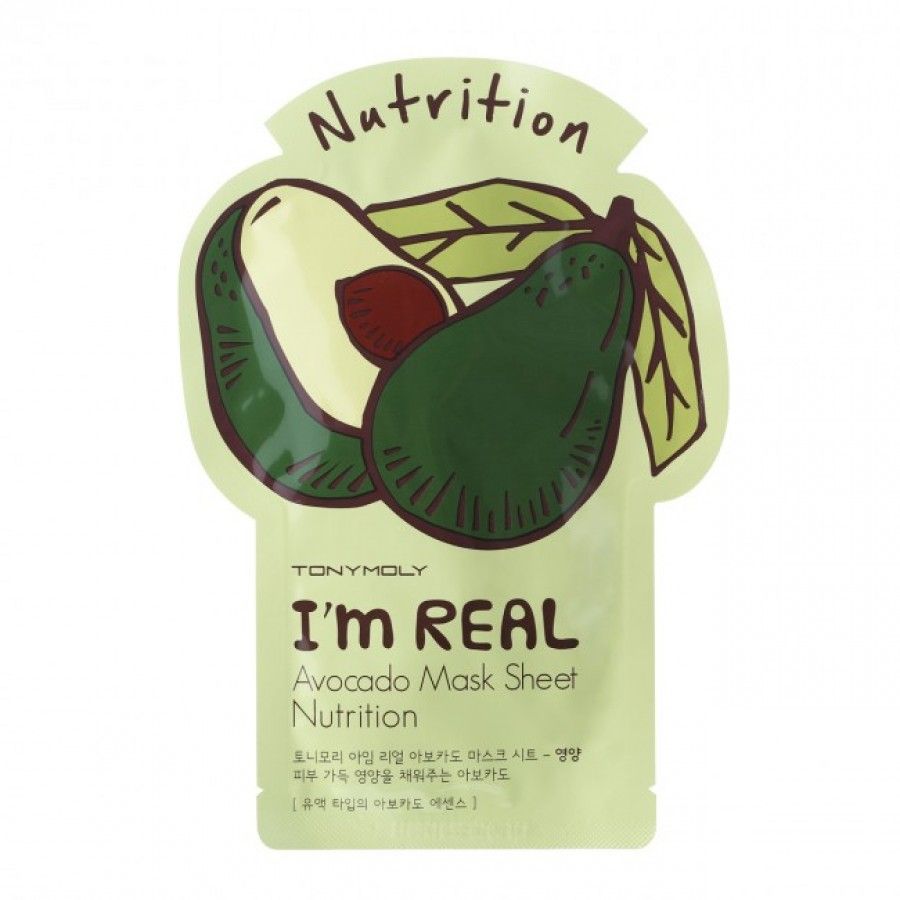 Sheet Mask
If you want to jump on board the Korean beauty "glass skin" craze, this is the sheet mask to get you there. It contains a 3-layer pulp sheet soaked in a nutrient-enriched essence. Designed to deeply moisturize skin in just 20 minutes, this formula contains avocado extract and macadamia nut oil to enhance elasticity for a plumper complexion. Just another point for avocados.
Tony Moly I'm Real Avocado Sheet Mask, $3, available at Urban Outfitters.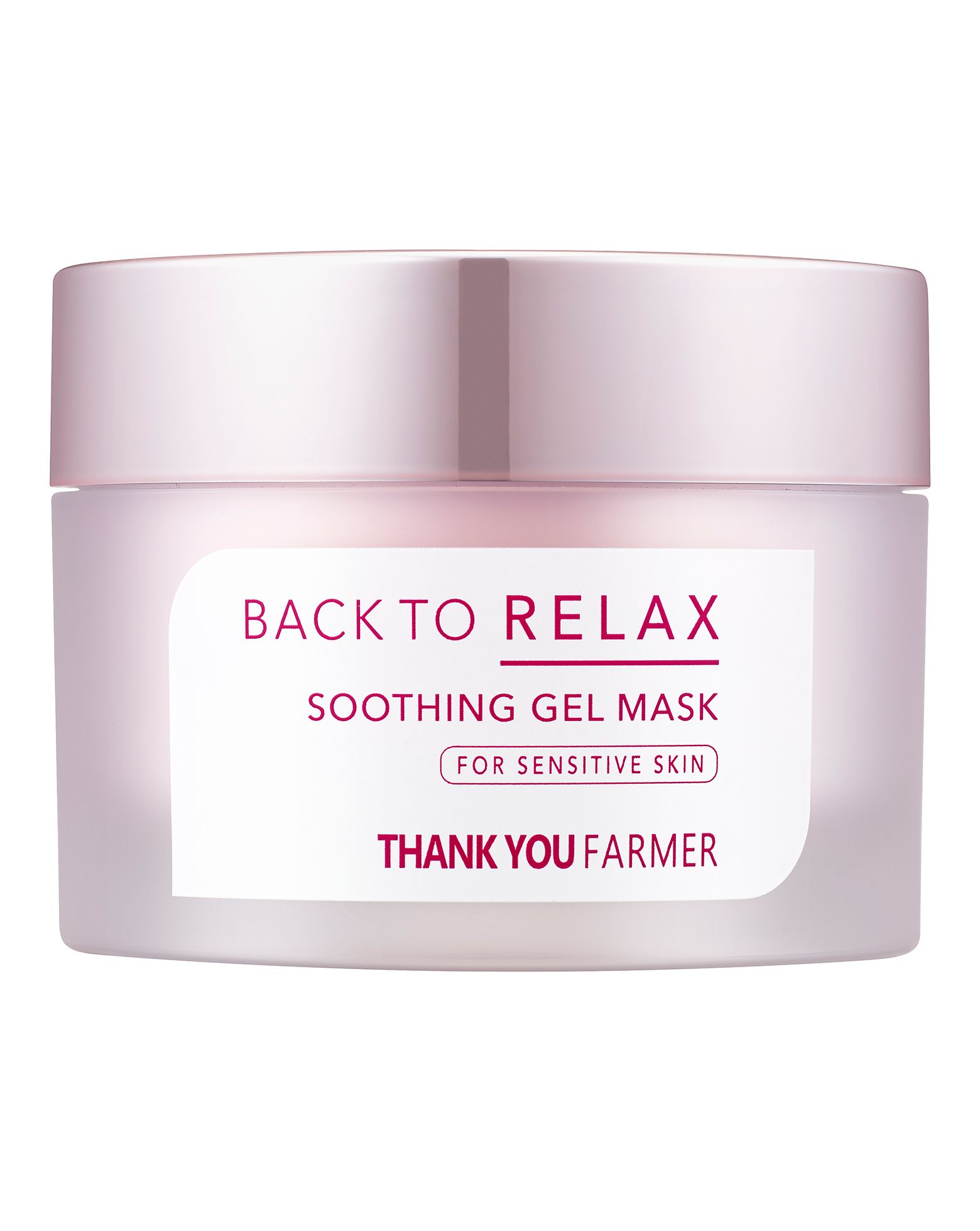 Gel Mask
This pink gel mask is cooling, soothing, and gentle enough to use every day if you want to pack in the moisture. And if you're not into wearing sheet masks on airplanes, this is the mask for you: It's almost completely transparent, so even if you're wearing a heavy layer, it just looks like you have glass skin.
Thank You Farmer Back to Relax Soothing Gel Mask, $19, available at Anthropologie.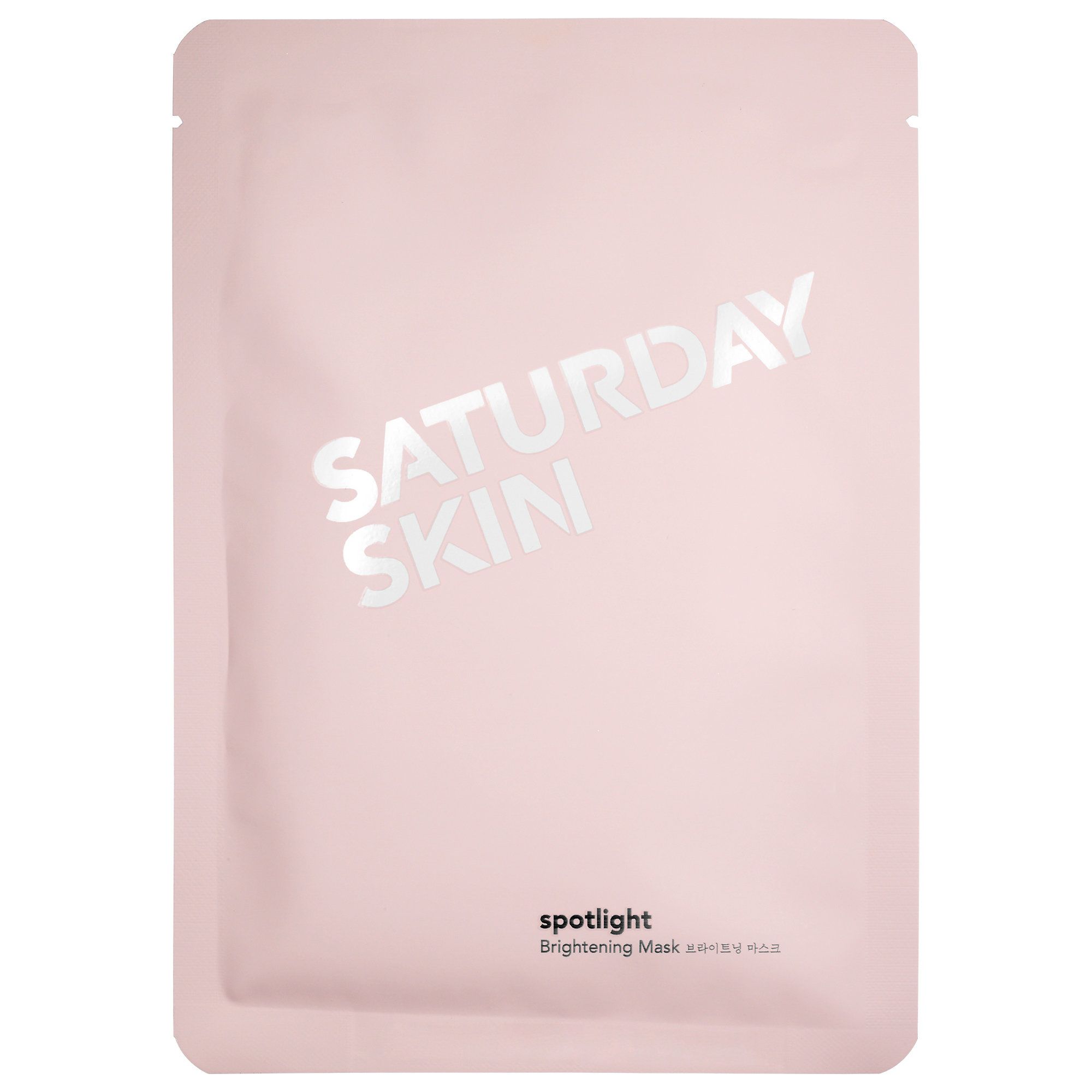 Brightening Mask
The Saturday Skin Whipped Cream is a must-have for moisturizing dull winter skin. I t's moisturizing, cooling, and gives your face an instant glow. A good pick for the groggy days when you're regretting how many vodka sodas you downed the night before.
Saturday Skin Spotlight Brightening Mask, $6, available at Sephora.

Bubble Mask
Since this bubble mask came out years ago, it's continuously been The Saem's best-selling product. It starts carbonating on contact, and over five to 10 minutes, it turns from a grayish paste to a white airy, bubble texture that purges pores.
The Saem Gem Miracle Black Pearl O2 Bubble Mask, $39.99, available at K Skin Shop.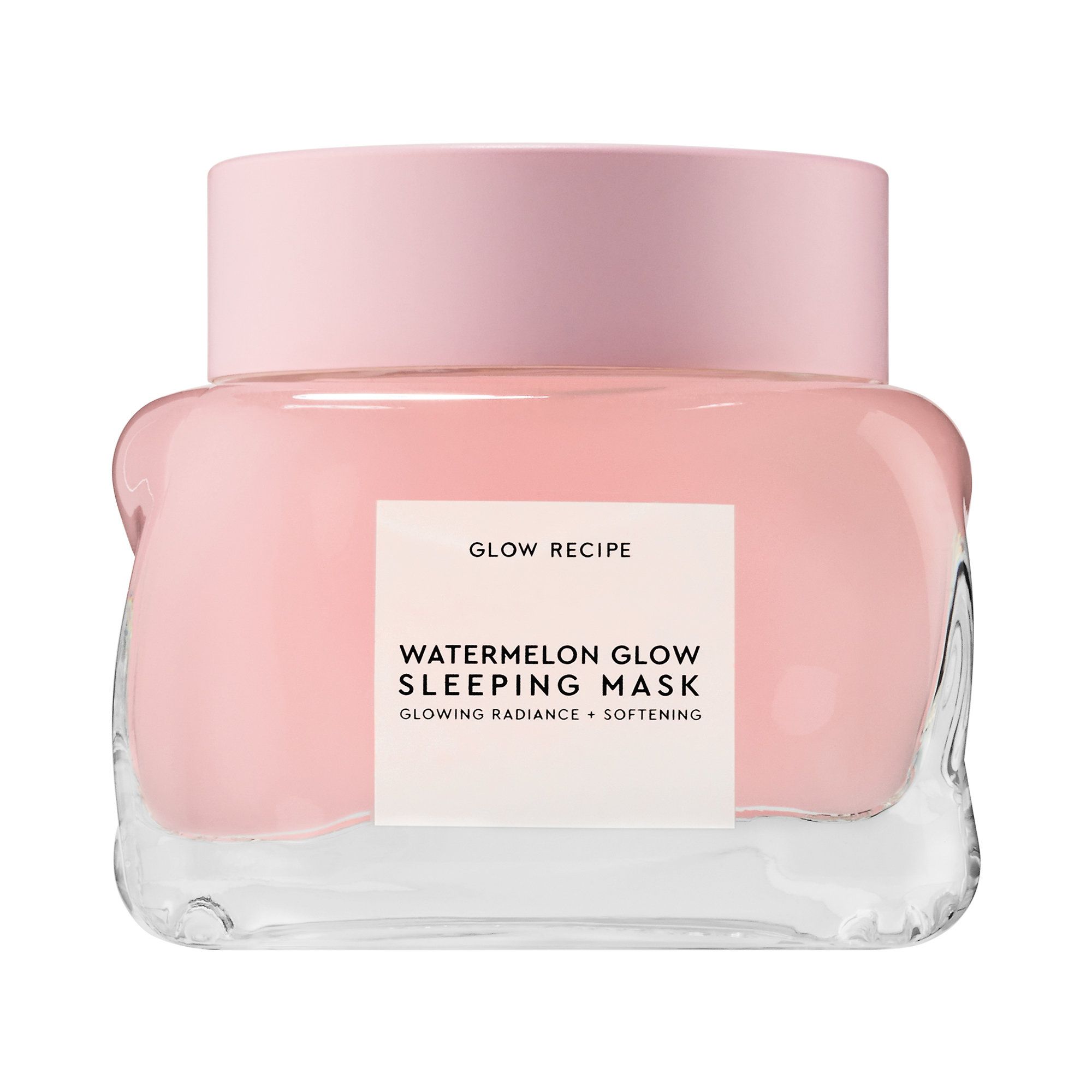 Overnight Mask
We know this pink Glow Recipe water-based mask is really good, because immediately after it launched, it sold out in just five hours and racked up a waitlist of over 5 thousand people. Why are people so eager to get their hands on it? It might be because it contains so many skin-softening ingredients, including hyaluronic acid, exfoliating alpha hydroxy acids, and soothing watermelon extract. It can be used as a normal mask (keep it on for 10-20 minutes and then rinse it off) or you can wear it overnight for even more brightening action.
Glow Recipe Watermelon Sleeping Mask, $45, available at Sephora.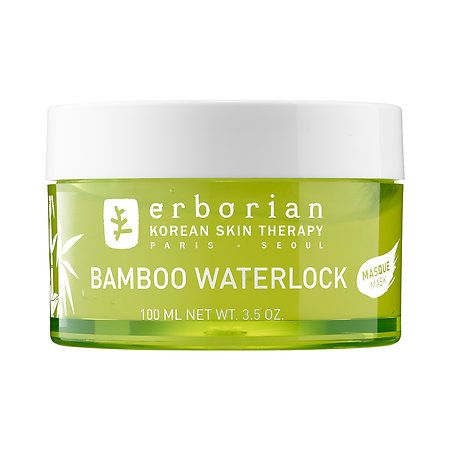 Water Mask
Also designed for overnight use, this mask harnesses the power of bamboo water (known for its moisturizing qualities). Even if you drag your ass into bed at 4 a.m., you'll wake up looking way more well rested than you actually are.
Eroborian Bamboo Waterlock Mask, $43, available at Sephora.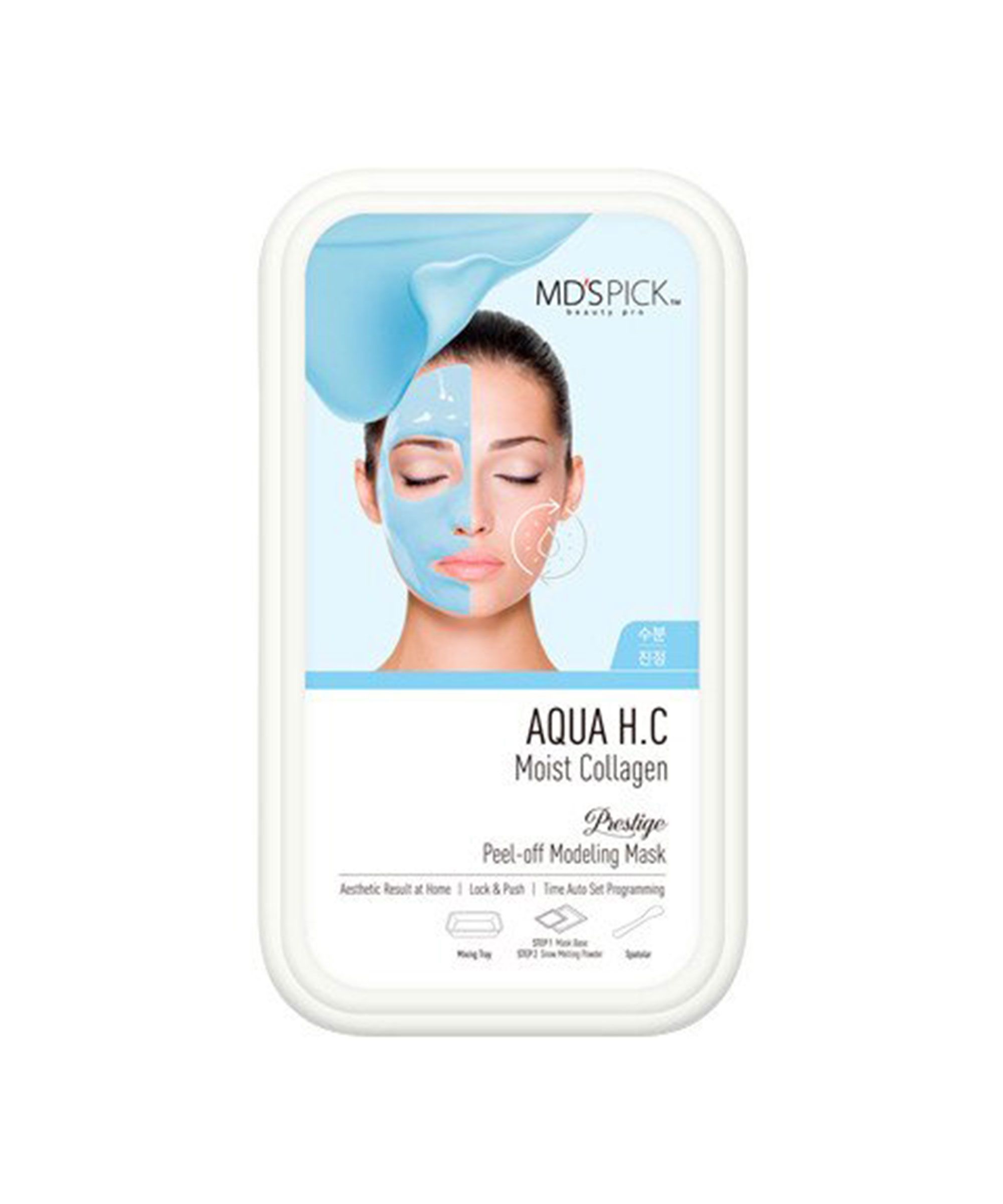 Modeling Mask
These plaster-like, rubbery peel-off masks were at one time used exclusively by aestheticians, but are now becoming popular for home use. This one comes packaged in a single-use container with a handy spatula to aid in application.
Smooth the gel-like liquid onto your skin before gently peeling it off 15-20 minutes to reveal softer, plumper skin.
MD's Pick Aqua Moist Water Rubber Mask, $9, available at Glow Recipe.

Finger Mask
The coolest addition to the Korean masking scene, these fun finger masks are a 15-minute indulgence that takes your cuticles from embarrassingly cracked to soft and smooth. Plus it leaves your hands smelling like fresh flowers for hours afterward.
Le Mini Macaron Rose Nail & Finger Mask, $4.50, available at Le Mini Macaron.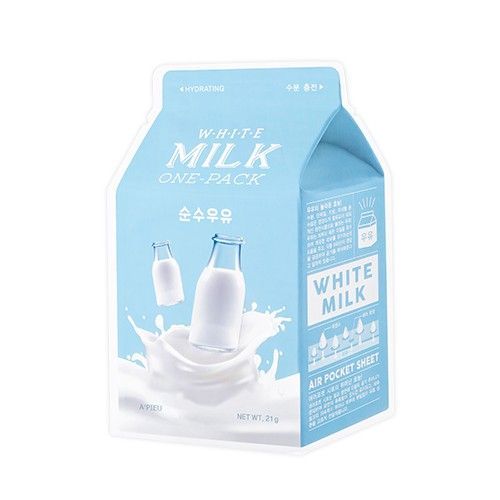 Milk Mask
You know the old wives' tale about drinking a glass of warm milk before bed for better sleep? Although it's not 100% proven, this mask is making us think that the calming properties of milk might not be total BS. Drenched in milk and aloe extracts, this sheet mask can make even the most pissed-off skin soft and supple. It even has enough excess essence to use on your body, too.
MISSHA A'Pieu Pure Milk Sheet Mask, $2.50, available at MISSHA.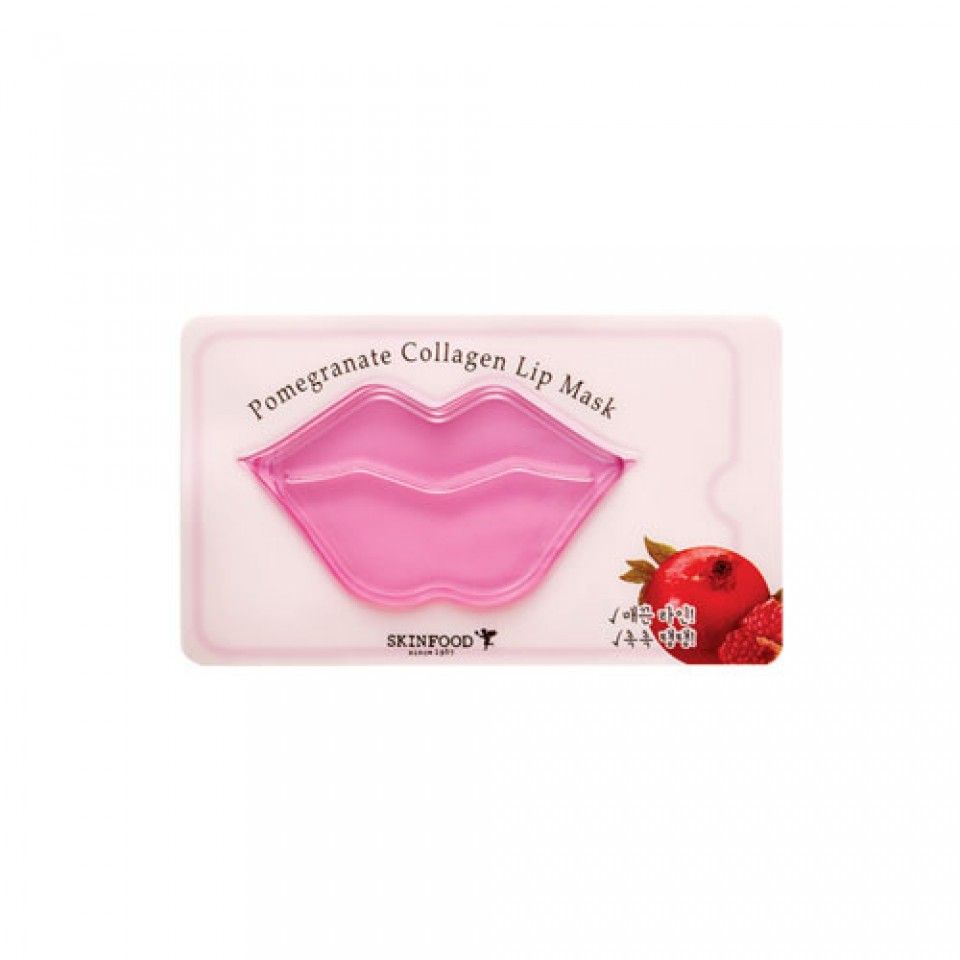 Lip Mask
We like to think of this option as a sheet mask for your lips. It's just as easy to use, too: Place the patch over your lips and leave it on for 15 minutes before peeling it off. Then rub the excess serum into your skin and let the formula work its magic.
Skinfood Pomegranate Collagen Lip Mask, $4, available at Sokoglam.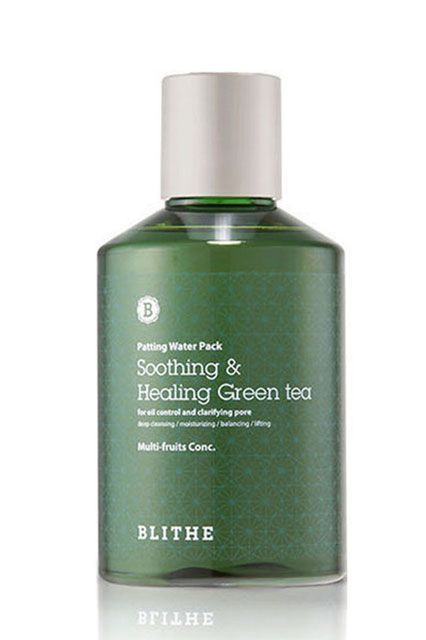 Splash Mask
This gem lives up to its splashy name. After cleansing your face, simply mix it with some water, and splash (or pat) it onto your face. It's great for the on-the-go beauty fan and will get you out the door faster than any other mask on the list — guaranteed.
Blithe Patting Splash Mask in Soothing Green Tea, $45, available at Glow Recipe.
Click HERE to read more from Refinery29


Loading ...