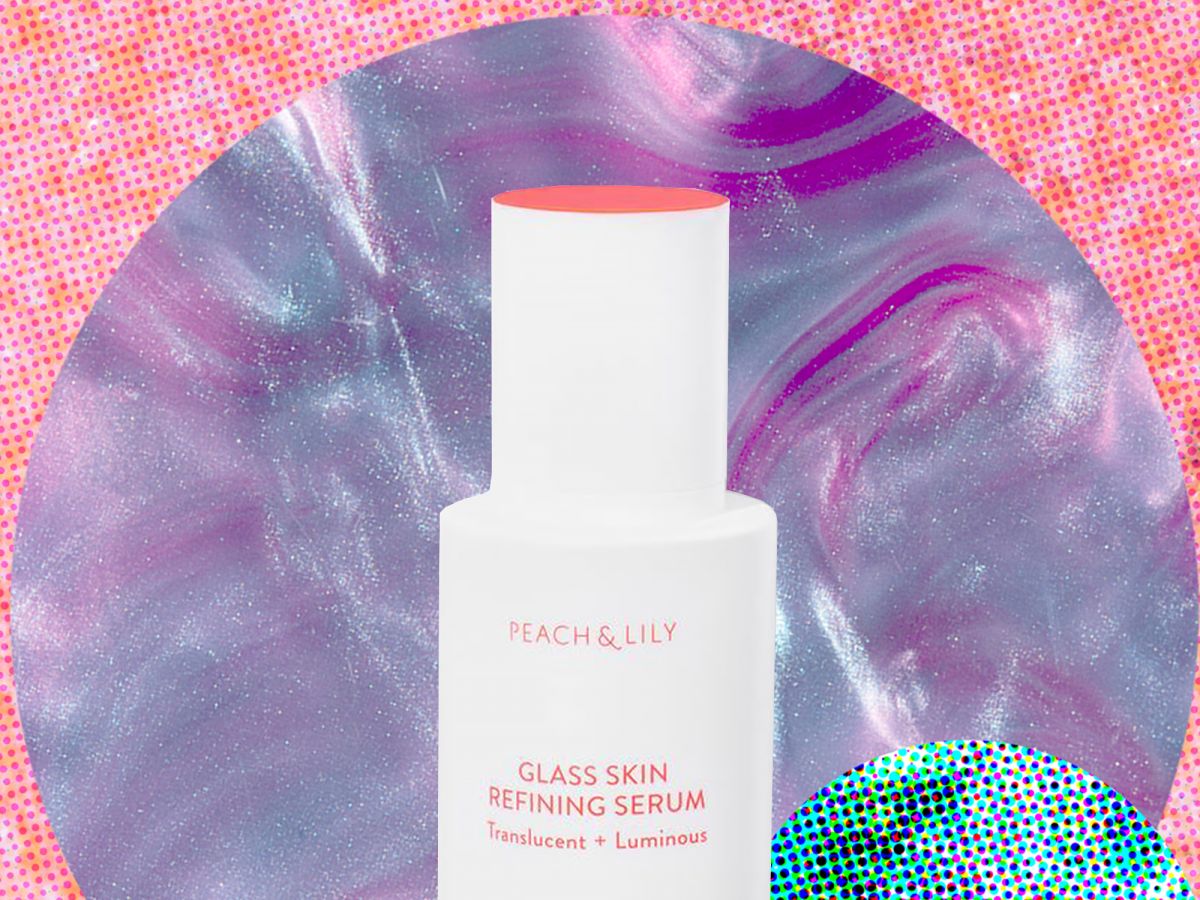 Sure, a new pair of shoes or an "It" bag is nice, but many of us are more wiling to shell out a chunk of our paychecks for quality skin care, all in the name of #iwokeuplikethis status. That said, there are a few things in the way of finding a complexion potion that'll actually lead you on a path to improving your biggest skin-care issues — namely, lots of confusing marketing jargon, and campaigns that promise flawless complexions but don't always deliver.
The pattern seems to go like this: The more effective a product claims to be, the more dollar signs are involved. Serums are some of the most spendy, since time and time again they prove to be the most important part of your routine, as they often pack the most active ingredient and go on first, allowing them to soak in and do the most good.
Naturally, it takes a lot of research to figure out which serums are worth the splurge. To cut through the B.S., we consulted top dermatologists for direct recommendations. These serums get the clinical green light, and while their campaigns and packaging might be less sexy than your pretty vials or countless bottles of fancy face oil, we have to ask: What's fancier than a flawless face? That's kind of the whole point, anyway.
Ahead, the serums that top dermatologists call the most effective — and recommend to their own patients — all organized by skin-care concern.


Skin Concern: Aging
This drugstore pick from dermatologist
Valerie Goldburt
, M.D., proves that great serums don't have to cost an arm and a leg (but may still be more $$ than other drugstore skin-care products)."My favorite is the Olay Regenerist serum with peptides. It's a low price point compared to the department-store equivalent and actually has benefits for the appearance of fine lines," Dr. Goldburt says.
The amino peptide complex and vitamin B3 in this formula are wrinkle-smoothers, while the rest of the formula works to deeply hydrate your skin, so you get renewed surface cells with increased elasticity and plumpness, she says.
Olay Regenerist Regenerating Serum, $22.99, available at Ulta Beauty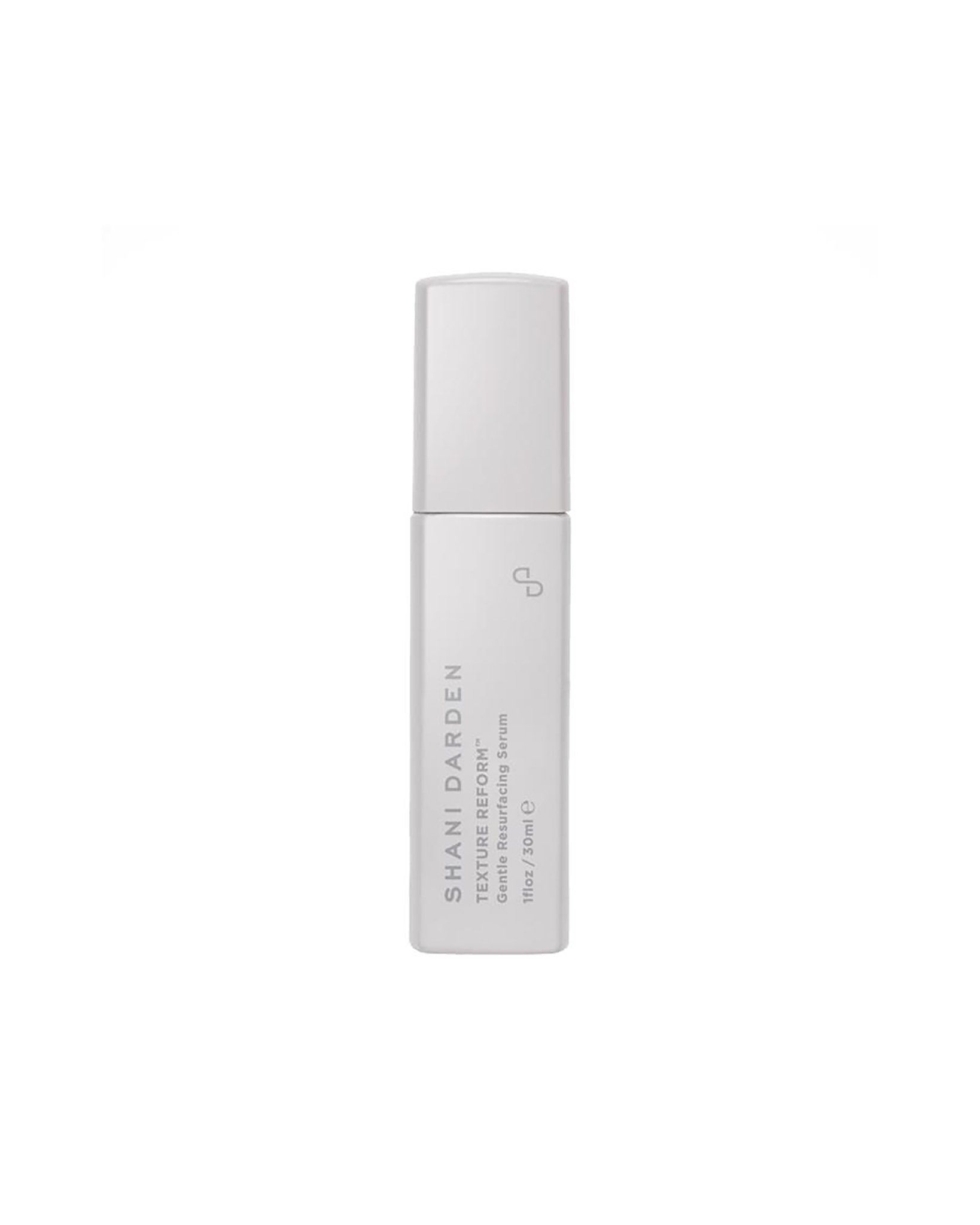 Many beauty editors refer to this gentle retinol serum as, quite simply, "magic." Formulated by Shani Darden, Hollywood's most in-demand esthetician — whose hands touch the skin of Jessica Alba, Emily Ratajkowski, Rosie Huntington-Whiteley, and many others — it truly does everything you'd hope a rich-person, in-office resurfacing peel would do for you skin, but with zero irritation. Trusted dermatologists love it, and all of our editors (who vary in skin type, concern, and age), use this baby on the daily.
Shani Darden Shani Darden Texture Reform™ Gentle Resurfacing Serum, $95, available at Shani Darden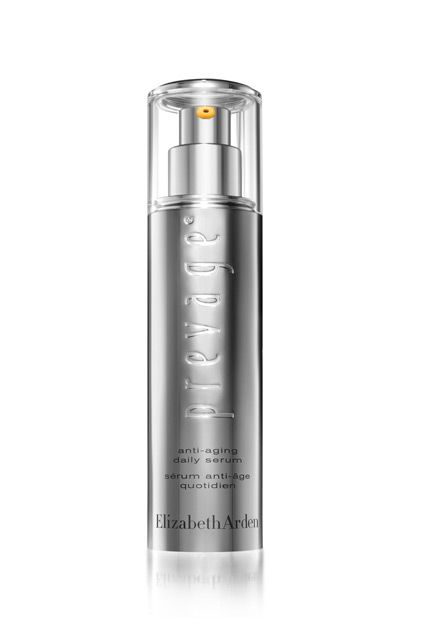 This serum is a mainstay on Dr. Engelman's top-shelf list. "Serums with retinol help with cell repair and renewal," she says. "Retinols are a good ingredient for acne (generally of the cystic kind), but also plumping up fine lines and wrinkles." This serum relies on something called advanced Idebenone technology, which tops the list of powerful antioxidants for the most protection and repair of your skin.
Elizabeth Arden Prevage Anti-Aging Daily Serum, $162, available at Amazon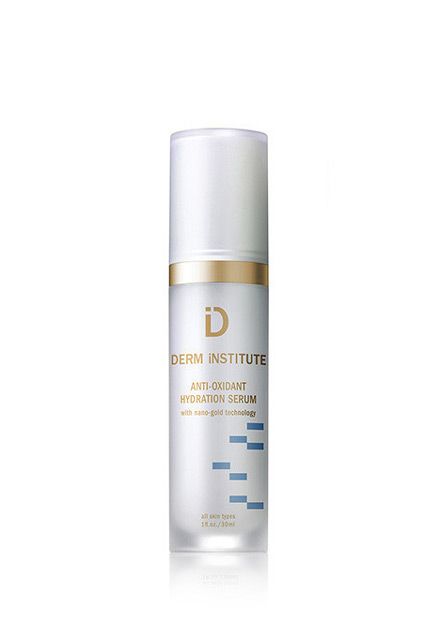 Skin Concern: Dryness
Chronically dry skin needs more than just the shellac of a thick moisturizer to actually solve the problem — and not just treat the symptoms. One of the top ingredients to do that is hyaluronic acid.
"What's great about [hyaluronic acid] is that it doesn't feel like a heavy moisturizer, but it does the work of one," says dermatologist Dendy Engelman, M.D. "It helps your skin retain moisture by binding water molecules, holding 1,000 times its weight."
Dr. Engelman recommends this serum from Derm Institute for its hydrating power, as well as for its ability to repair and protect, thanks to a ceramide complex, vitamins, and antioxidants, which plump fine lines and combat free radicals from environmental damage.
Derm Institute Anti-Oxidant Hydration Serum, $120, available at Derm Institute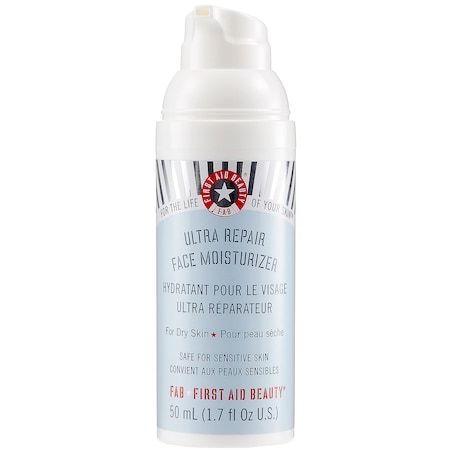 This more affordable alternative is great for both sensitive and dry skin. The serum contains hyaluronic acid, as Dr. Engelman recommends, but it also has colloidal oatmeal, peptides, collagen, and aloe, all of which work together to help calm irritated skin.
First Aid Beauty Ultra Repair Face Moisturizer, $24, available at Sephora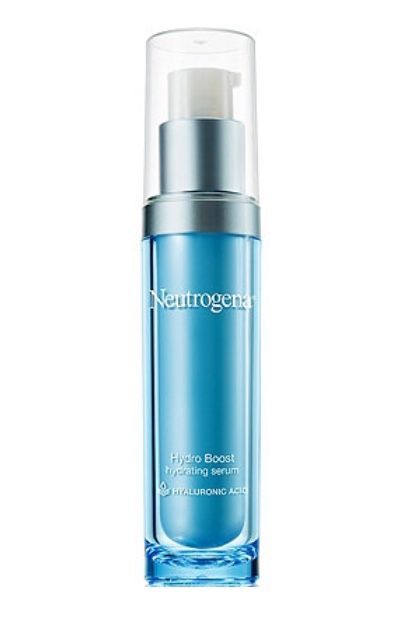 This drugstore option comes highly recommended by dermatologist Joshua Zeichner, M.D., for its moisturizing properties and versatility. "It's jam-packed with hyaluronic acid to hydrate, but in a lighter serum formulation that can be easily layered under your other products," he says.
Neutrogena Hydro Boost Hydrating Hyaluronic Acid Serum, $15.29, available at Target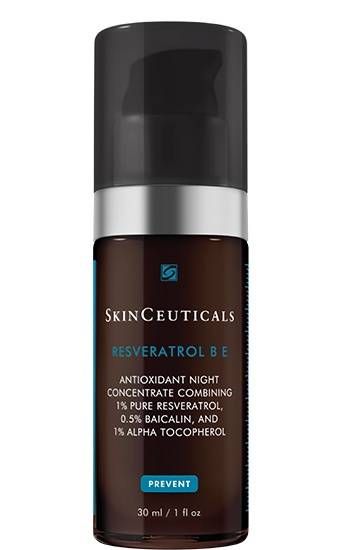 Skin Concern: Uneven Pigmentation and/or Dullness
Cosmetic dermatologist Paul Jarrod Frank, M.D., touts resveratrol and vitamin C as your best weapons against pigmentation issues, especially when it concerns uneven texture or dullness in skin.
"Resveratrol is the strongest natural antioxidant that reduces [uneven] pigmentation and protects the skin from further free radical damage," Dr. Frank explains. He couples that with a disclaimer: "There's no magic ingredient to make [uneven pigmentation] disappear quickly, as the body continues to make the enzyme that stimulates the production of melanin."
He recommends this night serum from Skinceuticals, since it not only keeps pigmentation in check, but firms the skin and corrects fine lines as well. "[It's] cosmetically elegant and absorbs very well, giving the skin a nice glow," he says.
SkinCeuticals Resveratrol B E, $153, available at SkinCeuticals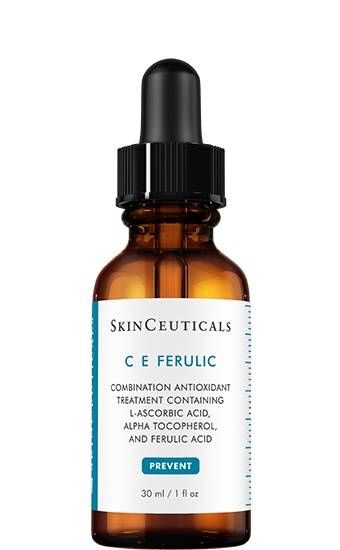 This
Skinceuticals serum
gets a thumbs-up from a handful of the derms we spoke with, including Dr. Engelman, Dr. Frank, and Dr. Elizabeth Tanzi. Pigmentation can come from lifestyle habits like too much sun exposure, smoking, picking at your blemishes, and even genetic predispositions. But the L-ascorbic acid (a highly effective form of vitamin C) is not only great for brightening, it also "contains powerful antioxidants that fight and reverse damage from free radicals that wreck your skin cells," Dr. Engelman explains.
Elizabeth Tanzi, M.D., founder and director of Capital Laser & Skin Care and assistant clinical professor, department of dermatology, at the George Washington University Medical Center, cautions against reaching for a one-serum-fits-all product. "Serums are best used for targeted problems," she notes. It's best to look for stable packaging, as many serums contain antioxidants that are light-sensitive. (This formula is packed in a dark bottle to help combat this.)
"Not all vitamin C serums are equal or effective," Dr. Frank adds. "The addition of the ferulic acid in this product helps to stabilize the efficacy of the vitamin C."
SkinCeuticals C E Ferulic, $166, available at SkinCeuticals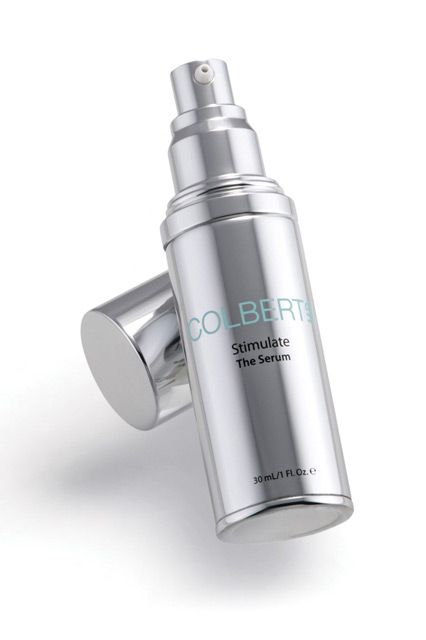 Jessica Weiser, M.D., of the New York Dermatology Group, recommends Colbert MD's Stimulate Serum to brighten skin. "This serum contains glycolic acid and antioxidants, in addition to the anti-inflammatory healing herb, gotu kola," Dr. Weiser says. "It helps to promote collagen production while simultaneously brightening the skin and reversing signs of free radical damage."
Those with sensitive skin will appreciate the anti-inflammatory protection of gotu kola, but if you've got an aversion to silicones, just note that this one does contain dimethicone.
Colbert MD Stimulate – The Serum, $170, available at Net-A-Porter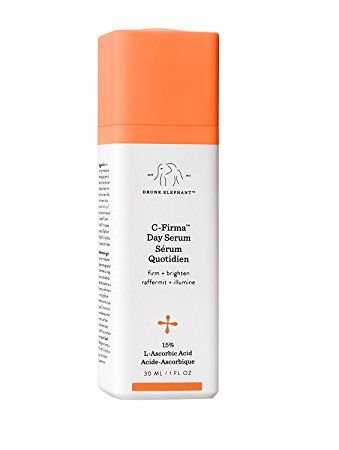 The best thing about this antioxidant-packed serum, according to Dr. Zeichner, is its lightweight texture. "You get all the proven benefits you normally would with vitamin C, but in a less greasy formula than we are used to," he says.
Drunk Elephant C-Firma™ Day Serum, $80, available at Sephora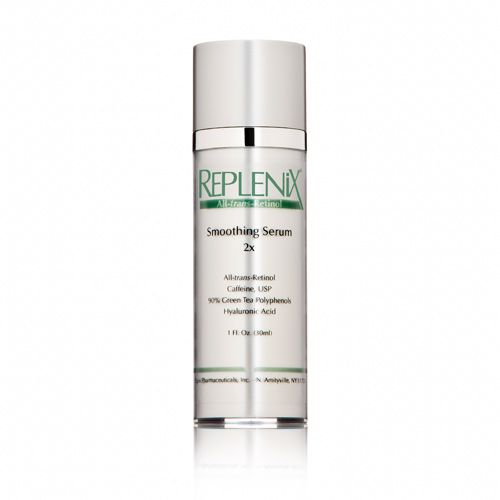 Skin Concern: Acne
When you think about well-known anti-aging ingredients, you probably reach for the retinols. This serum is a good starter option, since it contains a mild 0.2% (to avoid that sometimes red, chemical-burn complexion upon first smear), but dermatologist Barry Resnik, M.D., actually recommends this one for treating acne and rosacea, since it uses caffeine, which helps constrict blood vessels, and 90% green tea polyphenols to neutralize free radicals and give your radiance a leg-up. It's super lightweight, making it perfect for oily or combination skin types.
Replenix All-trans Retinol Smoothing Serum 2X, $65, available at DermStore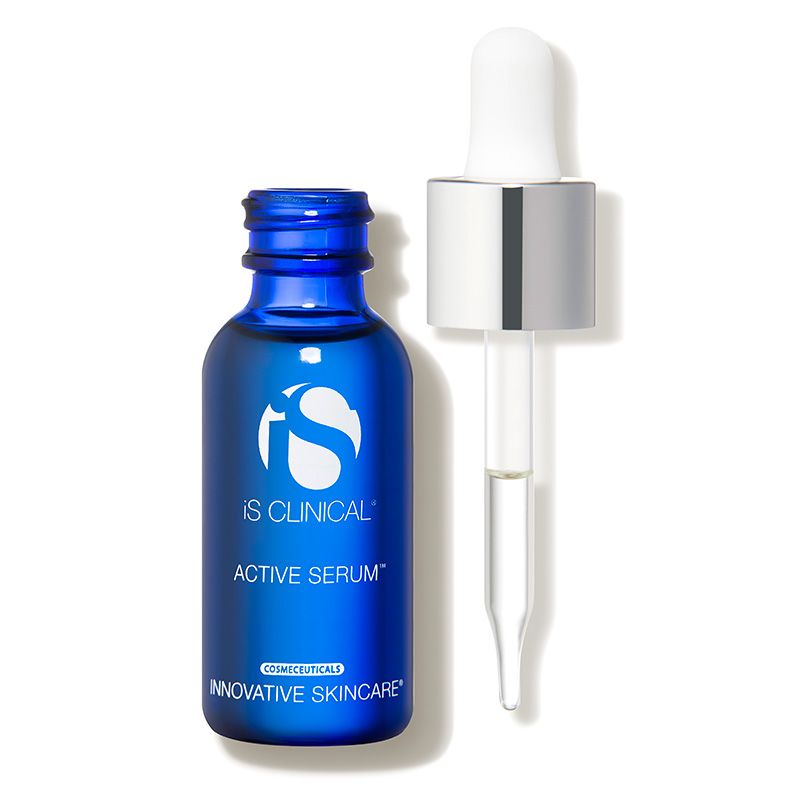 Keeping acneic skin calm and breakout-free requires a delicate balance, since you don't want to further clog already-congested pores, but you also don't want to dry skin out to the point of a flaky mess. One serum that has both fronts covered comes from iS Clinical.
The Dr. Tanzi-recommended Active Serum, which works for all skin types, is super lightweight, with gentle exfoliators like sugar cane extract, white willow bark extract, and bilberry extract to gently remove dead skin cells. Arbutin and mushroom extract help reduce hyperpigmentation, too.
iS Clinical Active Serum, $135, available at DermStore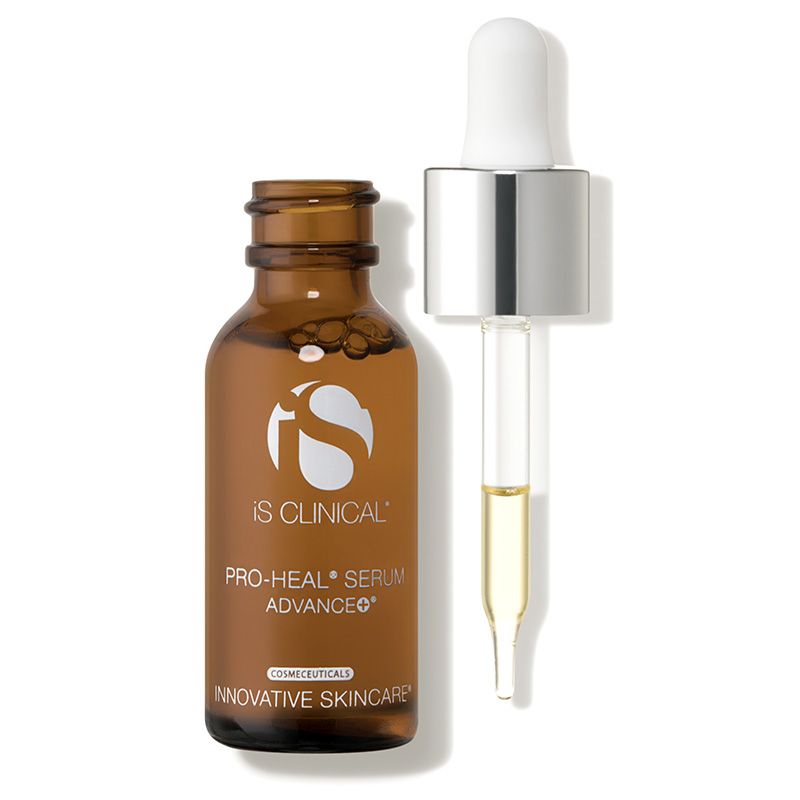 If you're on the long road out of acne town, you're probably hoping to treat existing breakouts
and
make pigmentation from past acne scars disappear. A serum with L-ascorbic acid, as well as plenty of soothing and anti-inflammatory ingredients, is what you should look for. Dr. Engelman highlights iS Clinical's Pro-Heal Serum Advance for this express purpose, since it contains plenty of gentle botanical ingredients like olive leaf extract, plus retinols and vitamin E to combat your acne (and fine lines) with plenty of antioxidants.
iS Clinical Pro-Heal Serum Advance Plus, $148, available at DermStore


When it comes to picking a serum that will work, Dr. Engelman advises looking at the ingredient ranking. "A red flag for me is when I look at their ingredient list and the active ingredient is at the end, which means the concentration is very little and therefore may not be at its most effective point," she says.
So, if you're looking to zap breakouts, make sure those ingredients (i.e., retinols, AHAs, and vitamin C) are near the top, followed by the rest of the supporting cast.
Dr. Brandt 2% Retinol Complex Serum, $69, available at Ulta Beauty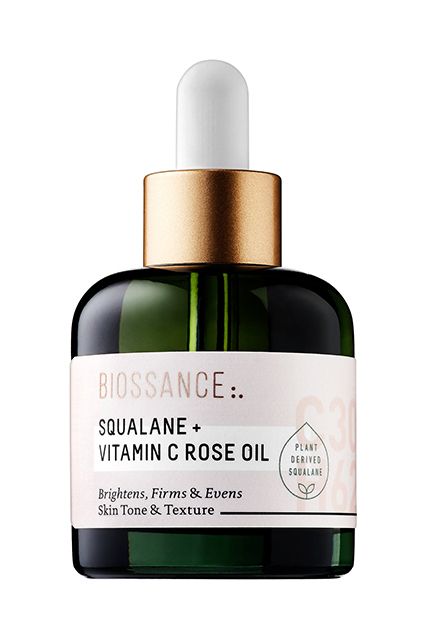 Looking for a more budget-friendly choice that's packed with acne-fighting, anti-inflammatory, skin-soothing ingredients? This luxurious oil uses vitamin C, rose extract, and squalane — the latter of which, Dr. Zeichner explains, "is a natural compound that helps protect the skin barrier and prevents irritation from retinol."
Biossance Squalane + Vitamin C Rose Oil, $72, available at Sephora

Meet the remedy to all your congested skin problems. The powerful blend of lactic, glycolic, and salicylic acids de-gunk clogged pores with a lightweight formula that can be worn day or night. Bonus: You'll see results after one use.
Renée Rouleau BHA Clarifying Serum, $49.5, available at Renée Rouleau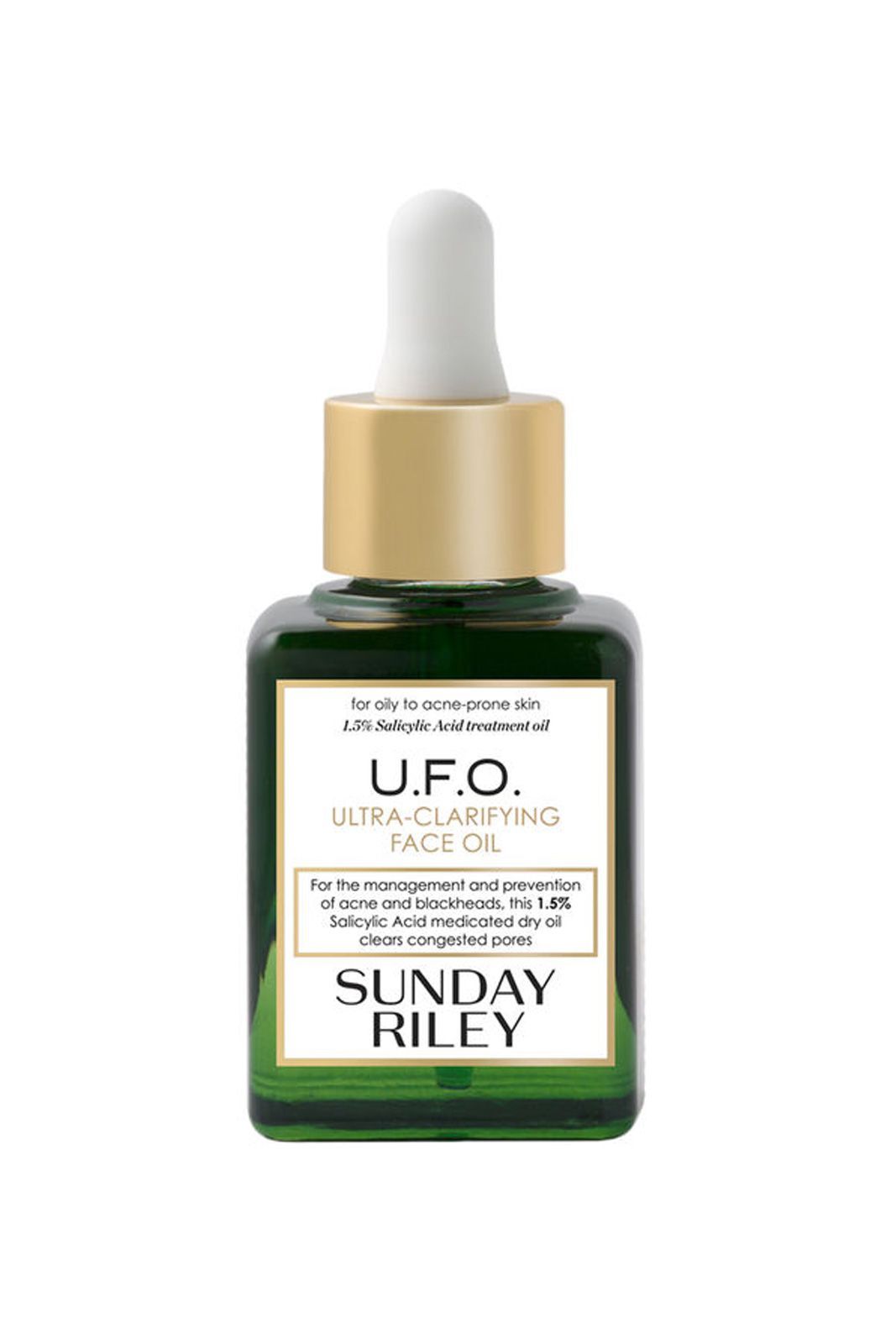 With 1.5% of bacteria-fighting salicylic acid, this face oil was formulated specifically to keep acne away. Ingredients like milk thistle and cucumber seed oil ensure you never have to deal with dryness or irritation.
Sunday Riley U.F.O. Ultra-Clarifying Face Oil, $80, available at Sephora

According to Alexander Rivkin, M.D., a Los Angeles-based cosmetic surgeon, those with blemish-prone skin should look for a serum that exfoliates and hydrates. "Drying out acne-prone skin will only make your skin produce more oil," Rivkin explains. This formula contains niacinamide, peach extract, and a peptide complex, ideal for gently resurfacing skin without drying it out.
Peach and Lily Glass Skin Refining Serum, $39, available at Peach and Lily
Click HERE to read more from Refinery29



Loading ...