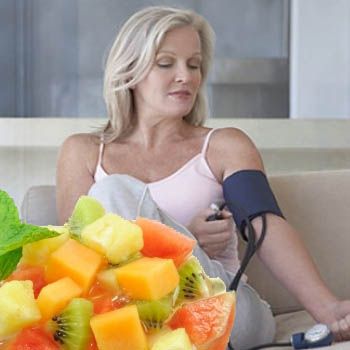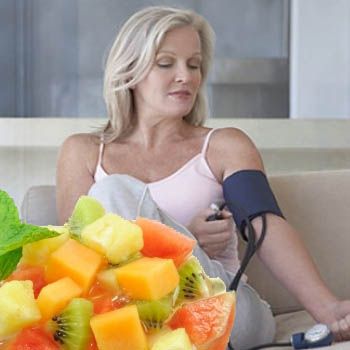 In this age of stress and too much of anxiety all around, the problem of blood pressure as become very common in human beings. In fact, it is no more a diseases common to older people, young people, as young as teenagers are having
blood pressure issues
and taking different medicines in order to overcome it.
Indeed, medicine has made considerable advancements in providing the blood pressure patients with good quality and every improving medicines; yet, taking medicines all the time is not good for other parts of body and overall health.
Therefore, it is always best to treat the problems like blood pressure through natural means and through a good diet. Here is a list of top 8 surprising goods that can lower blood pressure naturally and make you feel healthier.
1. Kiwi
According to a recent survey, it has been found out that kiwi is exceptionally good for lowering the systolic blood pressure. The patients of blood pressure were given three kiwis per day for almost 8 weeks and they showed a remarkable improvement in their blood pressure levels. Kiwi is known to be a great anti-oxidant and now, it is one of the most preferable edible items for blood pressure patients too.
2.Oatmeal
Kicking off your day with an oatmeal breakfast is simply an ideal choice for the blood pressure patients. The research has shown that the good amount of fiber and magnesium in oatmeal helps in reducing the cholesterol and
blood pressure level
. Therefore, for blood pressure patients it is an excellent item for breakfast.
3. Fish
The omega-3 acids and the anti-inflammatory functions of fish help in lowering the blood pressure and cholesterol levels with an amazing speed. A good intake of cold-watery fish like tuna and salmon once a week helps a lot in bringing blood pressure to a normal level.
4. Broccoli
Green veggies are always a power house for overcoming many diseases and this holds true in case fblood pressure too. Broccoli is an ideal vegetable for all the blood pressure patients as it makes the working of your digestive system a lot easier and effective. You can take broccoli for blood pressure in any form like raw, in a soup, as part of your salad or any other way you like.
5. Mixed Berries
Mixed berries are a tastier and healthier way of reducing blood pressure. They are rich in vitamins and fibers and they are excellent anti-oxidants for not just the blood pressure patients but for everyone else too.
6. Pistachios
For blood pressure patients, pistachios are an ideal way to relax the blood vessels and normalize the blood pressure. The good amount of vitamin A and E along with other healthy fats makes pistachios surely a great nibble for blood pressure patients.
7. Bananas
Bananas are another good companion for the blood pressure patients. They help in reducing the excess sodium levels in the body normalize the high blood pressure levels. A good and daily intake of bananas for blood pressure patients is indeed recommended.
8. Dark Chocolate
Lastly, dark chocolate is a great pick for blood pressure patients as it helps in relaxing the blood vessels by increasing the level of nitric oxide in body and allows a smooth and better flow of blood throughout the body.
Click HERE to read more from Fashion Central.