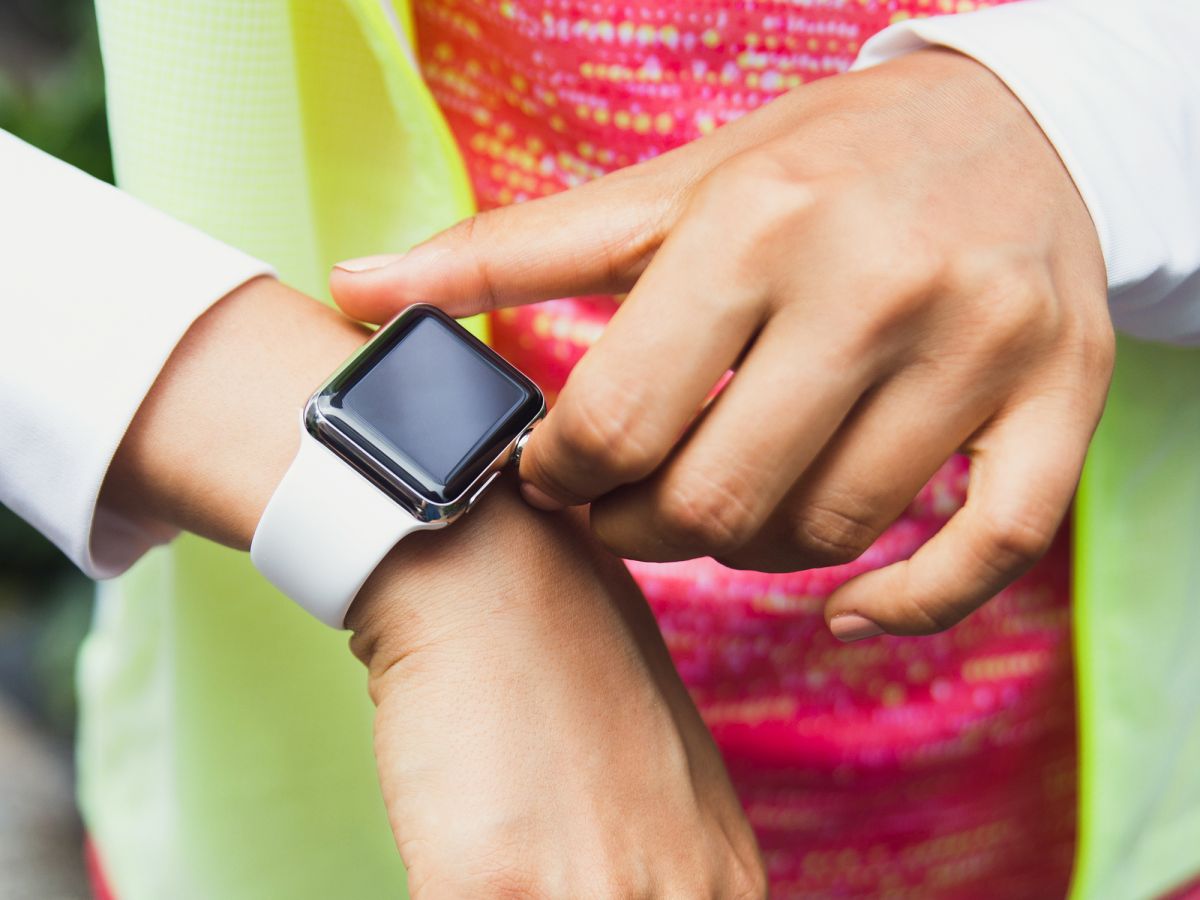 For many people, much of the appeal of wearing an Apple Watch is having access to the detailed health and fitness features. From activity tracking to heart rate monitoring, Apple has introduced different helpful metrics throughout the years that help paint a fuller picture of your health beyond just the number of steps you take. And today, at the Apple Worldwide Developers Conference, the brand announced a new feature that will be available with the watchOS 6 update: period tracking.
This new Apple Watch app, called Cycle Tracking, will quickly log information about your cycle, including the timing, flow level, symptoms, and results from ovulation prediction kits. Using this data, the Apple Watch can then alert you when your period is coming, and estimate when your fertile window is. Although the Apple Watch app integration might make it easier to, say, add info when you're in the midst of changing a tampon, you can also access Cycle Tracking through the corresponding iPhone app.
In the press release, Apple clarifies that this app and information can't and shouldn't be used as a birth control method. That said, tracking your period can be an incredibly useful tool for a number of reasons. In fact, many doctors treat a person's menstrual cycle as another "vital sign," so this type of tracking app does a lot more than just tell you when you need to buy tampons next.
For starters, it can give you a sense of when your last menstrual began and ended, so you can give your Ob/Gyn or healthcare provider accurate information about the length of your cycle next time you have an appointment. Logging the flow strength and accompanying symptoms can also be a clue into certain health conditions that affect your cycle, such as endometriosis or polycystic ovarian syndrome. And, if you're trying to get pregnant, identifying your fertile window and when you ovulate is crucial.
Of course, Apple didn't invent period tracking — they're actually somewhat late to the game. Apple only added menstrual cycle it to the Health app in 2015. In 2018, Fitbit added menstrual tracking to the Versa smart watch, which many consider Apple Watch's competitor, and there are tons of other free period-tracking apps in the App Store that don't require an additional device to use.
Still, having a visible alert pop up on your Apple Watch saying that your period is coming could be very helpful. Because, after all, menstruation is just another very important aspect of health.
Click HERE to read more from Refinery29


Loading ...