With the Trump Administration planning significant changes to the Environmental Protection Agency (EPA) and signalling that it could cut the EPA's budget by up to 25 percent, one has to wonder who will be there to protect Americans. Fortunately, the recent launching of a new initiative that has sprung up out of nowhere gives us a sense of how future consumer protection could evolve, particularly when it comes to the chemicals that we find in the environment today.
Here's the announcement of the formation of the Campaign for Accuracy in Public Health Research (CAPHR), a rather warm and friendly-sounding name for a new initiative: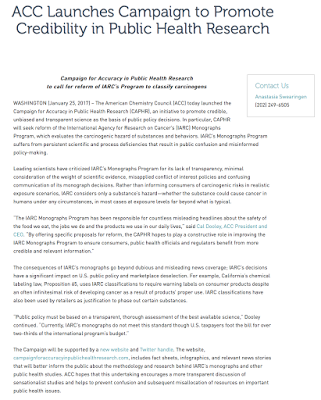 After all, in this age of fake news, who doesn't want more accuracy in everything!
Here's a screen capture from CAPHR's new website: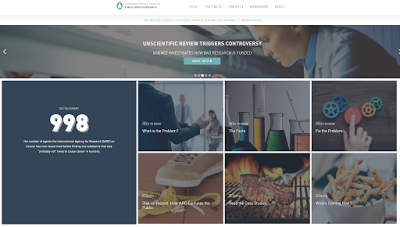 The banner at the top of the website quotes Galileo Galilei…
"By denying scientific principles, one may maintain any paradox."
One of the axes that CAPHR has to grind is its distain for the International Agency for Research on Cancer (IARC), a group that was established in 1965 as an affiliate of the World Health Organization. The IARC's mission is as follows:
"The objective of the IARC is to promote international collaboration in cancer research. The Agency is inter-disciplinary, bringing together skills in epidemiology, laboratory sciences and biostatistics to identify the causes of cancer so that preventive measures may be adopted and the burden of disease and associated suffering reduced. A significant feature of the IARC is its expertise in coordinating research across countries and organizations; its independent role as an international organization facilitates this activity. The Agency has a particular interest in conducting research in low and middle-income countries through partnerships and collaborations with researchers in these regions.
Emphasis is placed on elucidating the role of environmental and lifestyle risk factors and studying their interplay with genetic background in population-based studies and appropriate experimental models. This emphasis reflects the understanding that most cancers are, directly or indirectly, linked to environmental factors and thus are preventable. The IARC Monographs Programme is a core element of the Agency's portfolio of activities, with international expert working groups evaluating the evidence of the carcinogenicity of specific exposures. The Agency is also committed to studying approaches for the early detection of cancer and in evaluating prevention strategies."
The IARC publishes a series of IARC Monographs which identify factors that can increase the risk of human cancer including chemicals, complex mixtures, occupational exposures, physical agents, biological agent and lifestyle factors. Since 1971, IARC has evaluated 988 agents of which more than 400 have been deemed carcinogenic, probably carcinogenic and possibly carcinogenic to humans. Here is a link to the latest volume of IARC Monographs and a sample showing part of the monograph for glyphosate, the active ingredient in Monsanto's Roundup product line and other herbicides: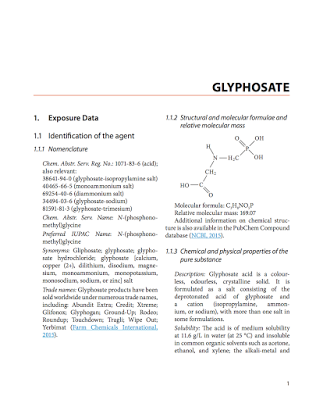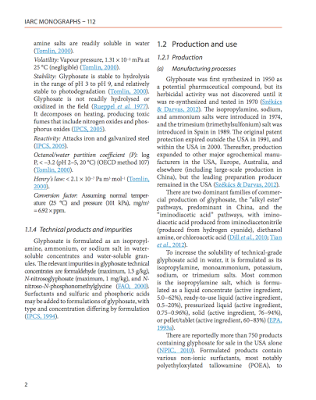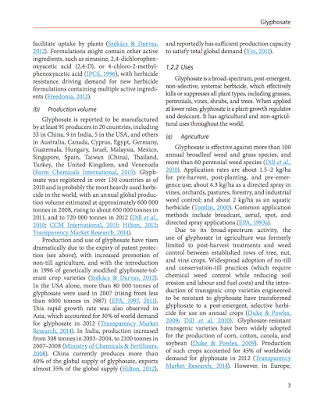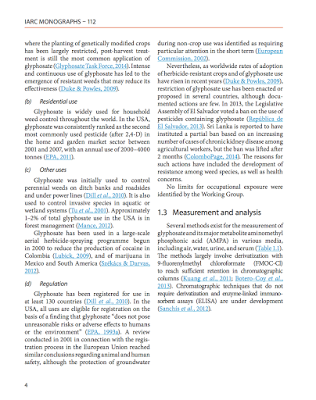 In addition to the chemical properties of glyphosate, the IARC Monograph includes a very thorough review of research that has been done on glyphosate and its link to various cancers in humans and small mammals and amphibians as shown on these sample pages: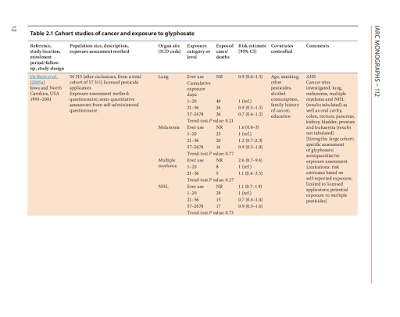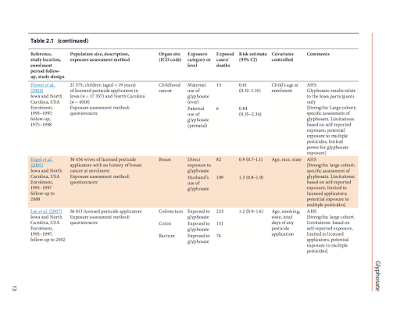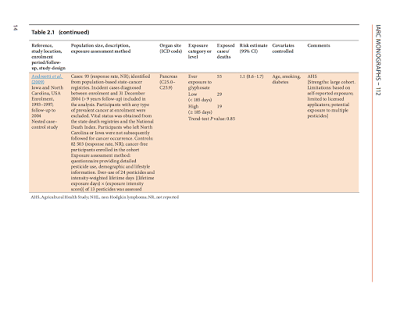 To summarize, in this case, the IARC considers glyphosate to be "probably carcinogenic".
What does CAPPR have to say about the IARC Monographs in light of its mission for accuracy in public health research? It claims that the IARC relies only on studies that are in the public domain and ignores proprietary research done by other groups. According to CAPHR, only one out of 998 agents that have been assessed since 1971 have been determined to "probably not" cause cancer in humans while all of the rest were identified as possible, probable or certain carcinogens as shown here: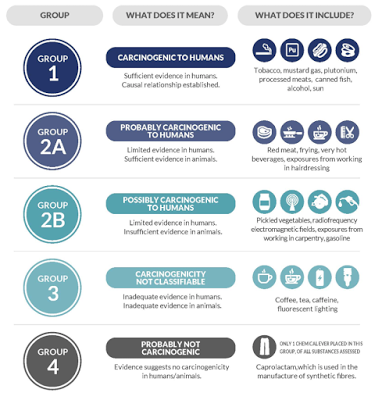 While there is no doubt that IARC's findings are controversial at times and confusing at others, there is something that you should know about the Campaign for Accuracy in Public Health Research.
Here is a link
to the full regular membership list of CAPHR's parent organization,
the American Chemical Council
and here are a few examples that you may be familiar with:
BASF Corporation
Bayer Corporation
BP Lubricants USA, Inc.
Chevron Phillips Chemical Company LP
Dow
DuPont
Eli Lilly and Company
ExxonMobil Chemicals USA, Inc.
3M
March & Co., Inc.
Methanex Corporation
Monsanto Corporation
NOVA Chemicals Corporation
Proctor & Gamble, Chemicals Division
Shell Chemical LP
It reads like a "who's who" of America's chemical industry, doesn't it?
So, if you are looking for "accuracy in public health research" when it comes to the chemicals in your life, you now have a new source of information including this conclusion about the aforementioned glyphosate:
"Glyphosate is less toxic than either caffeine or table salt. Over the last 40 years, the herbicide has been rigorously tested and studied by regulatory agencies worldwide that have found it poses no risk to human health when used as directed." (my bold)
I offer my thanks to the American chemical business for their unbiased opinion that one of their products is less toxic that two substances that most people consume on a regular basis. I think I'll go have a sip of Roundup.
Click HERE to read more.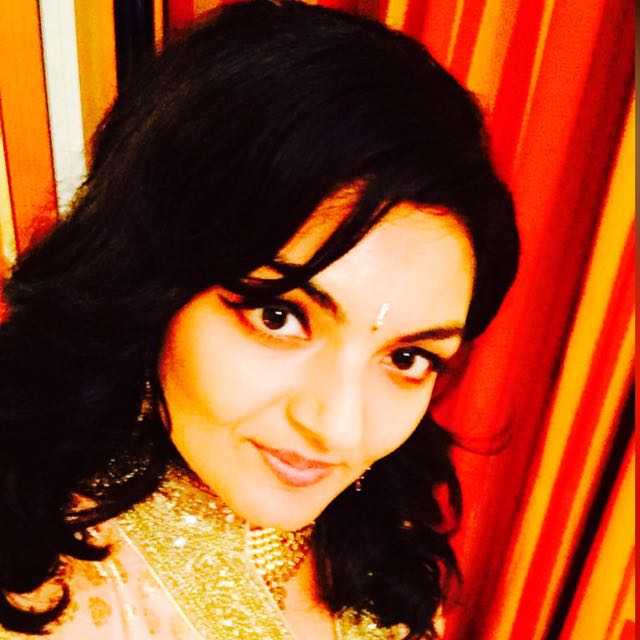 Vote for Shikha Dhingra For Mrs South Asia Canada 2017 by liking her Facebook page.


Loading ...