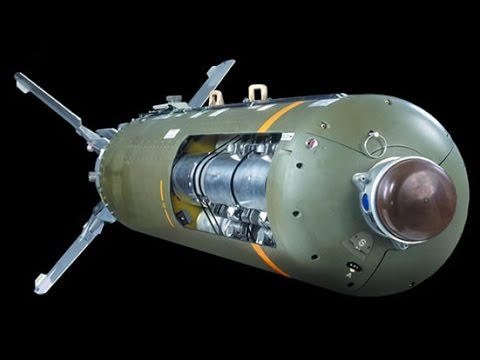 According to Human Rights Watch, the recent hostilities between Saudi Arabia and Yemen's Houthi rebels has taken an interesting turn. According to HRW, there is credible photographic evidence showing that the Saudi-led coalition has used cluster munitions against Houthi forces.
Let's look at some background first. Cluster munitions or cluster bombs are dropped from aircraft or fired from the ground. They open in mid-air and release tens or hundreds of submunitions which can then cover an area that is up to the size of several football fields as shown on this figure:
Each submunition is often activated as it falls so it will explode above or on the ground, however, the failure rate of submunitions is high and the unexploded ordinance lie on the ground as shown in this photo:
Each CBU 105 disperses 10 BLU-108 canisters that each release four submunitions for a total of 40 submunitions per bomb. These submunitions engage a target and explode above the ground, projecting an explosive jet of fragmented metal in a downward direction.
This leaves 17 nations that still either produce cluster munitions or reserve the right to do so as shown on this table:
On the downside, in 2011, the United States disclosed that it has roughly 6 million cluster munitions in its inventory.
Cluster munitions are notorious for killing civilians because they have very wide area effects and cannot distinguish between combatants and civilians. As well, when cluster munitions are used, they leave behind a residue of dangerous, unexploded ordinance.
Over the past 70 years, almost every part of the world has experienced the use of cluster munitions as shown on this table:
Here is a table summarizing the states that have used cluster munitions and where they have used them:
You will notice that the United States, China and Russia have not signed the Convention.
I apologize for all of the background but it is important that we understand America's role in the ongoing use of cluster munitions. Let's now look at the recent evidence showing that cluster munitions have been used in Yemen by the Saudis:
From what Human Rights Watch has found, thanks to the fresh supply of cluster munitions from the United States, innocent Yemenis have another thing to fear.
Click HERE to read more of Glen Asher's columns