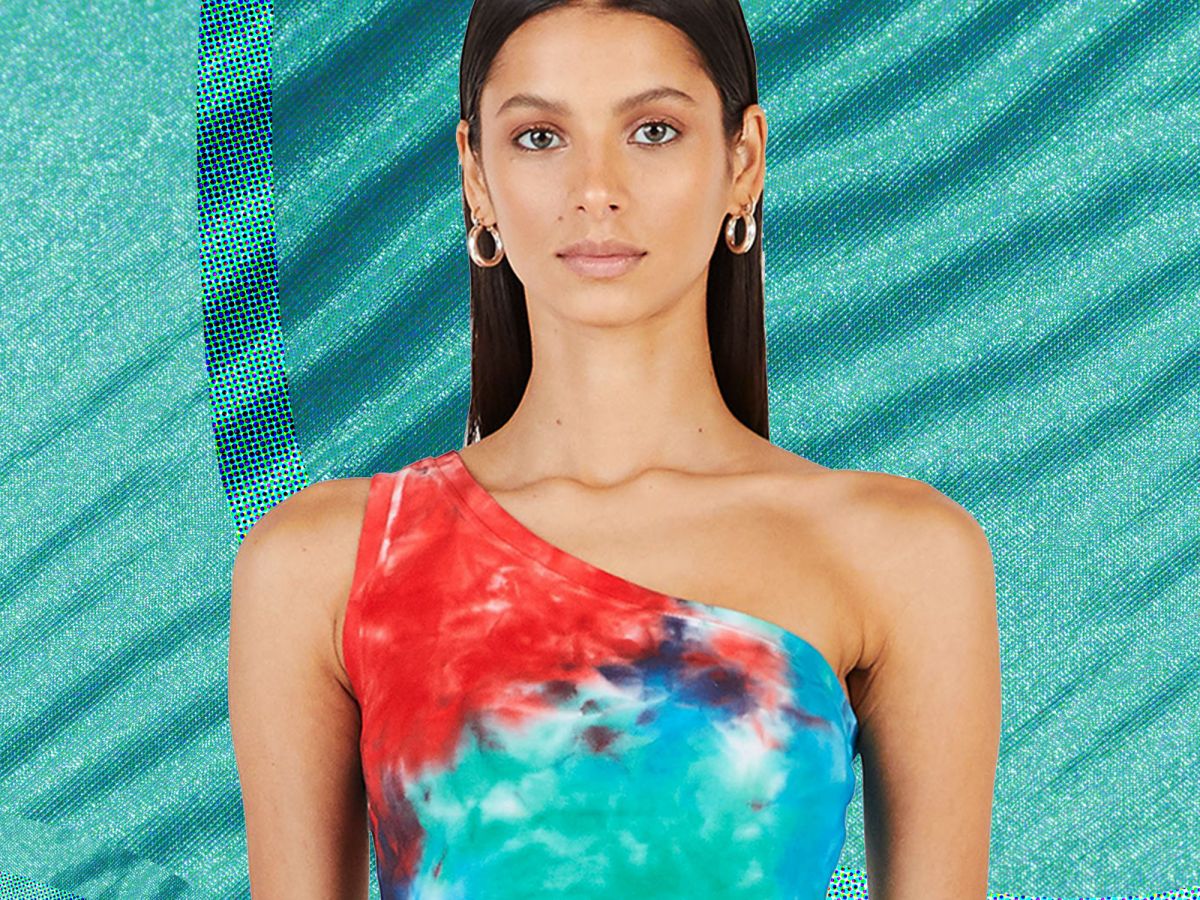 I'm very easily influenced by my peers, they're probably the #1 reason for my clothing purchases and new brand discoveries. Those wide leg jeans I never thought I would wear? Saw them on an editor and tracked them down. That fun brand that I now obsessively follow on Instagram? Discovered it on a friend's IG story.
My first introduction to the season's emerging fashion trends always happens via some stylish industry ladies. We may not have exactly the same style, but the differing perspectives are what make personal style and fashion so! much! fun! This summer, I'm letting myself be extra impressionable and absorbing their favorite trends like a sponge. I enlisted some fashion friends to spill their top trends of the summer.
Click through for what you'll be seeing these 17 editors and influencers wearing this season.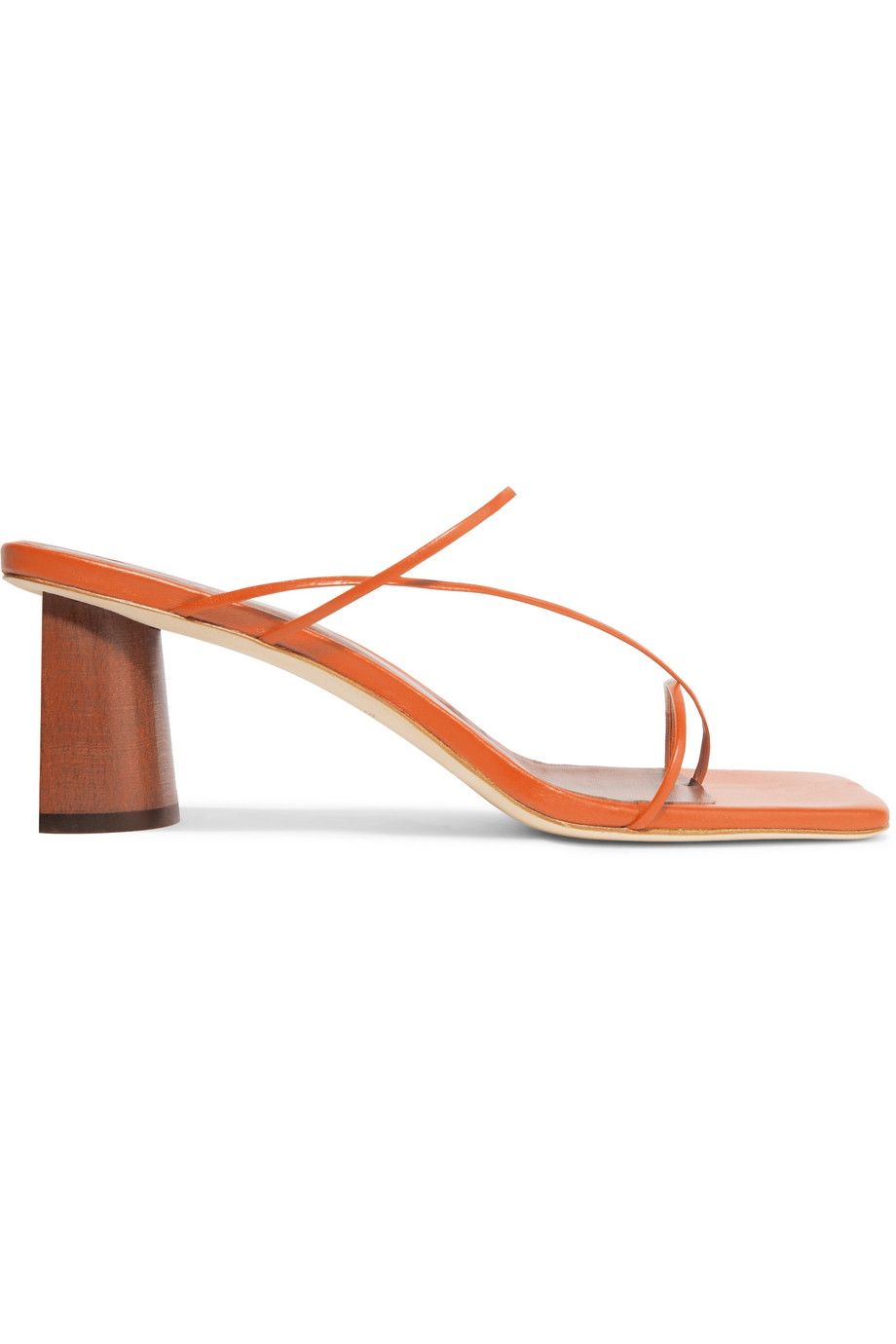 Naomi Elizée, Fashion Market Assistant at Vogue
Your summer trend: Barely-There Strappy Sandals
I love this trend because: I'm a sucker for a minimal outfit paired with an even more minimal shoe (maybe I'm channeling my inner Carrie Bradshaw)…a barely there strappy sandal adds a certain sexiness to any vanilla outfit.
Rejina Pyo Harley Leather Sandals, $545, available at Net-A-Porter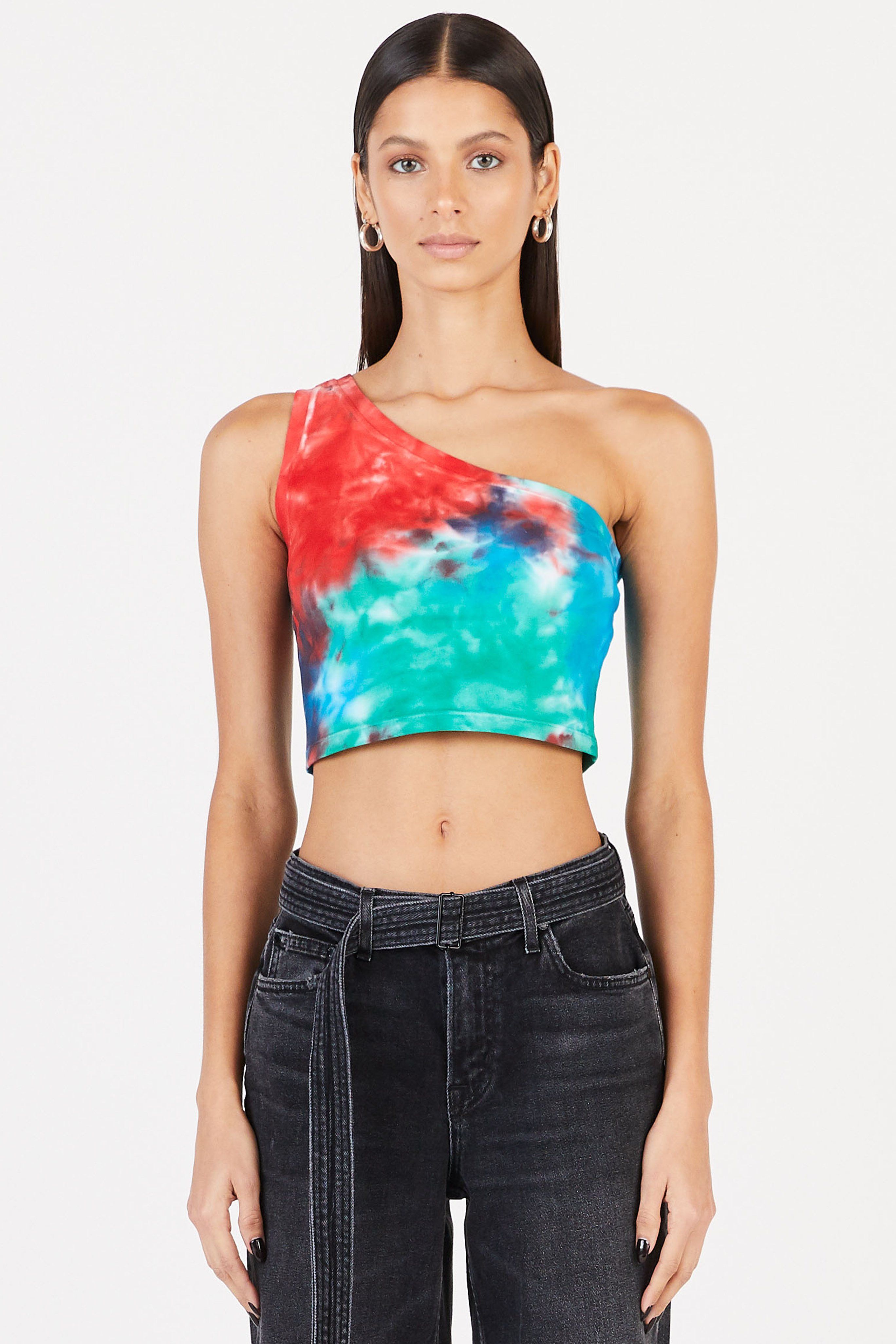 Laurise McMillian, Content Strategy Editor Instagram
Your summer trend: Tie-dye
I love this trend because: It reminds me of being a kid. The print always seemed to be around during family vacations to the beach and field hockey practice. Good times!
Cotton Citizen Brisbane Tank, $80, available at Cotton Citizen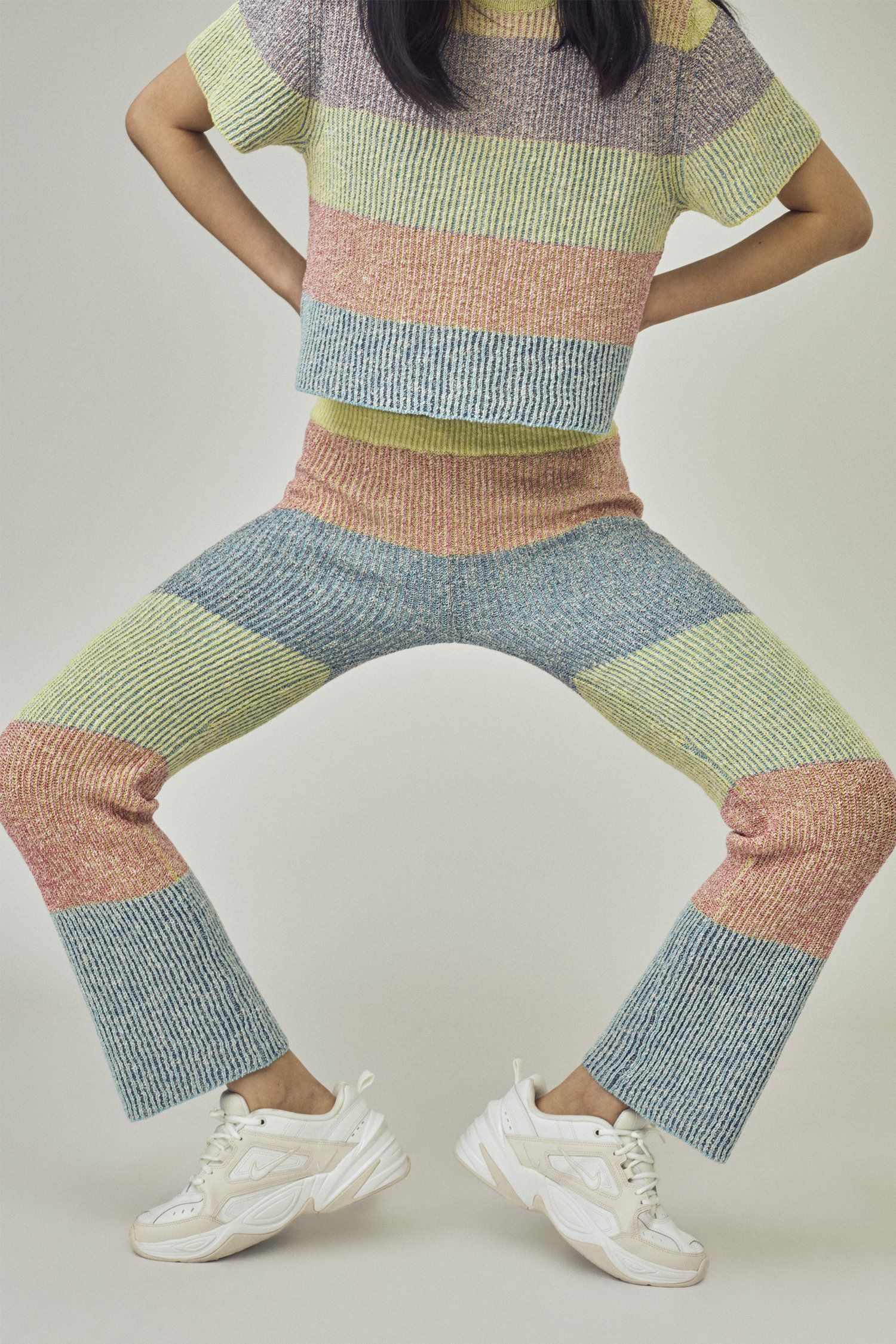 Michelle Li, Assoc. Fashion Market Editor and writer of this story!
Your summer trend: Sweater Pants
I love this trend because: I've always packed away my pants and jeans when spring and summer come, but this season I'm giving sweater pants a chance. They're two constant leg hugs and I love the casual ribbed way they look. Can't wait to find all the different ways to style them!!!!
Yan Yan Two Tone Tweed Striped Pant , $295, available at Yan Yan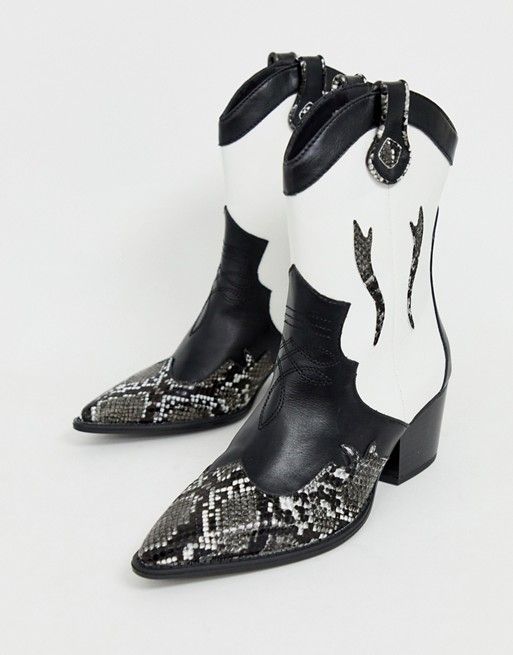 Jessica Andrews, Deputy Fashion Director
Your summer trend: Animal Print / Western
I love this trend because: My favorite summer trend is a bit of a mashup: animal print but incorporated into Western fashion looks. Cowgirl style isn't exactly new (long live the #BlackYeehawAgenda!) but I love experimenting with it for everyday looks, especially when I can mix Western boots with my fave snake print.
Stradivarius Western Boot In Multi, $79, available at ASOS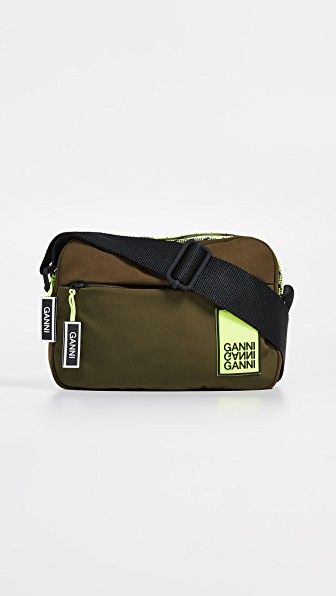 Kristen Lam, Influencer
Your summer trend: A pop of neon
I love this trend because: I'm all about an understated look – that usually means safe and neutral colors. But I'm so into neon these days, I've been slowly starting to incorporate neon into my wardrobe with little accents – like this GANNI bag that I've been carrying around with me literally everywhere.
Ganni Tech Fabric Crossbody Bag, $115, available at Shopbop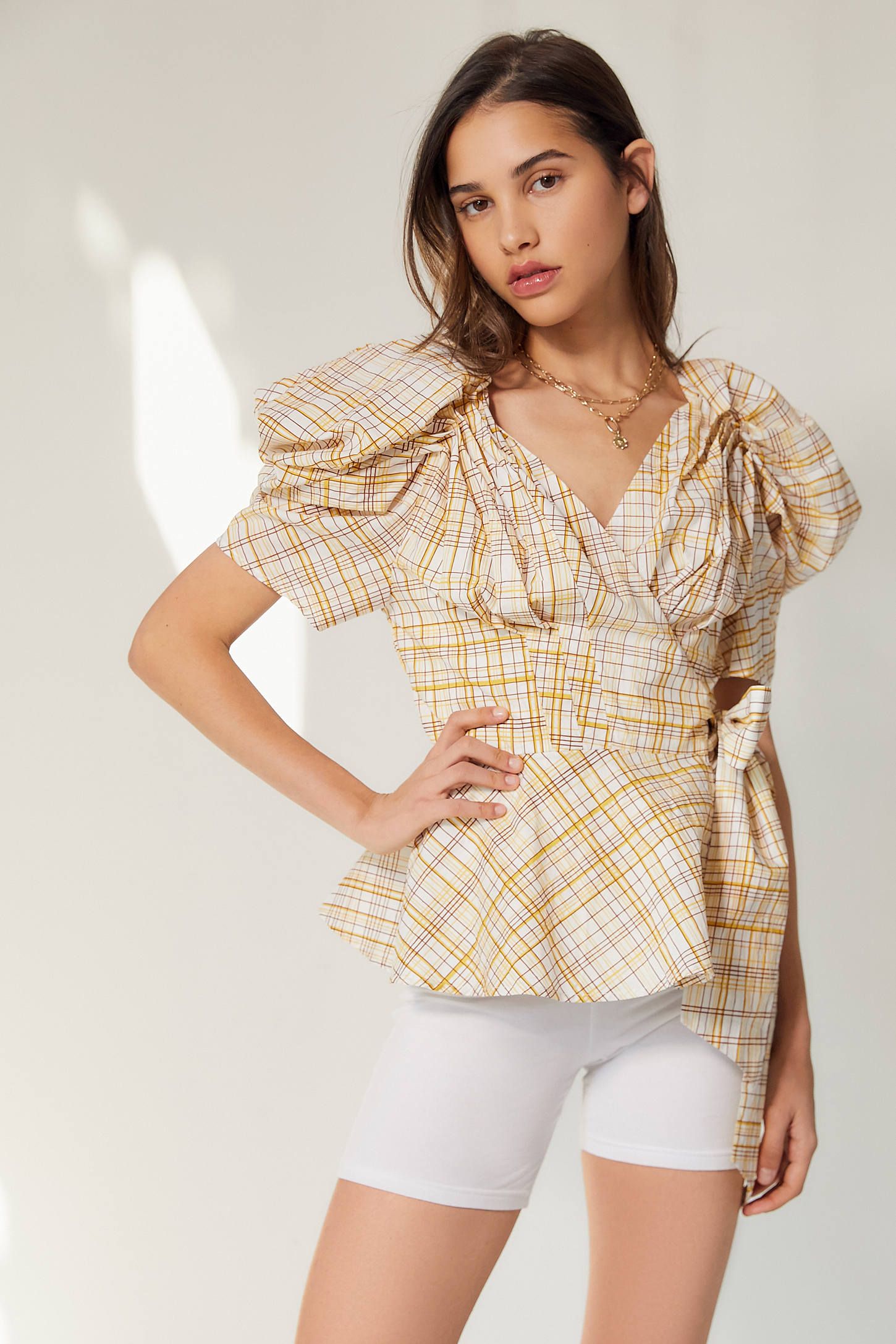 Mi Anne Chan, Associate Producer
Your summer trend: Puff Sleeves
I love this trend because: Three words: Built-in air conditioning. Puff sleeves, sartorially, seem very cool. All the coolest girls are wearing them, all the coolest designers are playing with the silhouette. That's all good and well, but what I find particularly alluring is the fact that the airy sleeves provide breeziness. And come summer, when I'm sweating even more than I already do, I'm really going to need some clothing that won't show a multitude of pit stains.
C/MEO Collective C/meo Collective Vice Plaid Puff Sleeve Wrap Top, $160, available at Urban Outfitters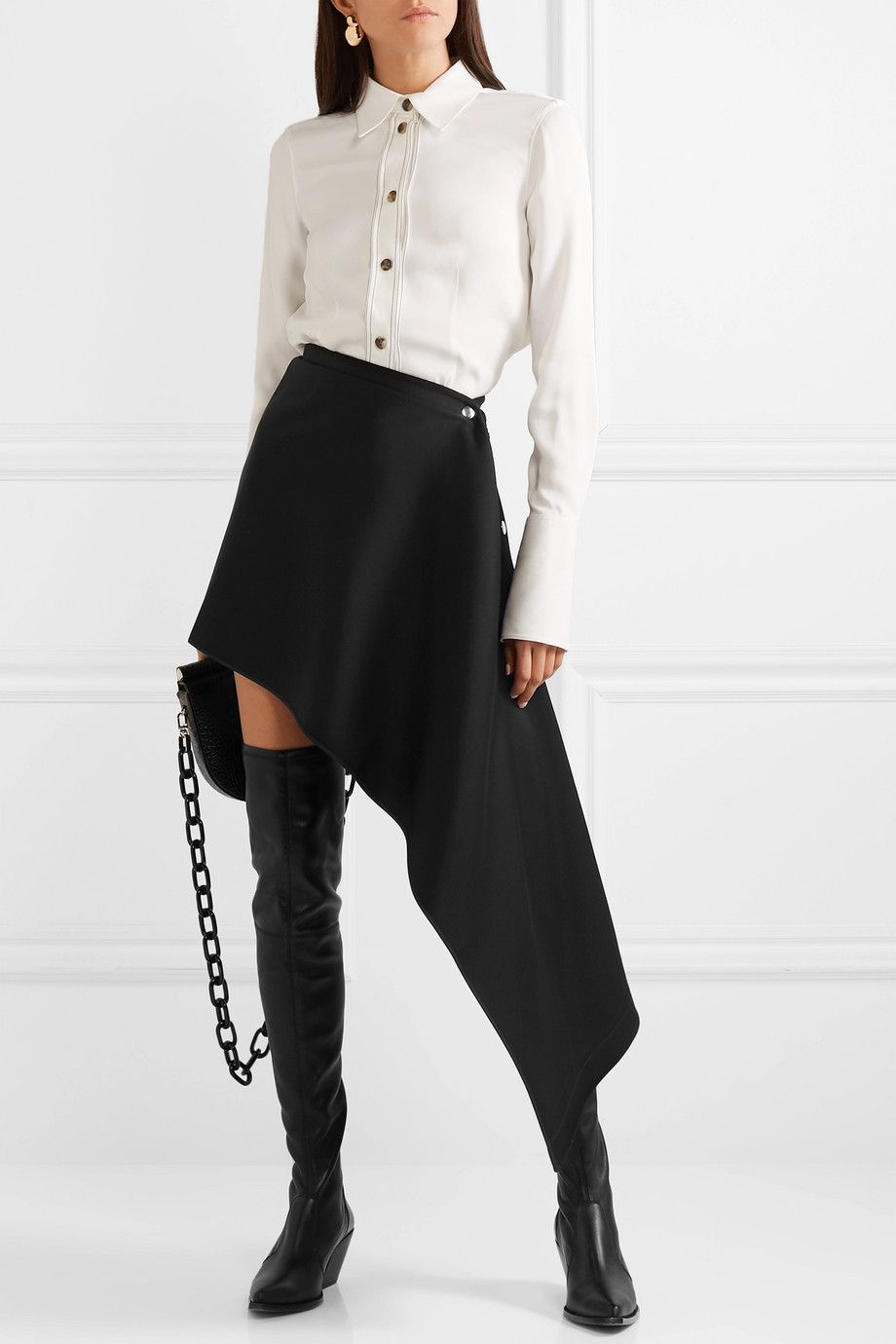 Jessica Wu, E-Commerce and Press Director
Your summer trend: Structural Skirts
I love this trend because: I cannot live without a classic black miniskirt in the summer, although it's honestly a year round staple for me. This piece takes it a step further with a asymmetrical twist and interesting silhouette.
Peter Do Asymmetric Satin-Crepe Skirt, $500, available at Net-A-Porter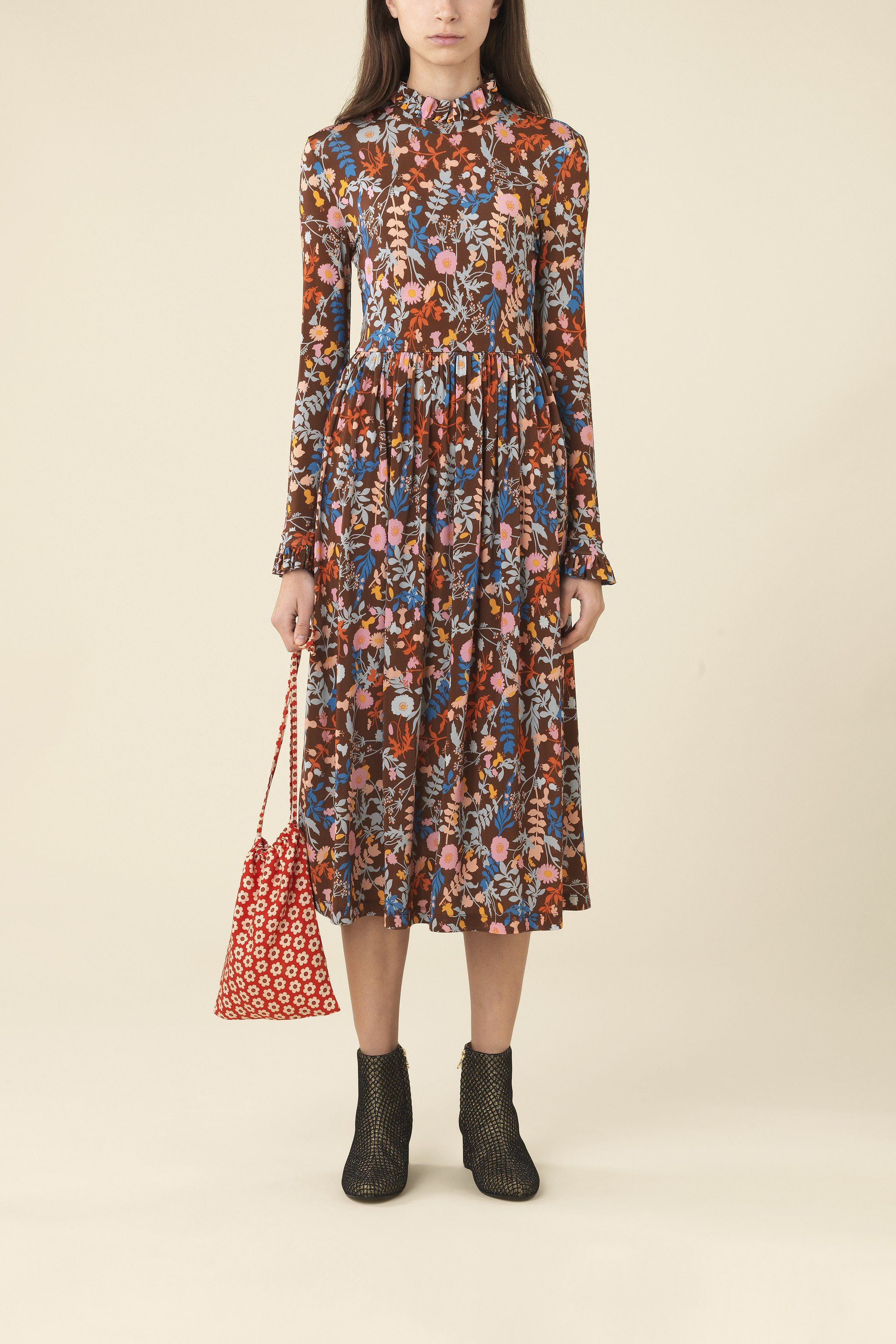 Alyssa Coscarelli, Freelance Writer & Consultant
Your summer trend: Floral Dresses
I love this trend because: Florals for summer.. Groundbreaking. I just can't help it! They're all I want to wear, and mostly the all-over-printed, ruffled-collar variation. I plan on doing a lot of traveling this summer and they're the easiest thing to pack, throw on and go — and then wear again, and again, and again. It's a no-brainer.
Stine Goya Clarabelle Dress, $242, available at Stine Goya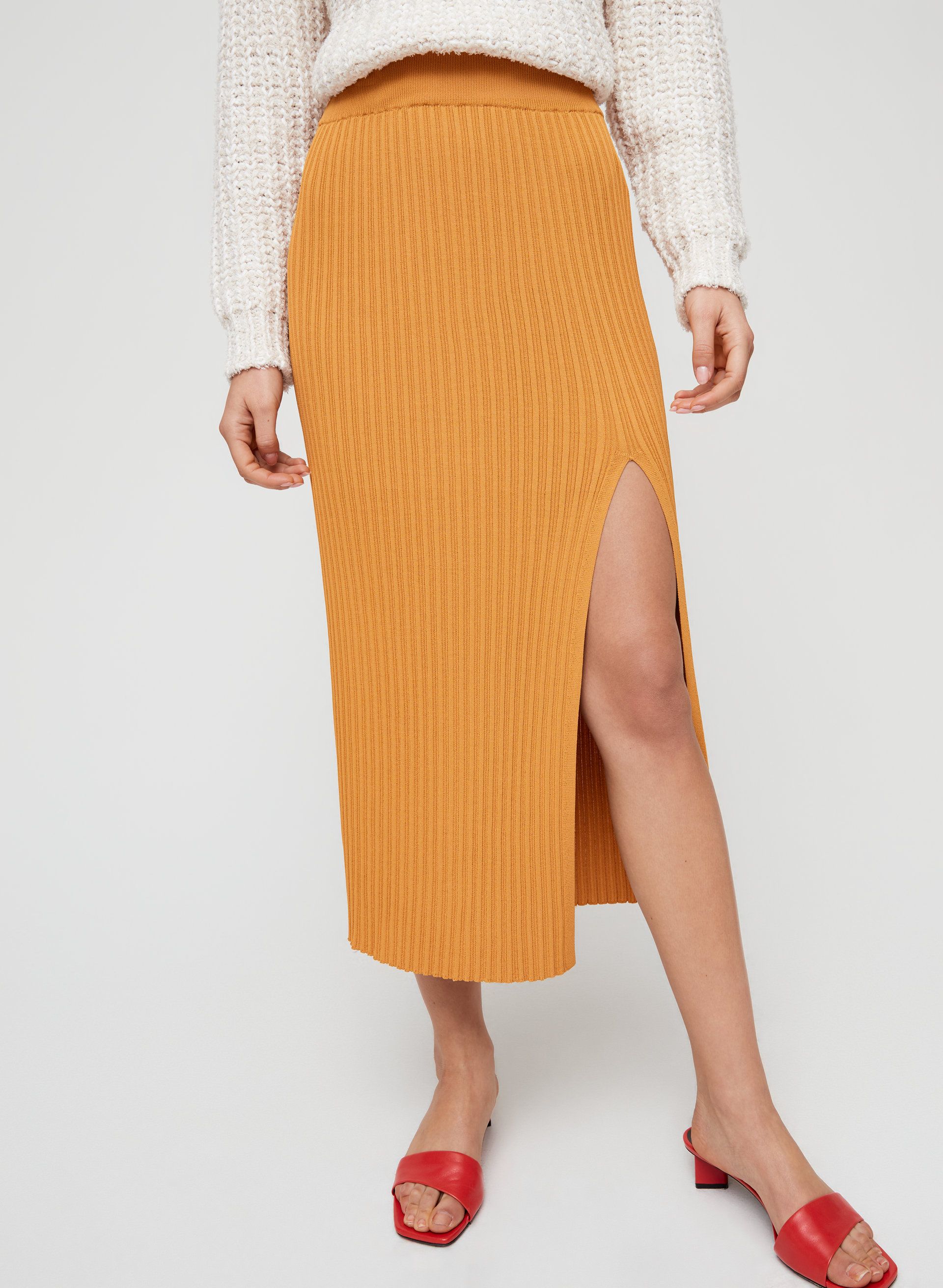 Eliza Huber, Fashion Market Writer
Your summer trend: Crinkle Cut Midi Skirts
I love this trend because: This crinkle cut carrot stick skirt is so fun and work with tons of different combinations. You could wear it with a t-shirt and sneakers or heels and a little white blouse. And it's really comfy (trust me, I've worn it like six times already).
Wilfred Knit Slit Skirt, $110, available at Aritzia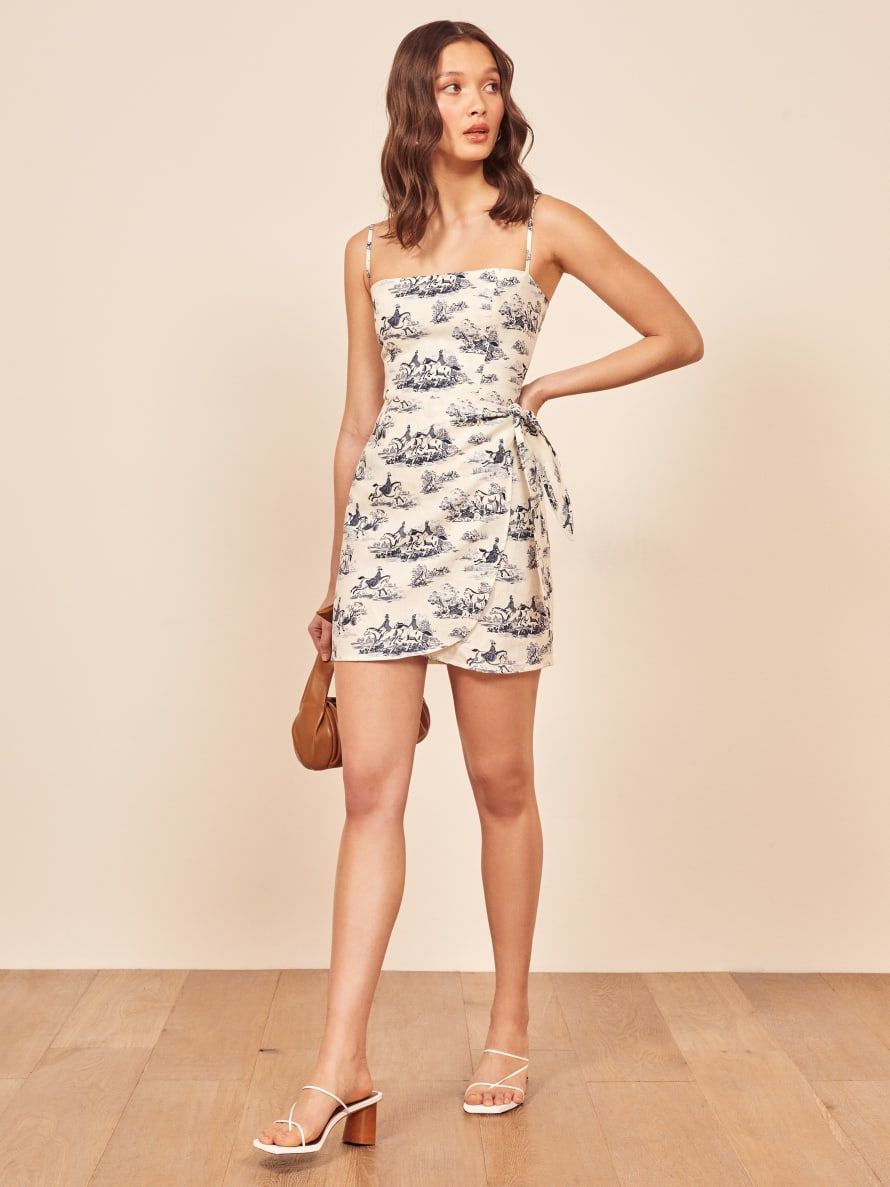 Lauren Eggertsen, Fashion Editor, Who What Wear
Your summer trend: Wallpaper Prints
I love this trend because: I love this trend because it finally feels like a fresh take on florals. The prints are delicate, placed on white backgrounds, making the design of the print itself really stand out. I'll be wearing this summer print trend in place of the prairie floral everyone and their mothers wore all last year.
Reformation Marseilles Dress, $198, available at Reformation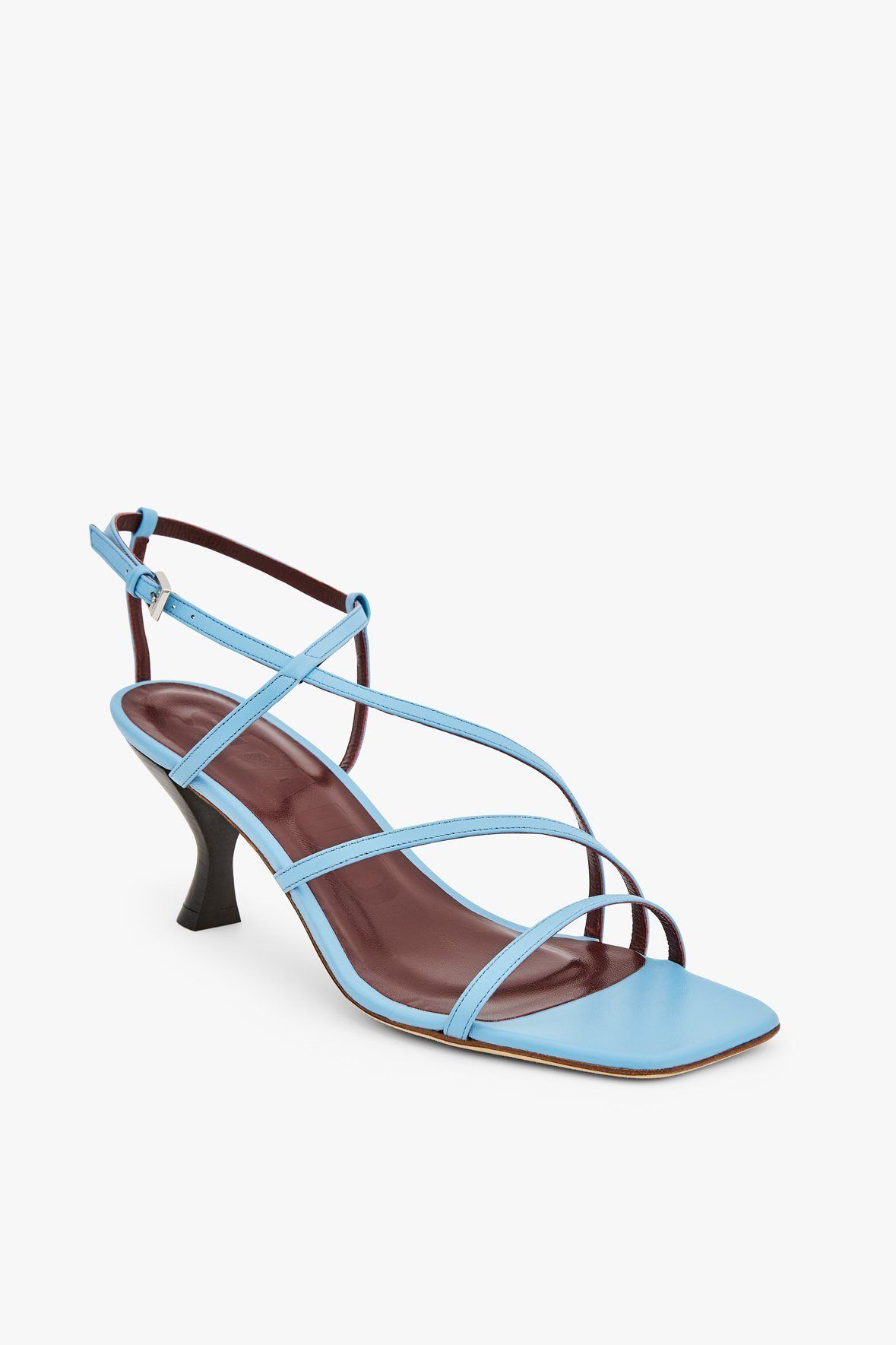 Maria Alia, Multi-faceted Creative
Your summer trend: Kitten Sandals-Preferably Vintage
I love this trend because: I love the simplicity of dainty straps or just a single strap on a little kitten sandal. It screams spring summer circa the early 2000s and I'm dying to pair them up with basically my entire spring summer 19 wardrobe.
Staud Gita Sandal Sky Blue, $325, available at Staud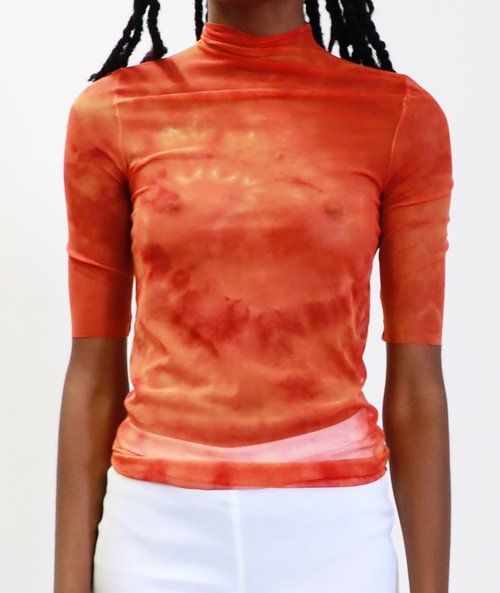 Mecca James-Williams, Fashion Stylist and Contributing Market Editor at TZR
Your summer trend: Tie Dye
I love this trend because: Who am I! This trend hands down is a trend I would have never thought I would subscribe to, but here I am! Brands like Asai and Colina Strada have inspired me so much to style and wear Tie-Dye this summer! It's a really fun micro trend that has blown up this season! One that I am excited to refresh for myself as grown woman, and not a 12 year old! I really appreciate this trend on mesh and finely knit pieces, there is a divine femininity that speaks from these pieces.
Collina Strada Short Sleeve Cardio Nova Top Red Tie dye, $225, available at Collina Strada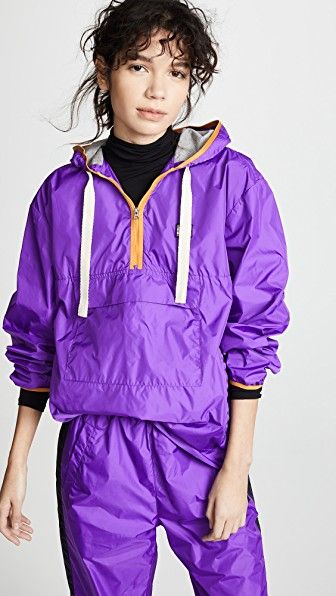 Cyndi Ramirez, Founder & Chiller-in-Chief of Chillhouse
Your summer trend: 80s track suit vibezzz
I love this trend because: I'm so into this 80s aerobics power-walking aesthetic. It speaks to me in levels I can't even explain. First of all, my mom definitely used to rock her fair share of these around my age and the fact that we've circled back to this trend is wild to me. Second, it's comfortable AF and surprisingly can be worn with both sneakers and strappy heels like these. Big fan, fully intend on supporting all summer.
Acne Studios Osaze Anorak, $430, available at Shopbop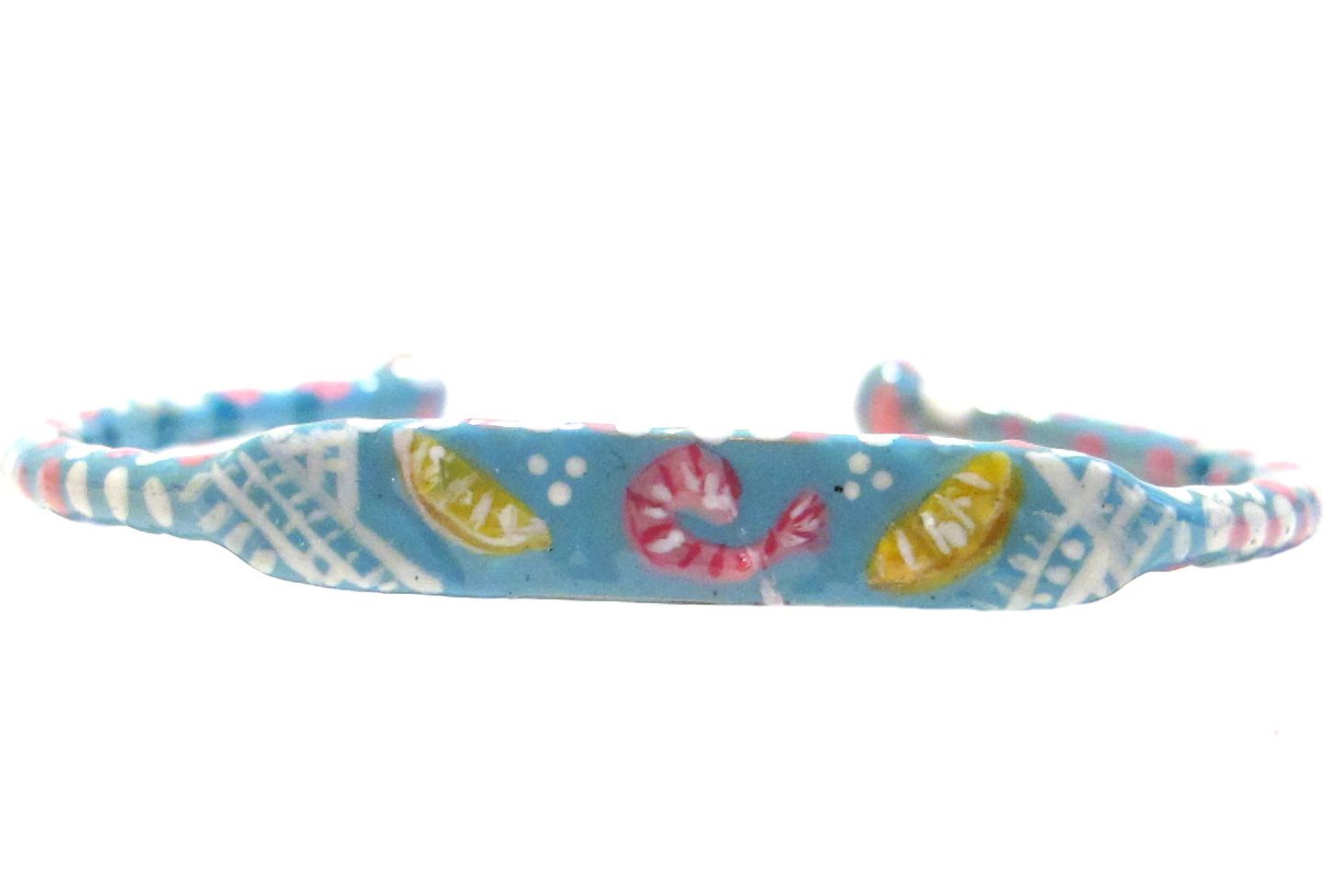 Tara Gonzalez, Commerce Editor at Glamour.com
Your summer trend: Shrimp Print
I love this trend because: Call me crazy but I think shrimp is going to be trending in the next couple of months. Fashion loves a good food pattern (just think about cherries!!!) and I've been seeing the cute lil crustacean everywhere recently.
Susan Alexandra Shrimp!!! Bracelet, $70, available at Susan Alexandra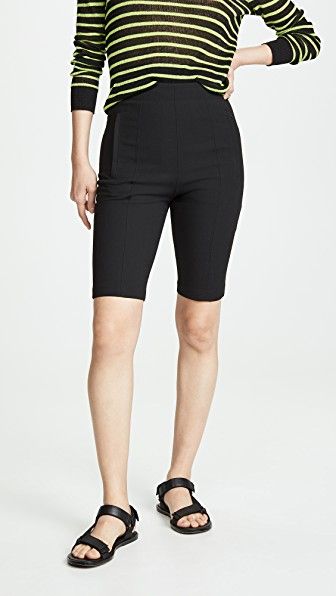 Babba Rivera, Founder of ByBabba Marketing Agency
Your summer trend: The Biker Short
I love this trend because: The summer is all about comfort! After all, we are saying goodbye to the cold winter Uber rides and hello to more summer walks. The biker short allows me to do just that. Of course I wouldn't stop at just the biker short, I would layer it with a white crips button down/favorite vintage tee, a structured blazer and my favorite Nikes Cortez sneakers or a white sling back heel. This outfit guarantees a pleasant and relaxing summer.
Tibi High Waisted Biker Shorts, $275, available at Shopbop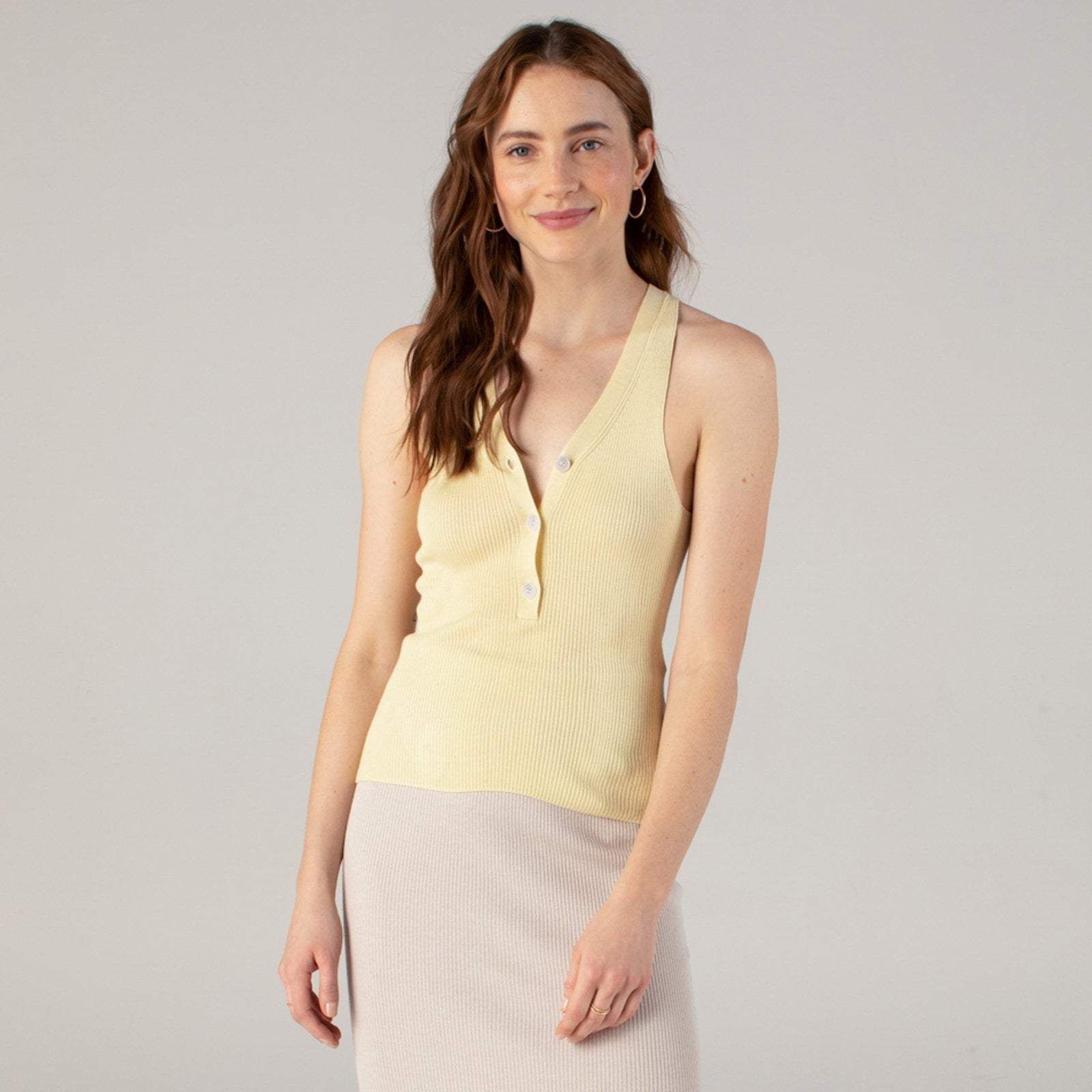 Harling Ross, Fashion Editor at Man Repeller
Your summer trend: Summer sweaters (a.k.a. knit tanks)
I love this trend because: I'm pretty sure knit tanks are going to be THE shirt of the summer, mainly because they offer a distinct contrast to last year's reigning champ (puffy-sleeved white blouses). I'm very excited about wearing them tucked into mid-length denim skirts and paired with barely-there strappy sandals and a pistachio gelato and can you tell I'm spending way too much time thinking about summer already!?
Naadam Button Up Tank Banana, $75, available at Naadam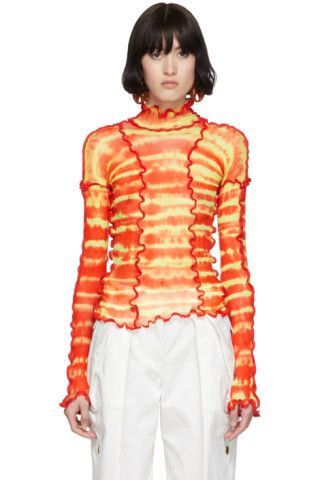 Aemilia Madden, Senior Fashion Editor at TZR
Your summer trend: Tie Dye
I love this trend because: I chalk it up to my formative years spent living in and around Berkeley, but tie dye has always been an important component of my closet. I'm excited to see it appear in so many fresh fabrications this season — both casual and dressed up. Though I promise not to wear it head to toe (yet), I'm excited to mix and match luxe silk tops or dresses with my Birkenstocks and to maybe DIY a shirt or two when I find the time to get crafty.
ASAI Red Patchwork Tie-Dye Turtleneck, $305, available at SSENSE
Click HERE to read more from Refinery29


Loading ...