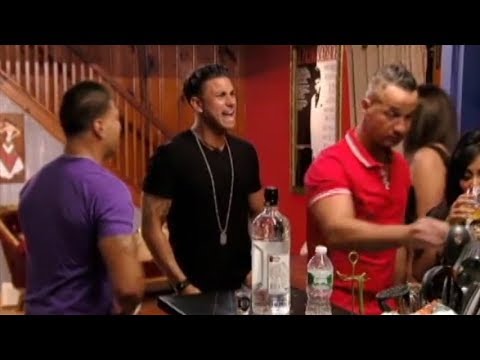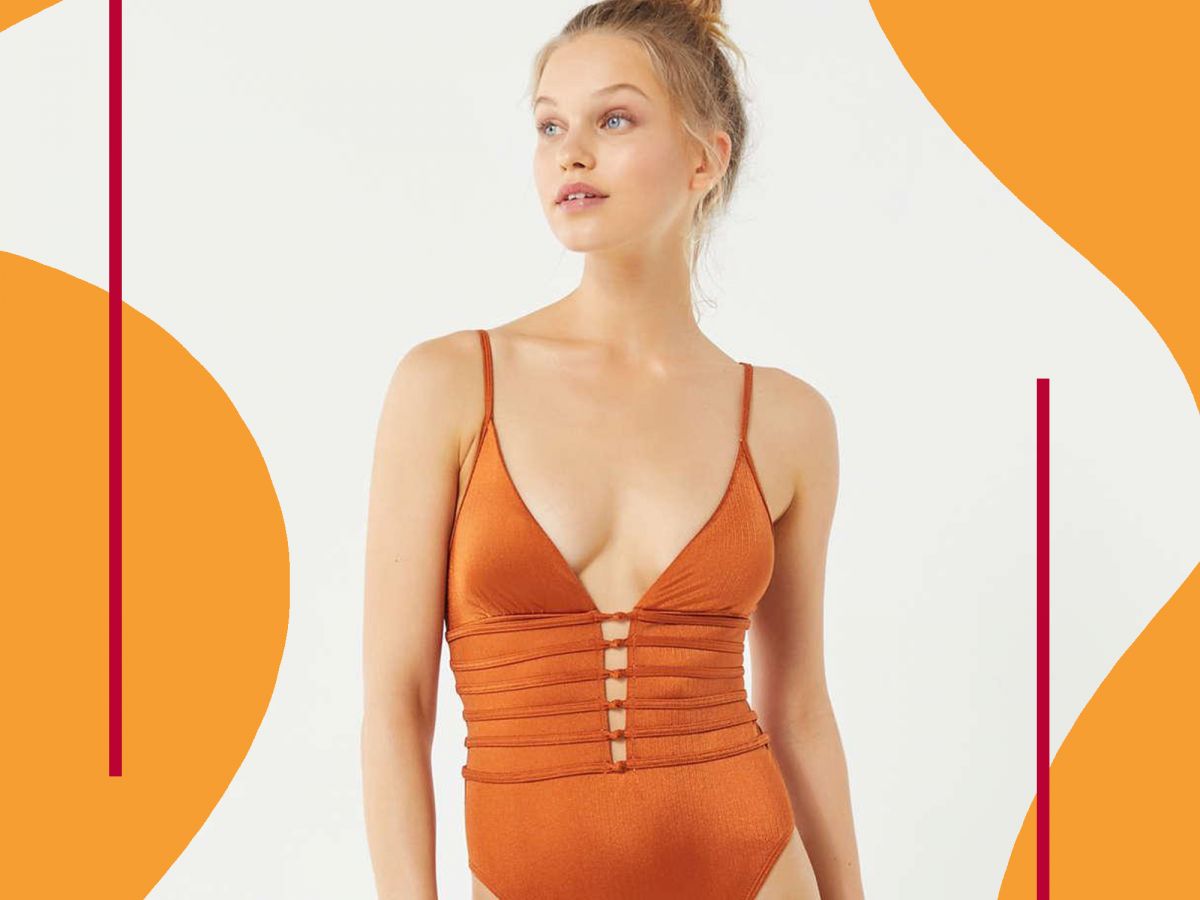 When the mercury begins to hold steady at 70 degrees, a particular type of frenzy takes hold of you. You're browsing bathing suits, saving pedicure art to Pinterest, and Googling "best beaches near me " with every free moment you have. It is officially shore season, and you're absolutely determined to spend as much time sand-bound as possible. You may live in a concrete jungle, but that's not going to stop you from organizing the coastal carpool during every possible summer weekend. And a long weekend? Forget it: there won't be anything but crickets and tumbleweeds at your desk come 5 PM. You're off to that rented seaside bungalow to snatch as much vitamin D as a three-day vacation will allow.
Now, we know your saltwater habit doesn't come cheap — three months worth of gas, bus tickets, house rentals, grill supplies, and cases of beer will start to add up, and won't allow a lot of room in the budget for the crucial task of outfitting yourself. But we're here to let you know that you don't need to break the bank on oceanfront style essentials — in fact, we've found 14 of them that clock in under $50. Whether you're in the market for that one cute suit that won't break the bank, or an oversized straw bag to lug around Margaret Atwood's entire bibliography along with your sunscreen and Smartfood, we've got you covered. Click through to check out some stylish purchases to complement your sun-seeking journey this season.
Promote your product line on a page similar to this. Contact matt at oyetimes.com for more details.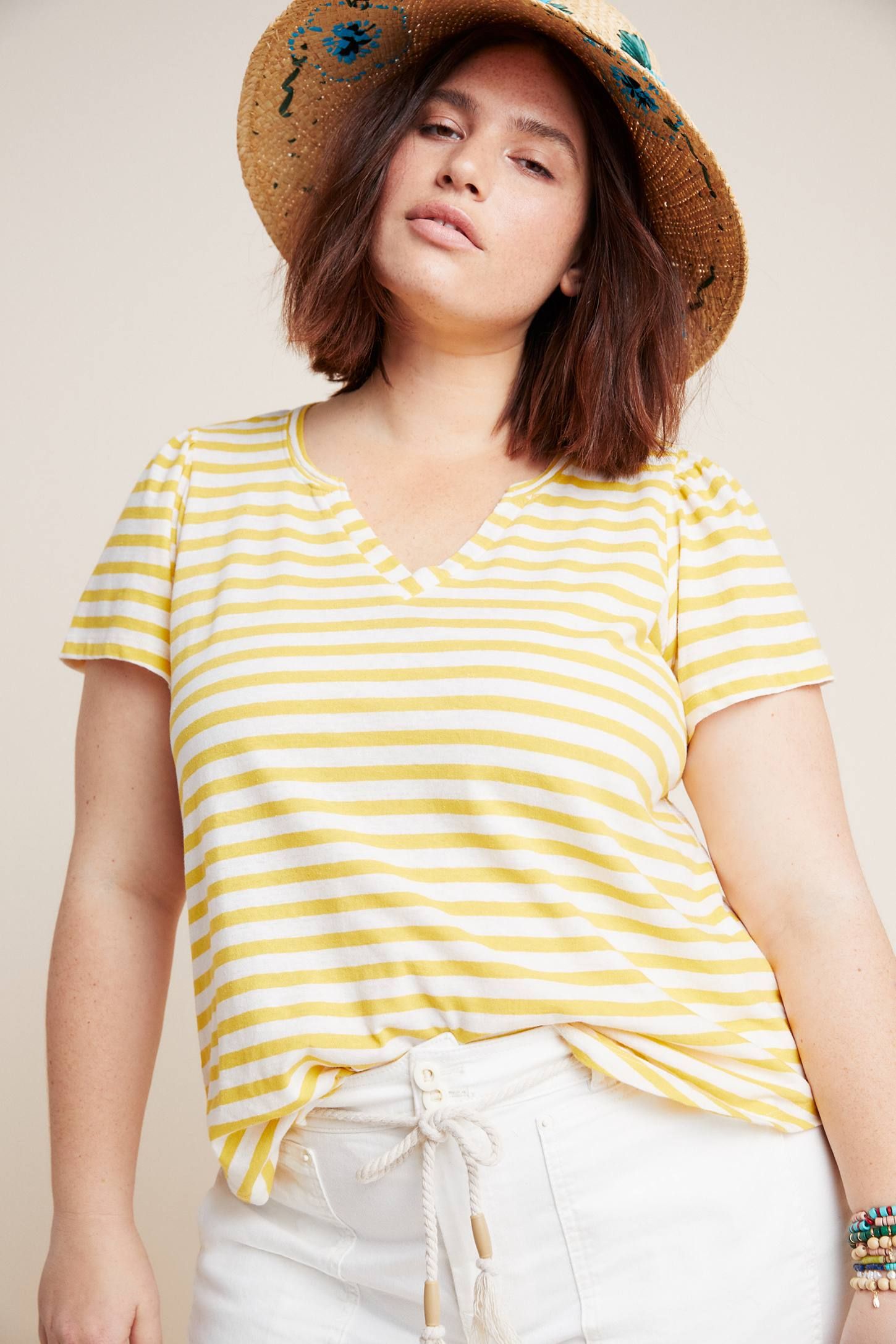 The temptation to toss a ratty old gym tee over your swimsuit is a legitimate one, but why not choose a kinda-luxe topper that could blend into other areas of your life? A cotton-linen blend tee will hold up to sweat, sun, and sand, but is also substantial enough to wear into the office on the Friday before you leave town.
Anthropologie Bronte Top, $38, available at Anthropologie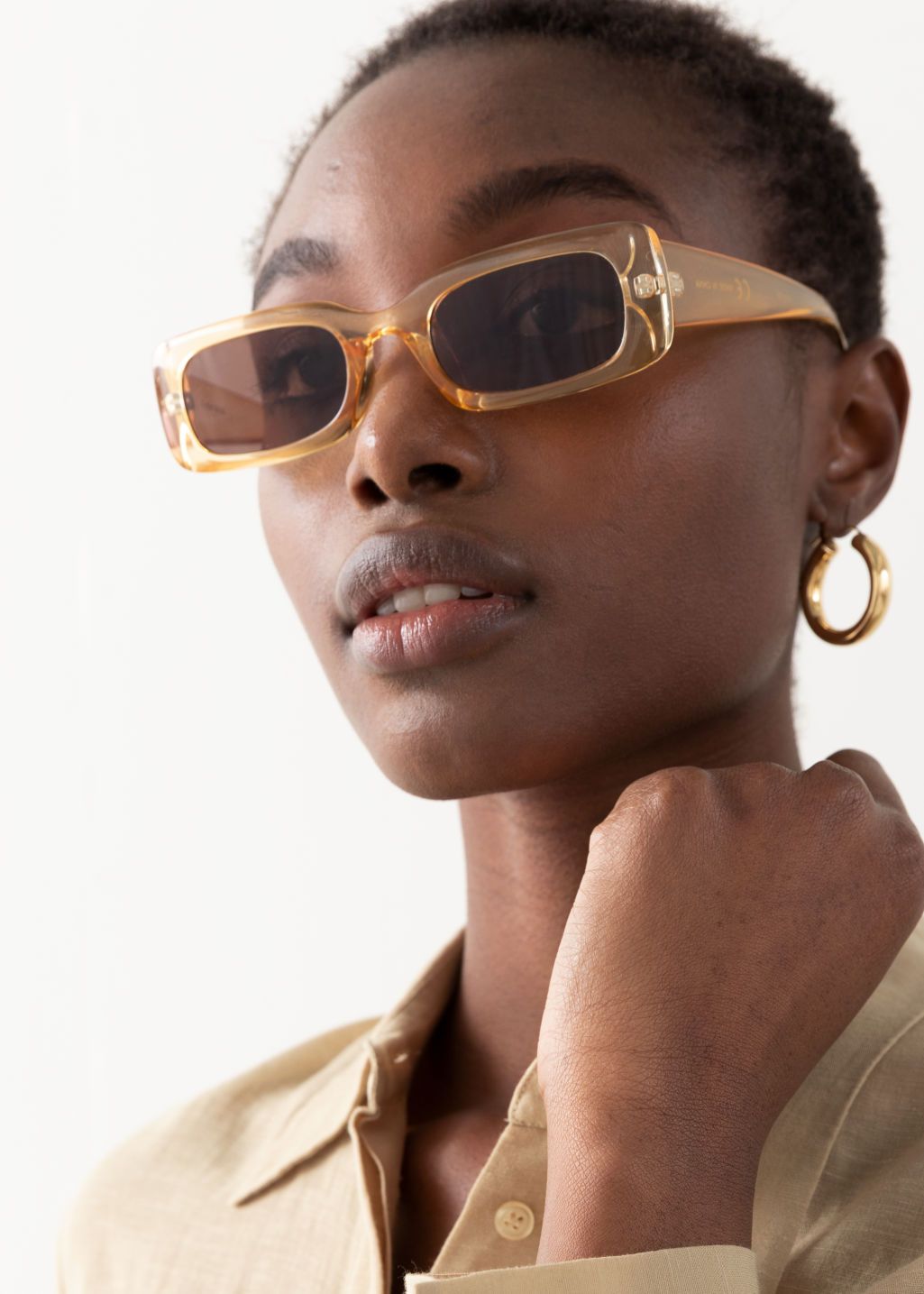 It's not a question of whether or not you'll be wearing sunglasses between dips — it's which styles out of your vast collection is going to complete the vacation-defining look. We like this translucent rectangular pair — it's a nice compromise among all of the eyewear trends that are currently pinging around the wear-o-sphere, from '90s minimalism to Gucci-inspired bohemianism.
& Other Stories Rectangular Frame Sunglasses, $29, available at & Other Stories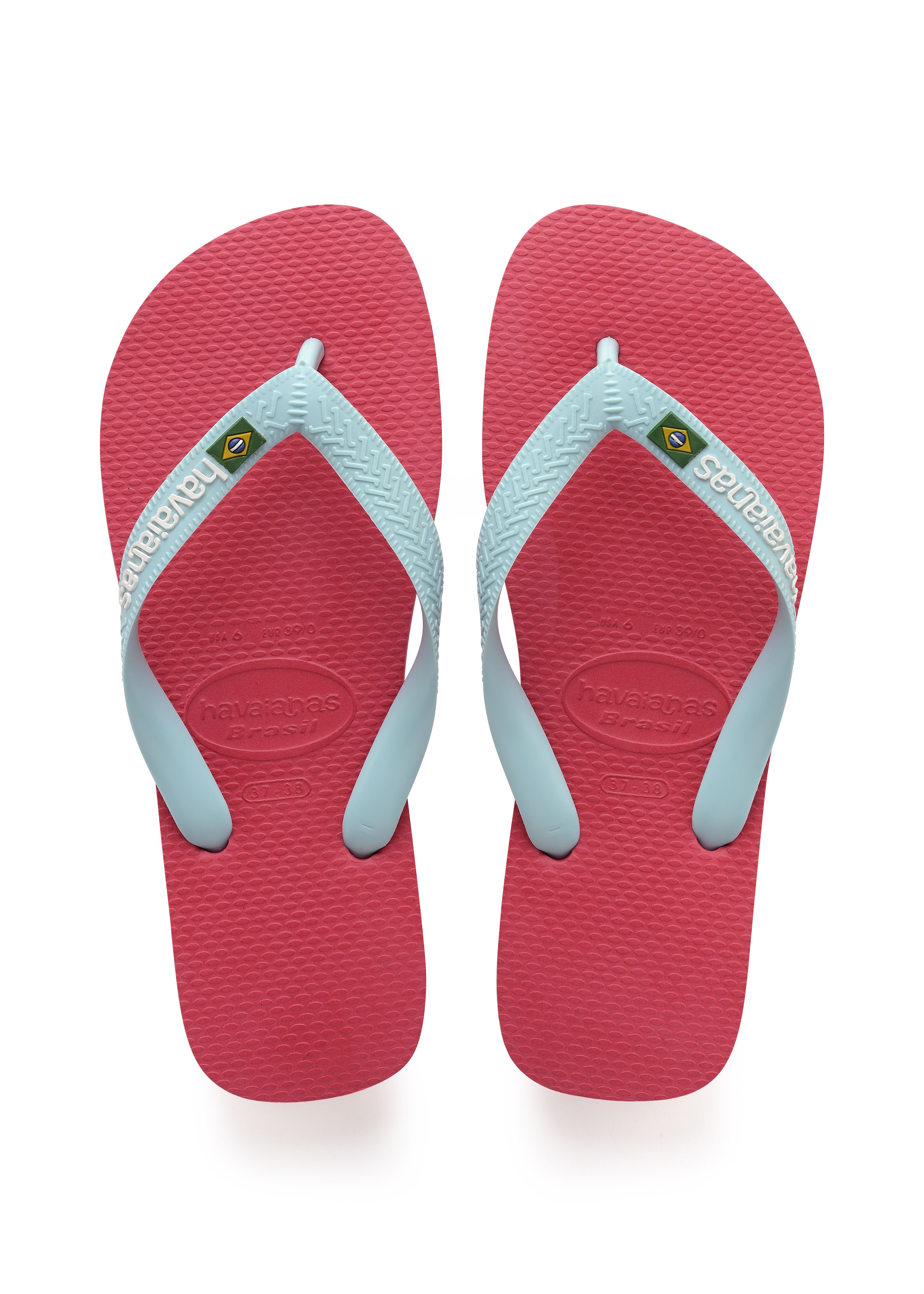 — PAID —
Doesn't get more classic — or beach-friendly — than Havaianas' cult-favorite flip-flops.
Havaianas Brazil Logo Sandal Flamingo, $26, available at Havaianas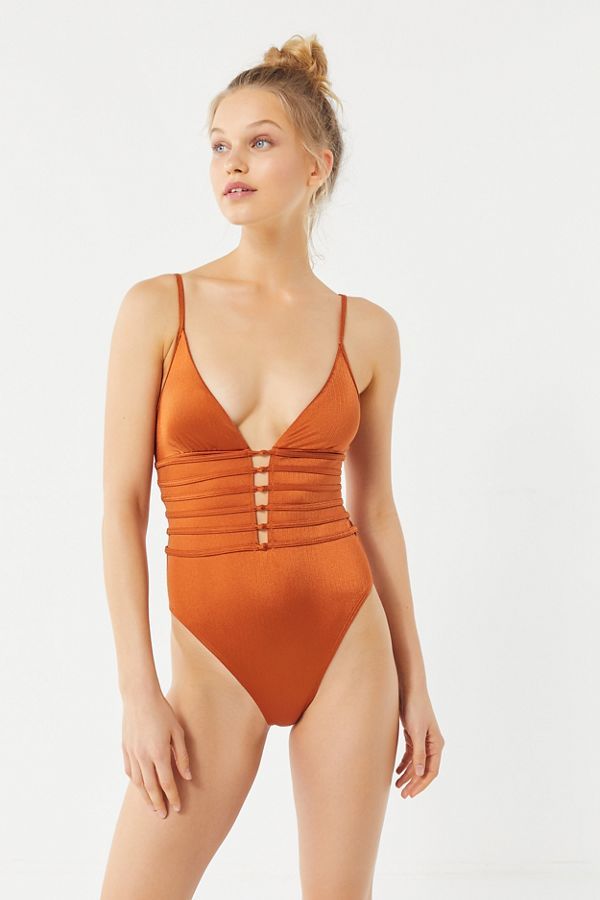 We know you've been bookmarking swimwear the past few weeks in anticipation of your sandy retreat, but maybe you haven't found that just-right style, or need one more color to round out your assortment. May we suggest this brilliant, artistically strung maillot?
Out From Under Tied Up In Knits Ribbed One-Piece , $39.99, available at Urban Outfitters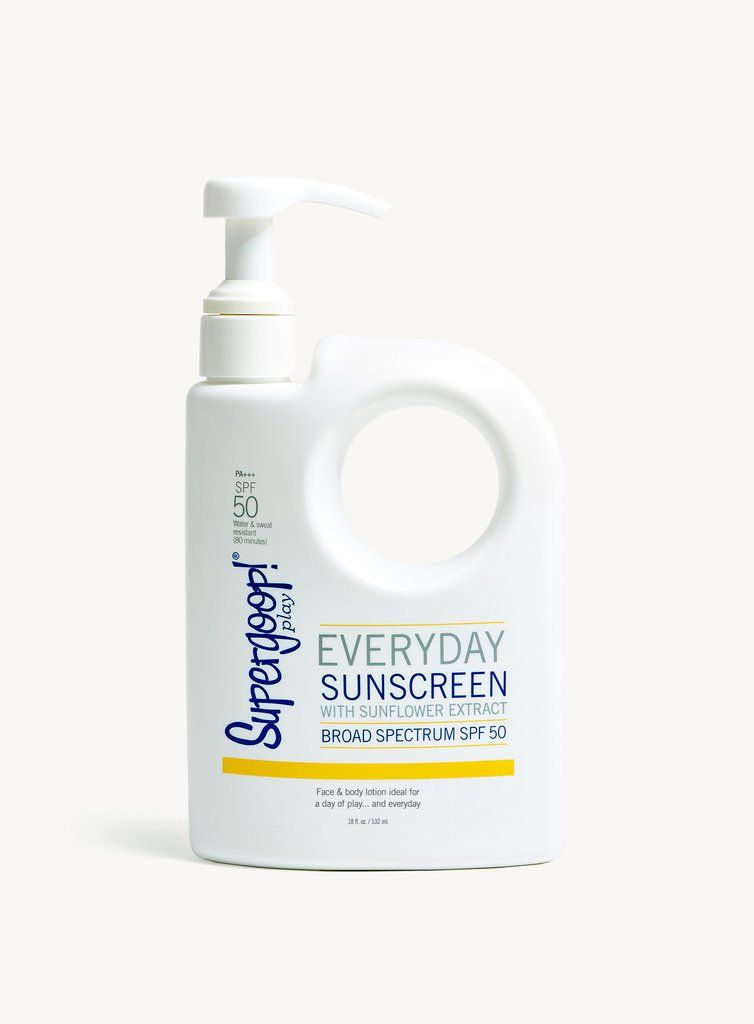 Need to stockpile a season's worth of sunscreen? We're evangelical about Supergoop and its sun-blocking skincare, and the brand conveniently makes an actual handle of SPF 50 that will last you the entire summer, making it a verified bang for your buck.
Supergoop! Everyday Sunscreen SPF 50, $48, available at Supergoop!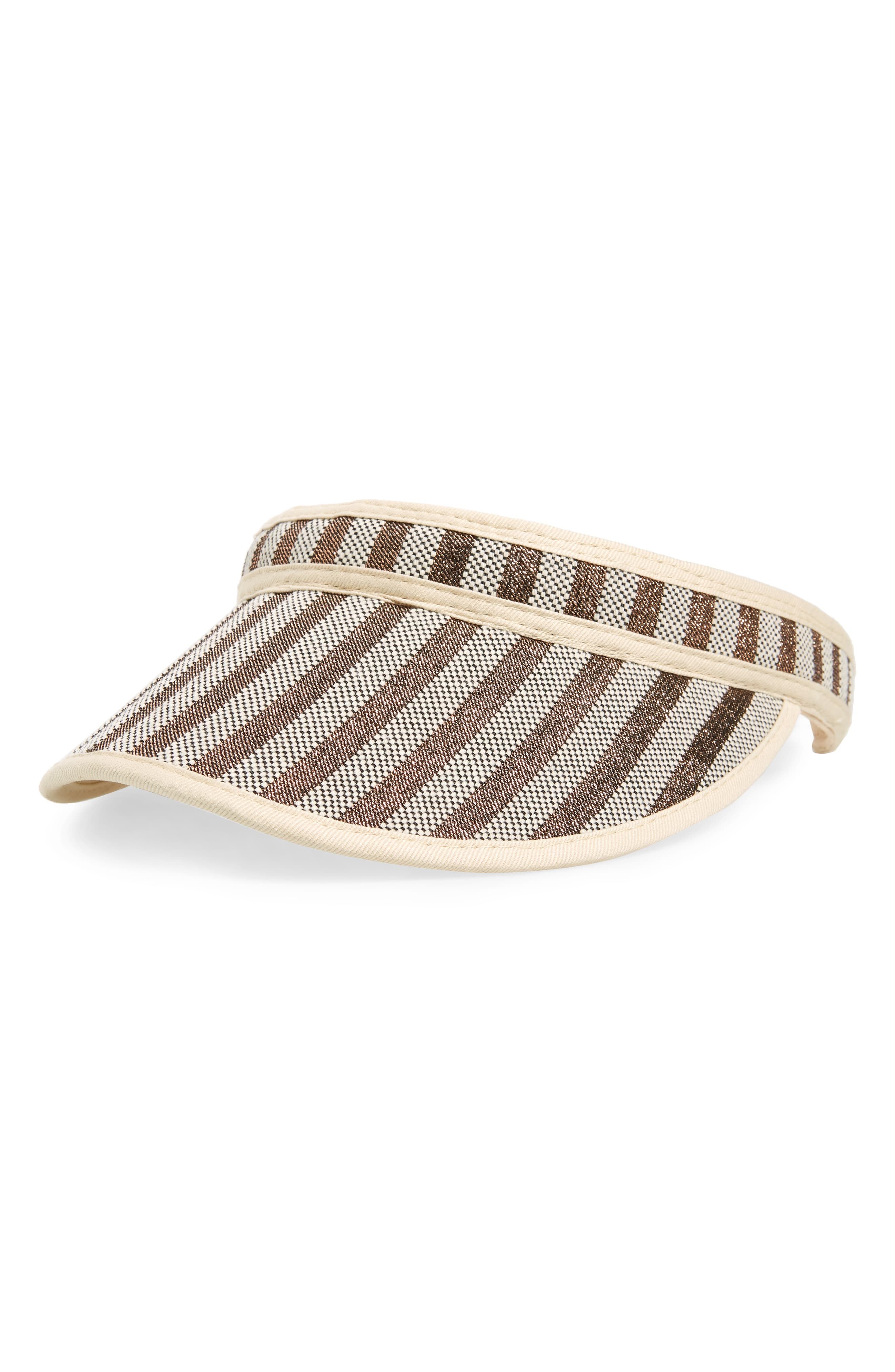 We dare to you find an accessory that's going to provide sun protection for your face, while simultaneously bringing smiles to the faces of your crew. A visor is a seriously fun upgrade from your usual borrowed baseball hat.
Sole Society Stripe Visor, $25, available at Nordstrom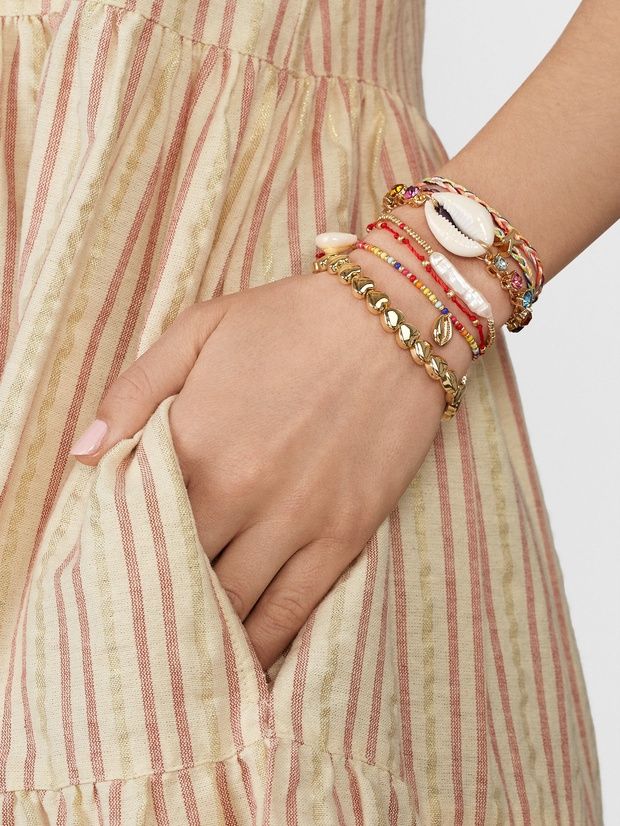 Straw, fiber, shells and beads are staples of the beach-jewelry category, and lucky for us, the trendiness of these embellishments is very much nigh. We suggest piling on a much as possible, and choose a cheap-and-cheerful option, should anything in your stack accidentally meet its watery maker while you're attempting to boogie-board. BaubleBar makes it easy — and chic — with a pearl-flecked set of three (pictured here with some spangly friends).
BaubleBar Lucia Pearl Bracelet Set, $48, available at BaubleBar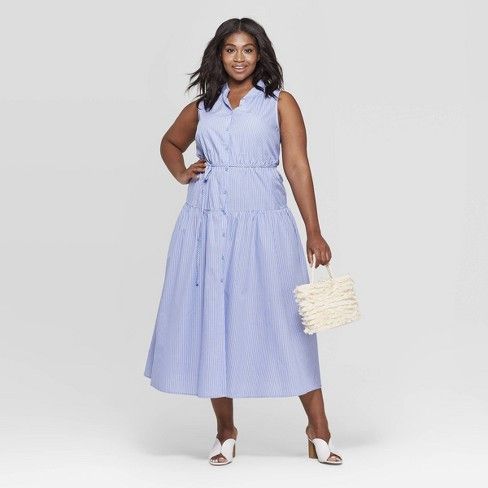 Found: The most polished day-to-night beach cover-up a girl could ask for. The cotton fabrication is light as air and will withstand all manner of oceanic elements, and a buttoned front allows you to show as much or as little skin as you please. Fasten it up and add the belt when it's time to go to dinner — or not.
Target x Who What Wear Pinstripe Sleeveless High Neck Button Front Dress, $36.99, available at Target.com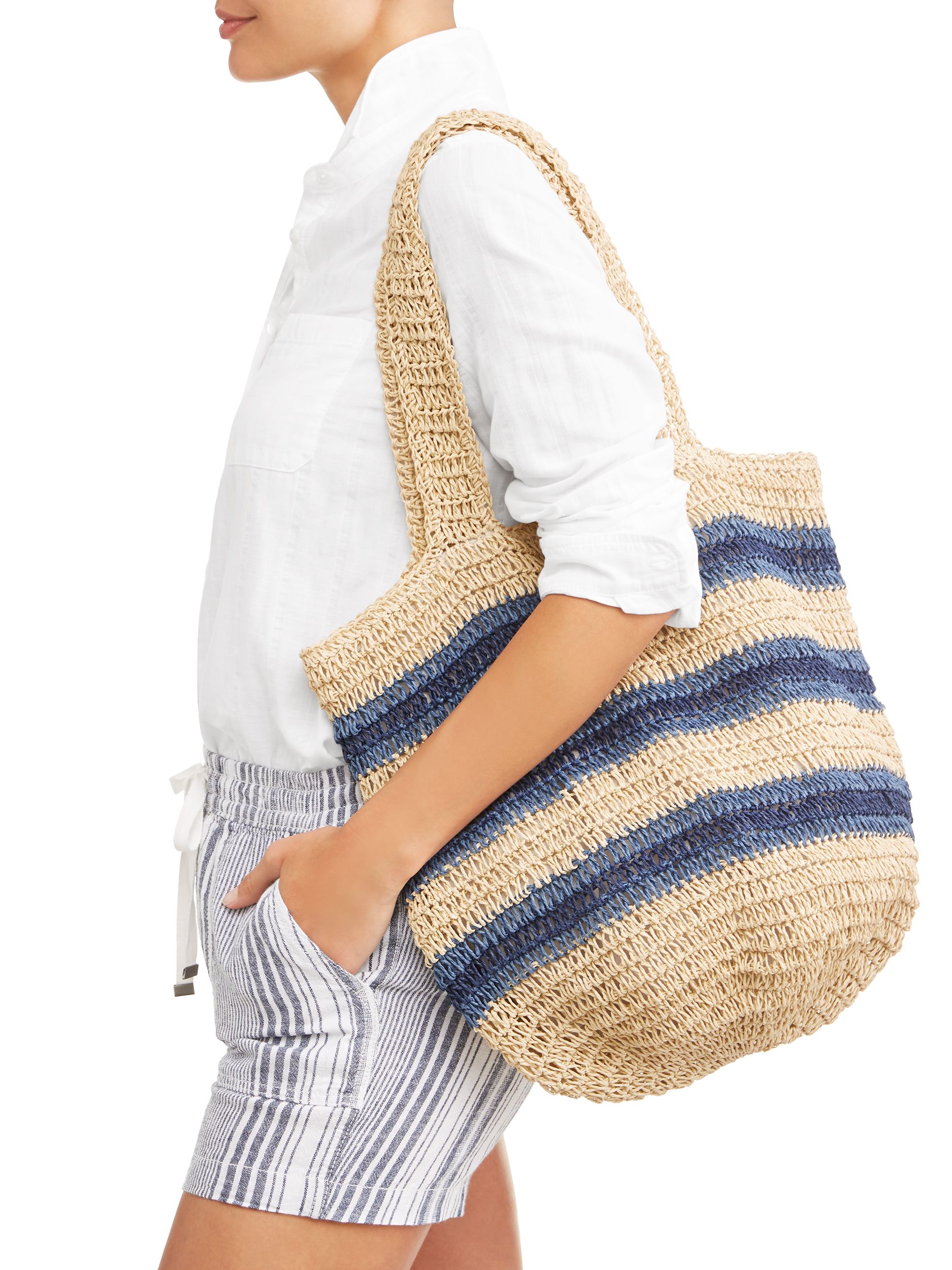 Only a great big tote will do for your sandy adventure, and straw has been the beach-friendly fiber of choice for many, many moons. We love the unexpected stripes on this roomy, linen-lined carryall.
Eliza May Rose Eliza May Rose Stripe Carriage Bag, $18, available at Walmart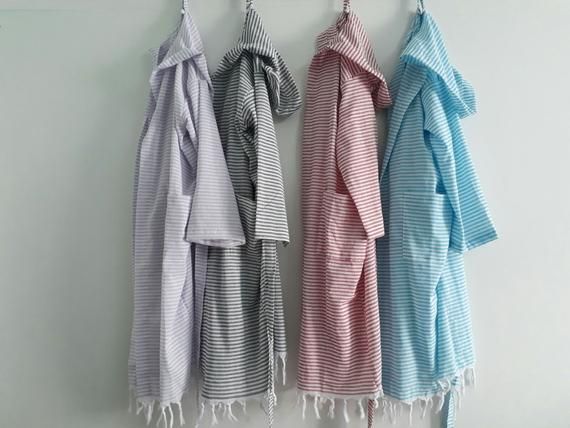 There's no finer way to dry off than with a Turkish towel, so why not up the luxe factor with a robe made from the quick-drying, artisanal cotton? It also makes for a cool cover-up when you're strolling for shells later on in the day.
Lavanta Designs Turkish Towel Bathrobe, $39.3, available at Etsy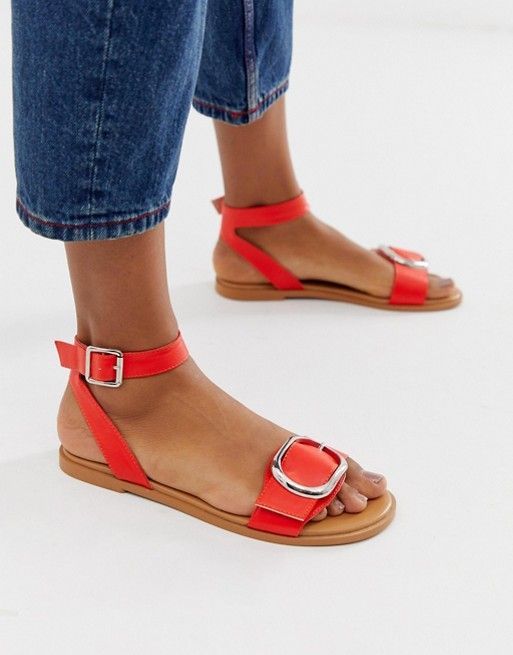 We know you're covered in the flip-flop department, but how about a slightly dressier option for when the cabs arrive?
ASOS Flora Flat Sandals, $29, available at ASOS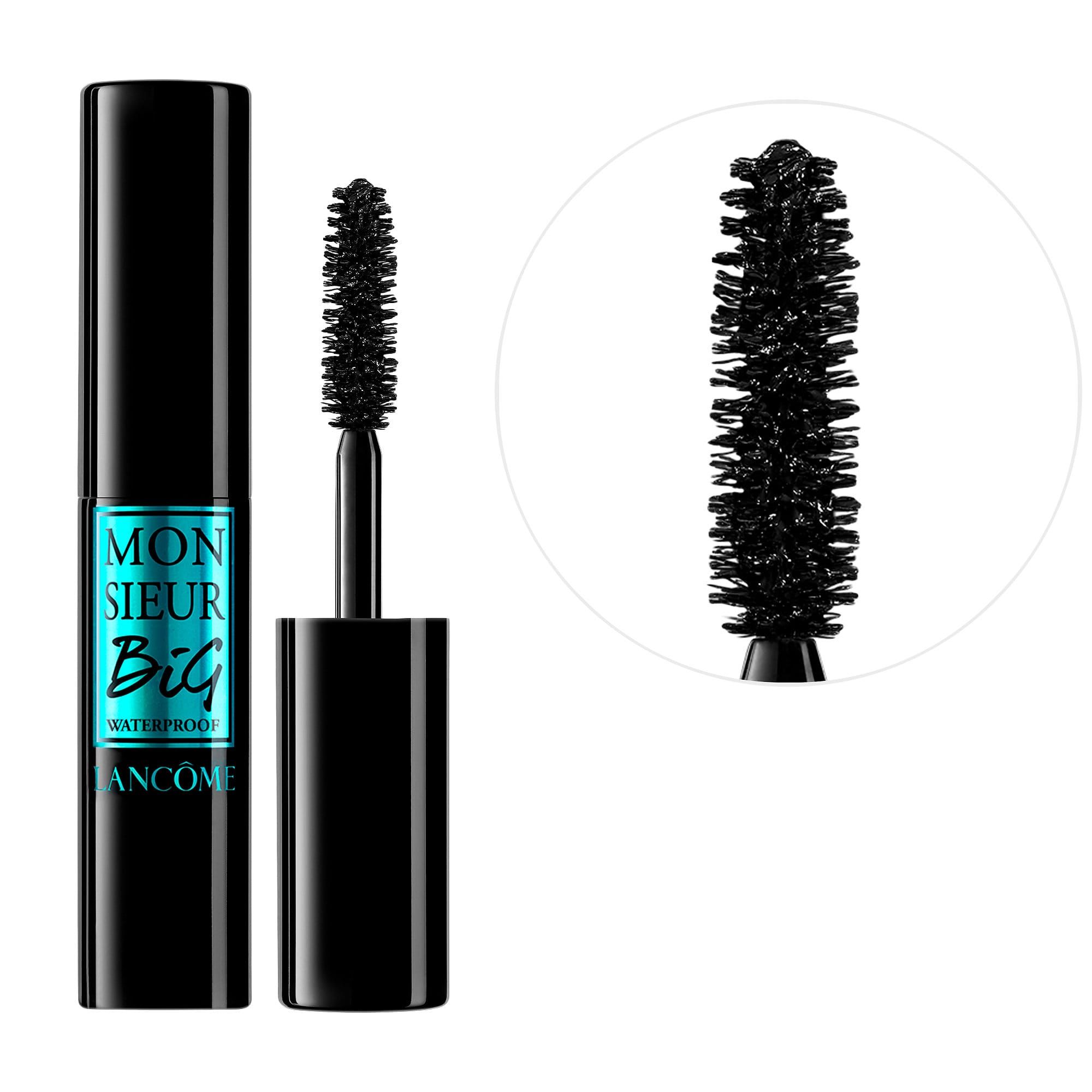 Makeup at the beach is a personal choice, but in our humble opinions, it's nice to have a swipe of something to make the day feel fun. A waterproof mascara (tested by our very own Mi-Anne Chan) will give your lashes a boost and stay put in the waves.
Lancôme Monsieur Big Waterproof Mascara, $25, available at Sephora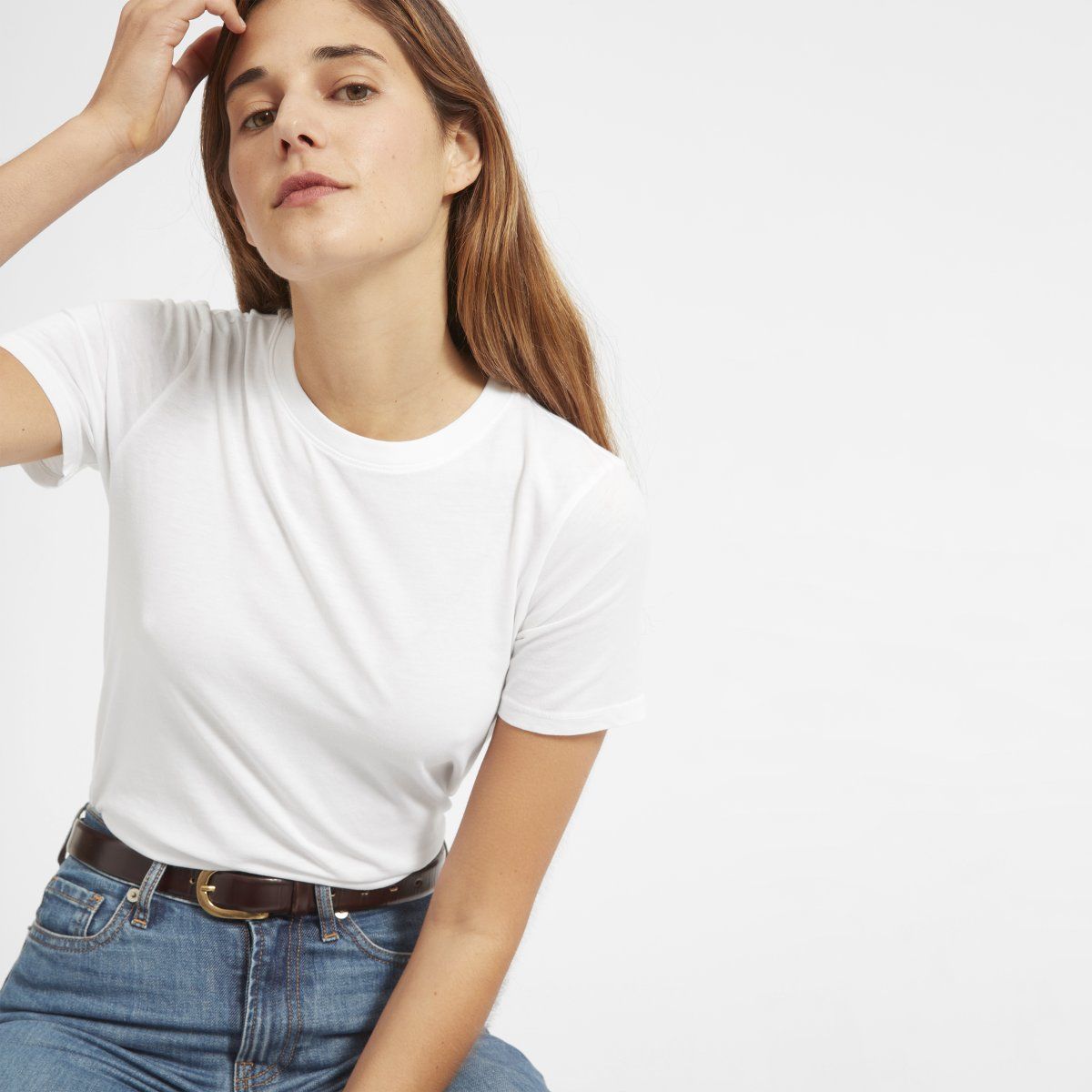 On the flip side, if you want a super-basic white tee that won't make a single fashion wave, you can't beat Everlane's $18 Supima cotton crew.
Everlane The Cotton Crew – White, $18, available at Everlane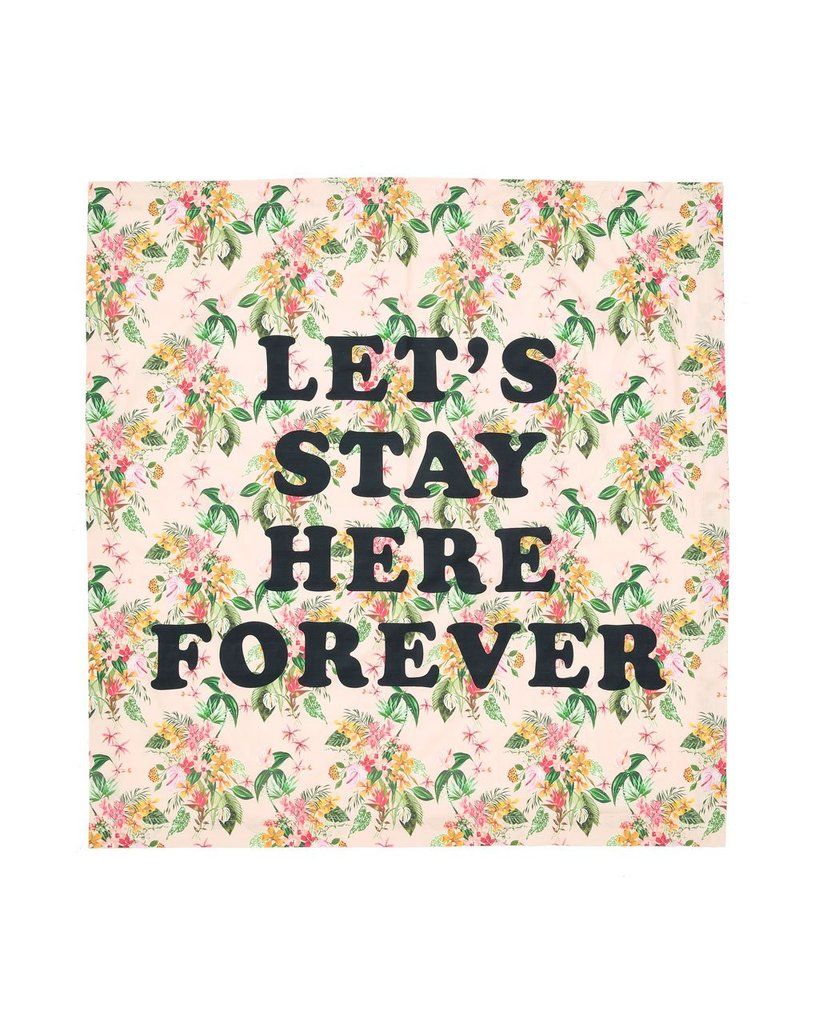 No one will mistake you for a sandy Sunday driver when you outfit your umbrella zone with a professionally ginormous beach sheet. This 56" square cotton layer one will accommodate many buds' bodies, and sends a clear message to anyone wondering what you're planning to do next weekend.
ban.do We Out Here Beach Sheet, $29.99, available at ban.do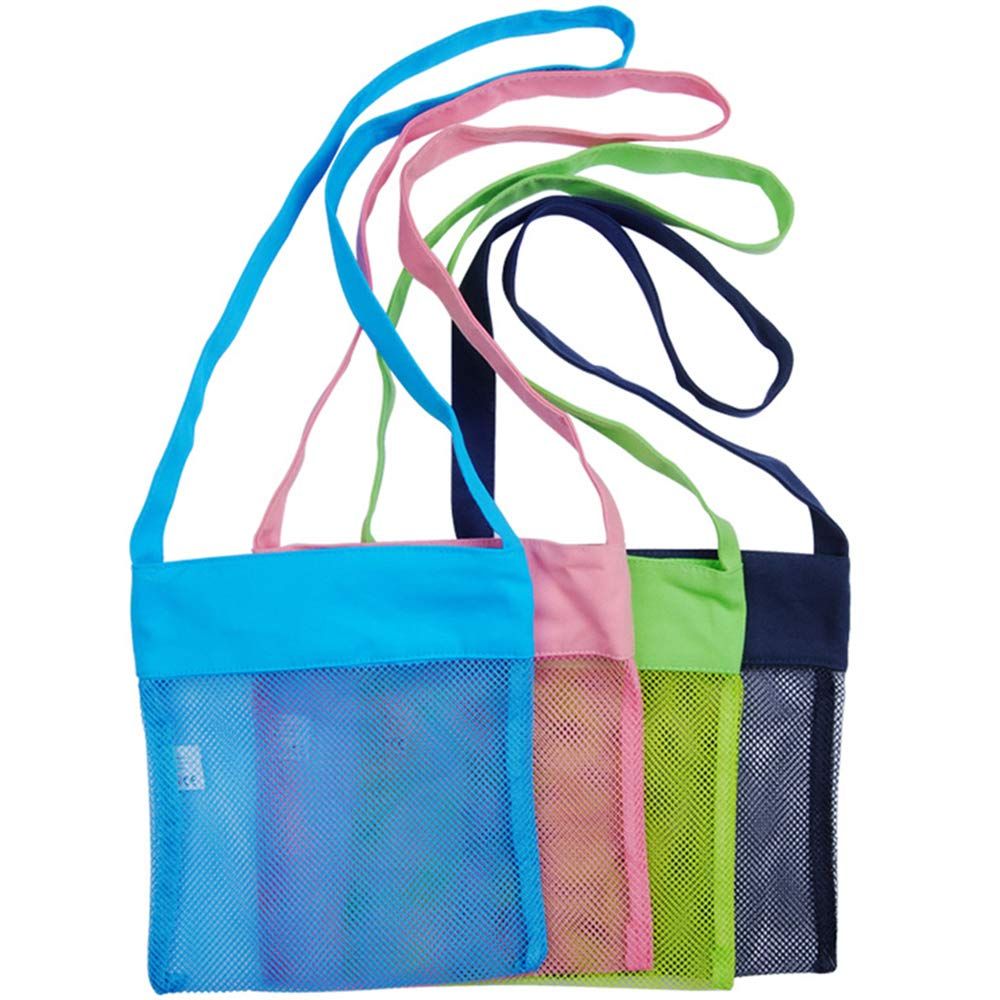 While the large-capacity beach carryall is a definitely must, you shouldn't be without a smaller bag for keeping your valuables close at hand when you venture off the sand to find the ice cream truck. Look for a mesh fabrication to prevent scratchy little particles from collecting at the bottom of your bag.
KiBlue Mesh Bag with Carrying Strap, $10.99, available at Amazon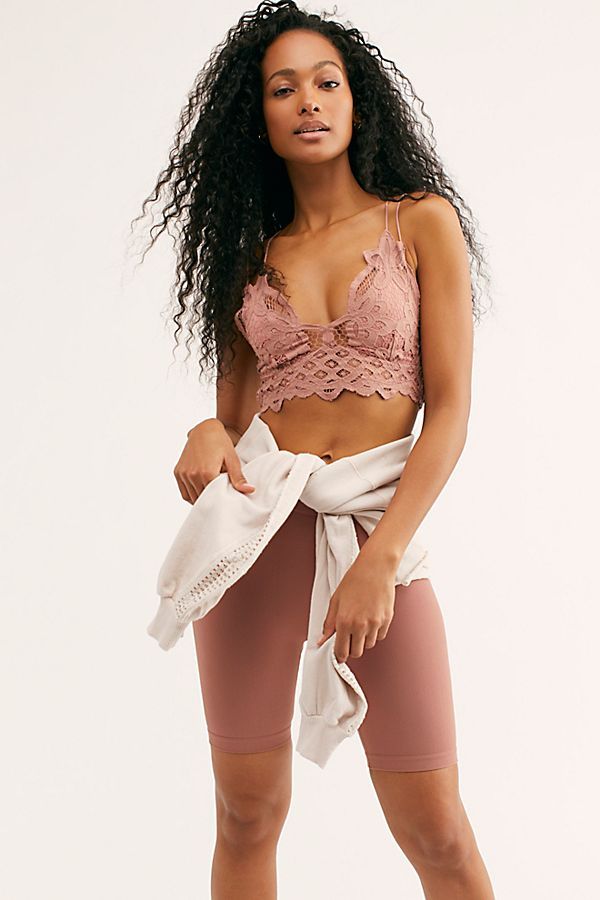 Bike shorts at the beach? Yes indeed! 2019 was the year this activewear staple burst out of the gym and onto the street (again), so why shouldn't it continue its pioneering journey into the waters of vacationland? Many happy customers vouch for the lightweight, summer-friendly fabrication of these Free People bottoms, and we love that they'll offer a little more coverage that just your suit. An added bonus: you'll be the most on-trend boardwalk-walker come nightfall.
Free People Seamless Rib Bike Short, $20, available at Free People
Click HERE to read more from Refinery29


Loading ...