For the most part, we actually enjoy buying gifts during the holiday season. As professional shoppers, we delight in finding the one trinket that's going to surprise each of the names on our painstakingly-crafted gift lists. And, for the most part, it's like shooting fish in a barrel (if we do say so ourselves). But, there are outliers in this seasonal shopping scenario — the ones that leave us hemming, hawing, and endlessly scrolling to find the just-right thing that will satisfy their highly-exacting tastes. The kind-of-difficult ones.
You know the type: if you're going to get this person a t-shirt, you can't get them just any t-shirt; it has to be made in the USA from hemp and sold at an indie shop, not a department store. A simple glassware set just won't do, either; it has to be design snob-approved. Look no further, harried holiday shopper. Because when it comes to those hard-to-please folks in your life, we've got you (and them) covered. Ahead, find 26 gifts worth considering that we believe will actually pass muster with your pickiest peeps. Click on to finally demolish that last name on your gotta-get-them-something list.
Promote your product line on a page similar to this. Contact matt at oyetimes.com for more details.

GlowUp Mask With Apple & Hibiscus
The Giftee: The clean-beauty obsessed co-worker (and your remote Secret Santa this year)
The Rationale: Your clean-beauty, clean-diet co-worker will really appreciate this miniature luxury: face mask infused with apple and hibiscus to brighten up skin.
Pholk Glowup Mask With Apple and Hibiscus, $, available at Pholk

Areaware Little Puzzle Thing
The Giftee: Your TikTok-obsessed nephew with a pretty short attention span
The Rationale: Puzzles make a great gift this year, but we don't all have the patience to complete an entire one — but don't worry, this mini-masterpiece can be completed between scrolls.
Areaware Little Puzzle Thing (Papaya), $, available at Cara Cara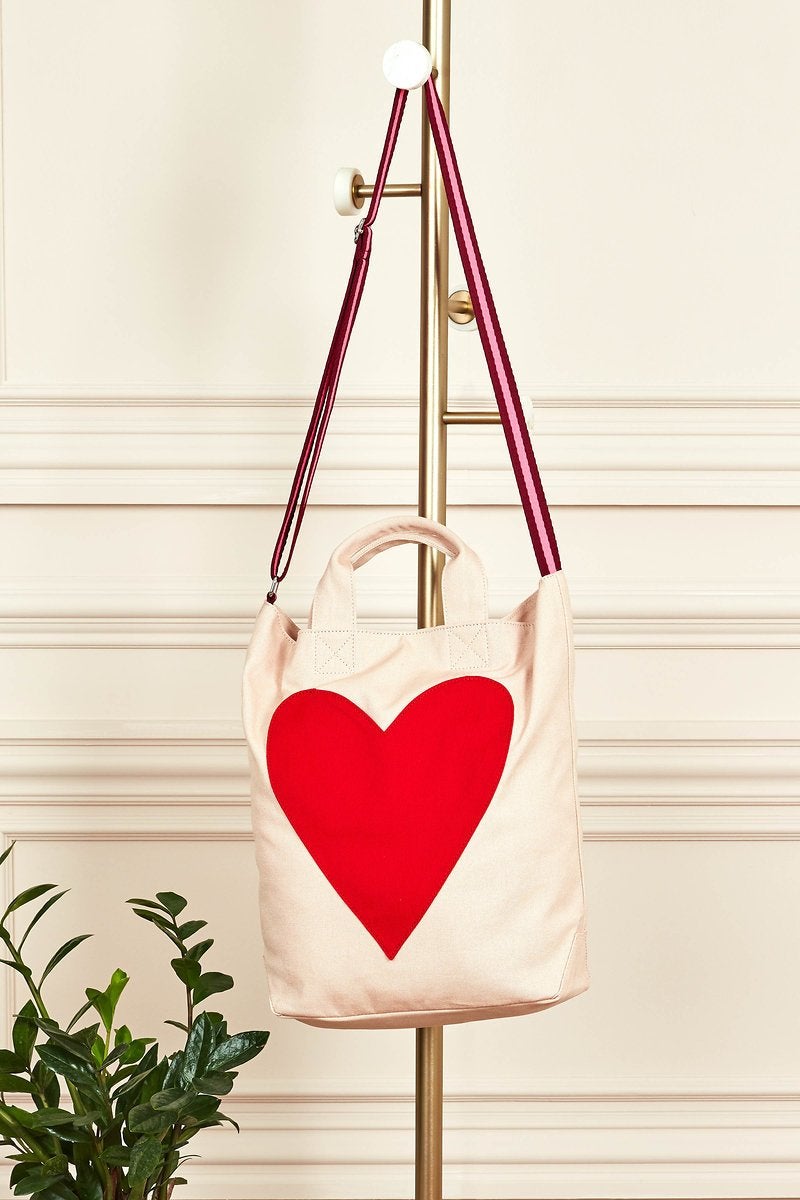 Stella & Dot Heart To Heart Tote
The Giftee: Your dedicated, "captain-of-the-Pismo-Beach-disaster-relief" student babysitter
The Rationale: This jewelry and accessories brand launched a capsule collection in conjunction with Dress for Success, a non-profit that provides support and professional wardrobe staples for women re-entering the workforce. The collection is full of empowering statement tees and heart-motif accessories, and this top-handle tote bag is the perfect gift for any charitably-minded friend. (PSA: the heart applique is actually a pocket — throw a little extra cash in there.)
Stella & Dot Heart to Heart Tote, $, available at Stella & Dot

OFFHOURS Homecoat
The Giftee: Literally anyone who has lived through 2020
The Rationale: Comfort — mental, physical, emotional — is a top priority in 2020, and while OFFHOURS' uncannily-named unisex Homecoat can't help one emotionally, it's a hella snuggly and delightfully wearable piece for anyone who needs a little self-care.
OFFHOURS Homecoat Unisex Quilted Cotton Lounge Coat, $, available at Nordstrom
Click HERE to read more from Refinery29


Loading ...