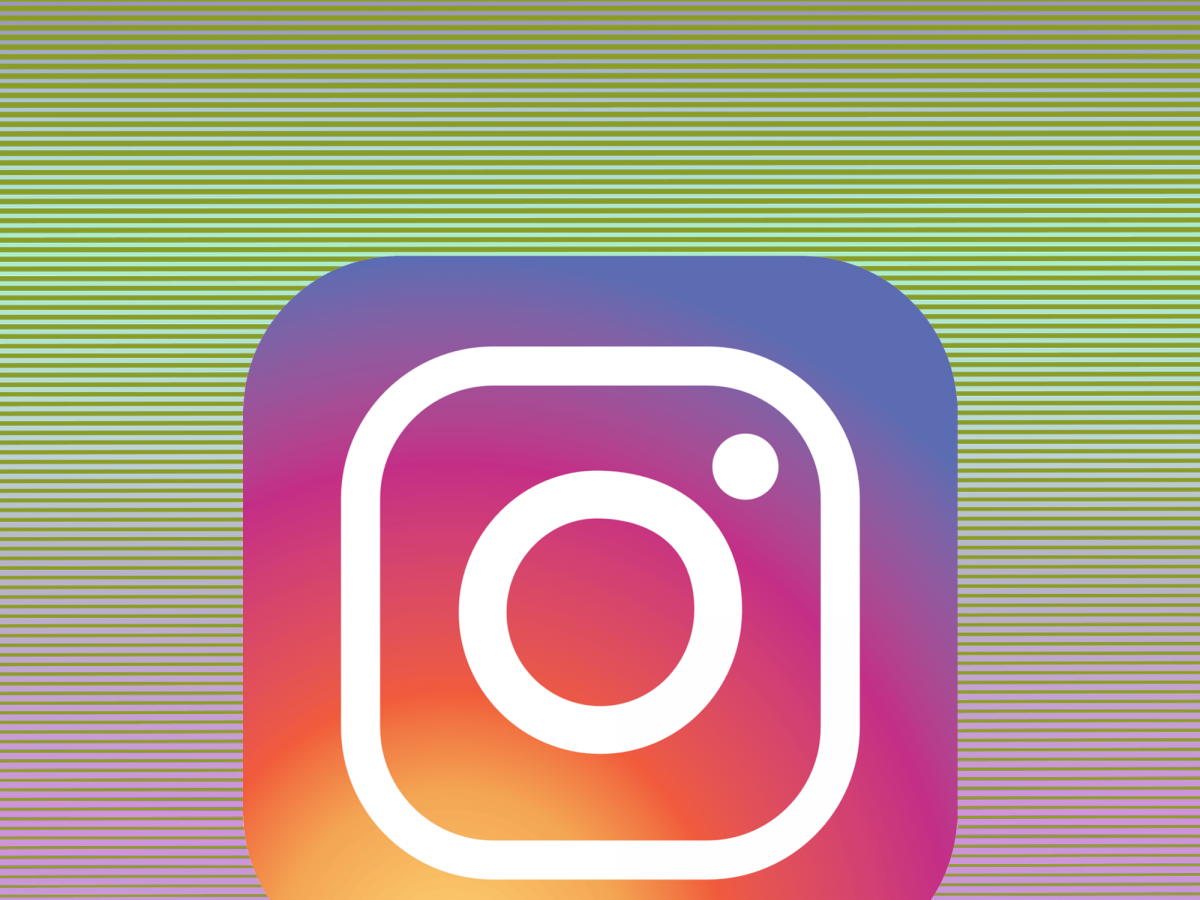 Photo: Courtesy Instagram.
We still have about four weeks left, but I think it's safe to go ahead and say that 2016 has been the year of Instagram. Twitter was fast and furious throughout the election, while Facebook was roaring with the likes of Chewbacca Mom, but it's been Instagram that has pioneered the fight against online harassment and hate speech.
In October, the app launched its much-heralded
support tools
. Today, Instagram is making a move that sets it apart from almost every other social network: The latest update allows anyone — celebrities, your mom,
you
— to turn off commenting on a post.
On the screen where you add a caption and tag friends, you'll see a new "Advanced Settings" tab. Select that and you can toggle on "Turn Off Commenting." If you decide after the fact that you do want to see comments, you can return to the menu to switch your settings back.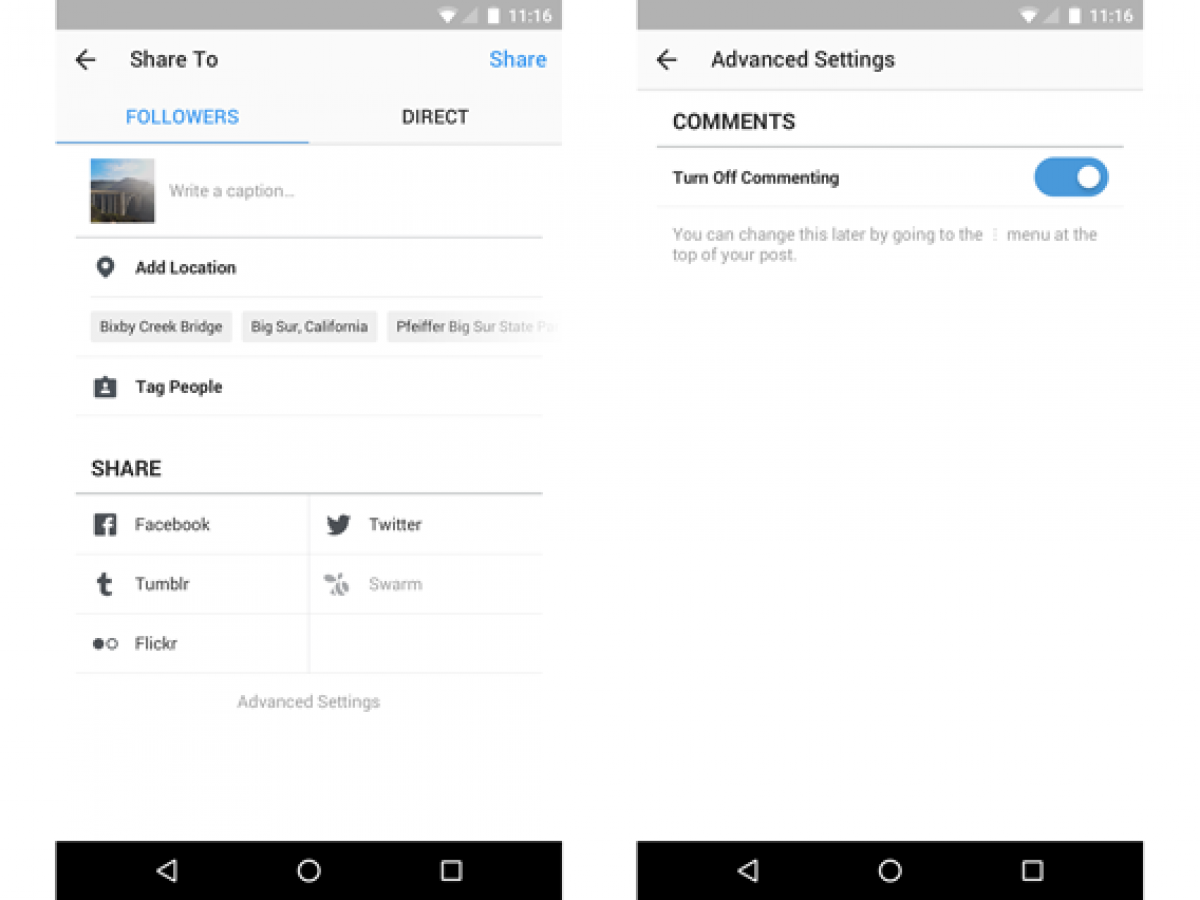 Photo: Courtesy Instagram.
For celebs who have quit Instagram because of trolls, including Justin Bieber and, albeit briefly, Demi Lovato, this new tool will be a game changer.
If you do choose to leave comments on, followers will now have the option to Like what others post by tapping the heart next to their comment.
And, finally, in one last move that puts you, the user, back in control, Instagram is introducing a new option for anyone with a private account. Previously, if you approved a follower, you weren't allowed to later change your mind and take them off of your follower list. So, if you approved your ex, there was no removing her from your life unless you made the drastic move of blocking her. Now, you can easily remove someone from your list of followers in the same way that you might unfriend someone on Facebook.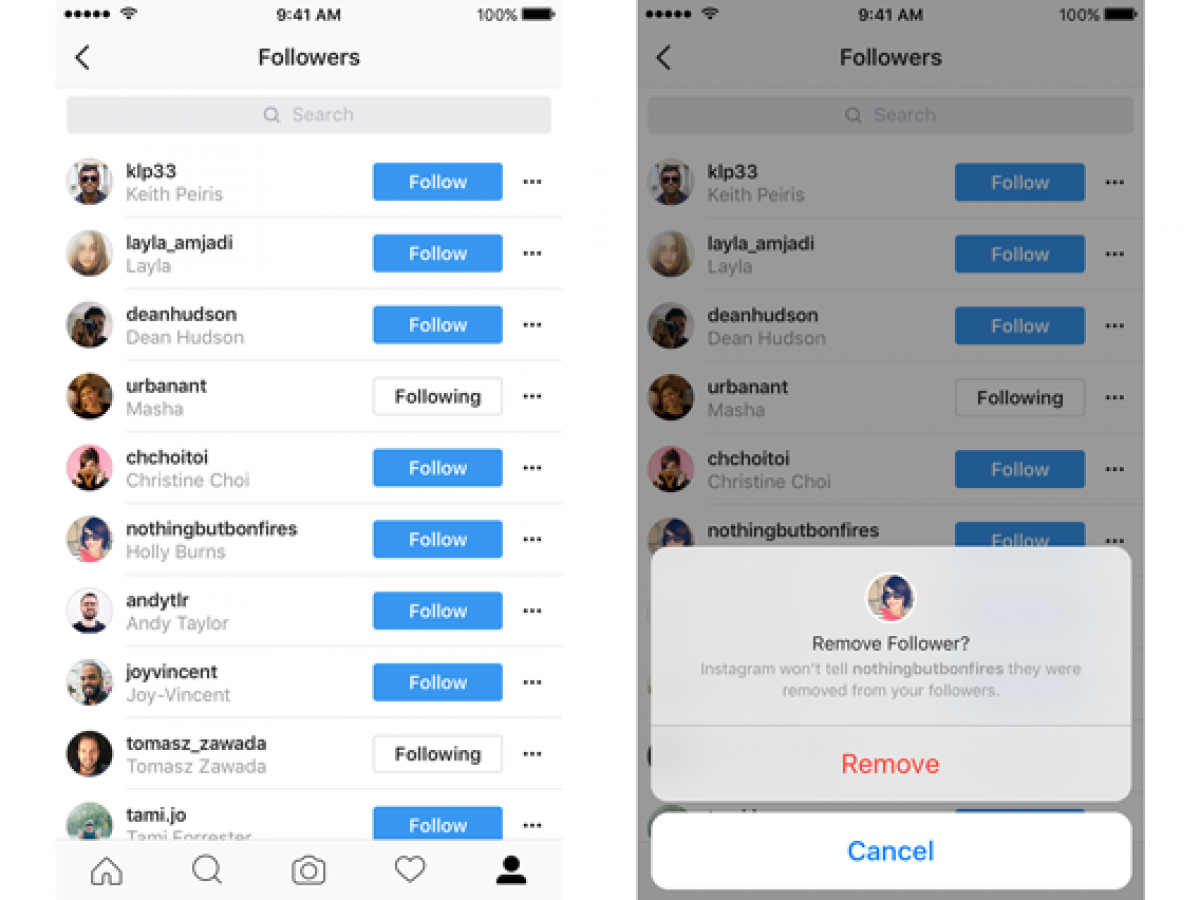 Photo: Courtesy Instagram.
It will take more than a few weeks to see how these changes impact your feed, but the hope is that they will foster a space that feels safer, more supportive, and more open than ever before. And while all are important, it's the option to turn off comments that, come 2017, I hope to see adopted across social networks.
For now, cheers to you, Instagram.
Click HERE to read more from Refinery29.



Loading ...