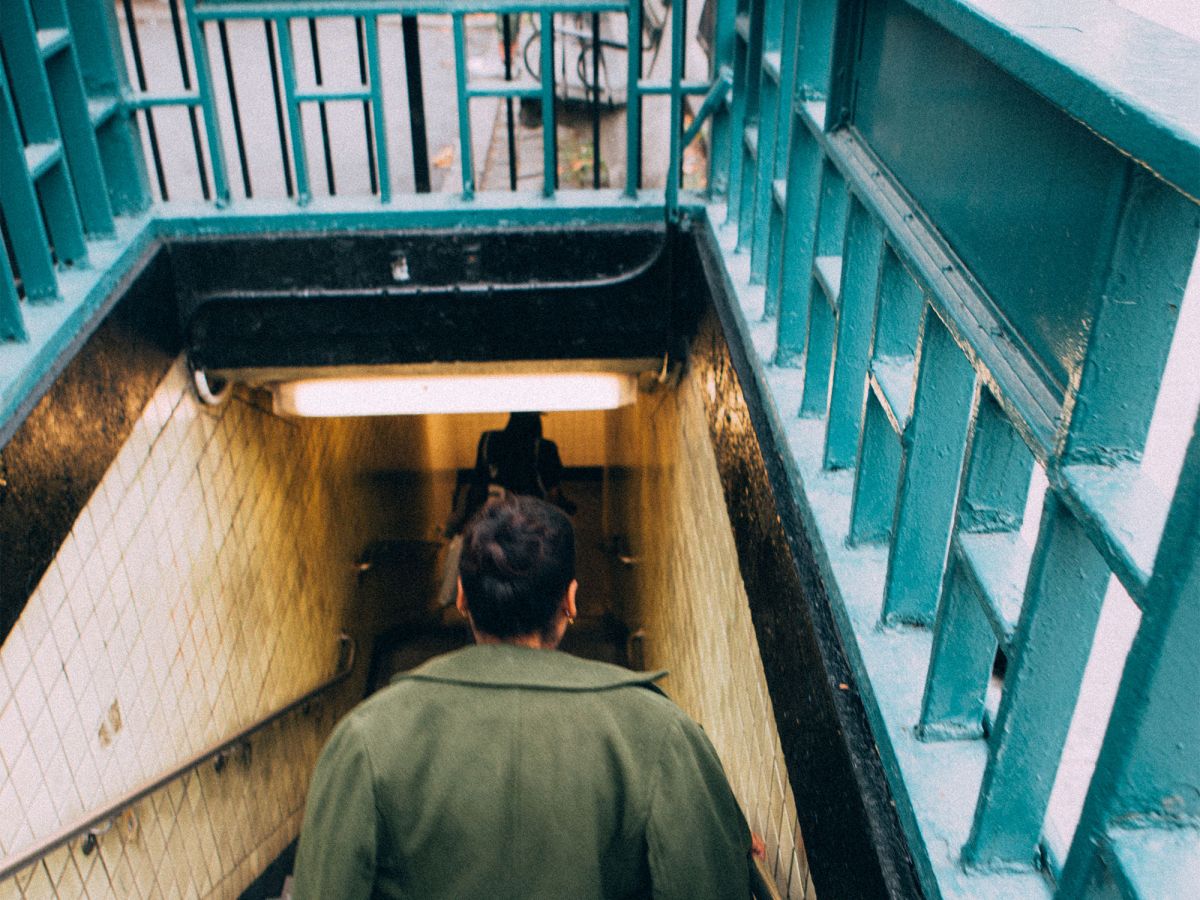 NYC commuters, rejoice: Subway cards will soon be a thing of the past, because Apple Pay is coming to the MTA. Starting this Friday, May 31, you can use your iPhone and Apple Watch at 16 stations on the 4/5/6 line between Grand Central-42 Street and Atlantic Av-Barclays Center as well as on all Staten Island buses instead of your MetroCard. Which means you don't have to whip out your wallet next time you hop on the train — it's as simple as a flick of the wrist (or phone).
Here's how it works: Make sure your phone and Apple Watch are updated with the latest software — iOS 12.3 on the iPhone and watchOS 5.2.1 on Apple Watch. Then, go to Settings> Wallet & Apple Pay> Express Transit Card on your phone to select a credit or debit card as your transit payment default, and authenticate it with Face ID or Touch ID. (This works with iPhone SE, iPhone 6s, or iPhone 6s Plus and any model thereafter, and Apple Watch Series 1 and 2 or later.)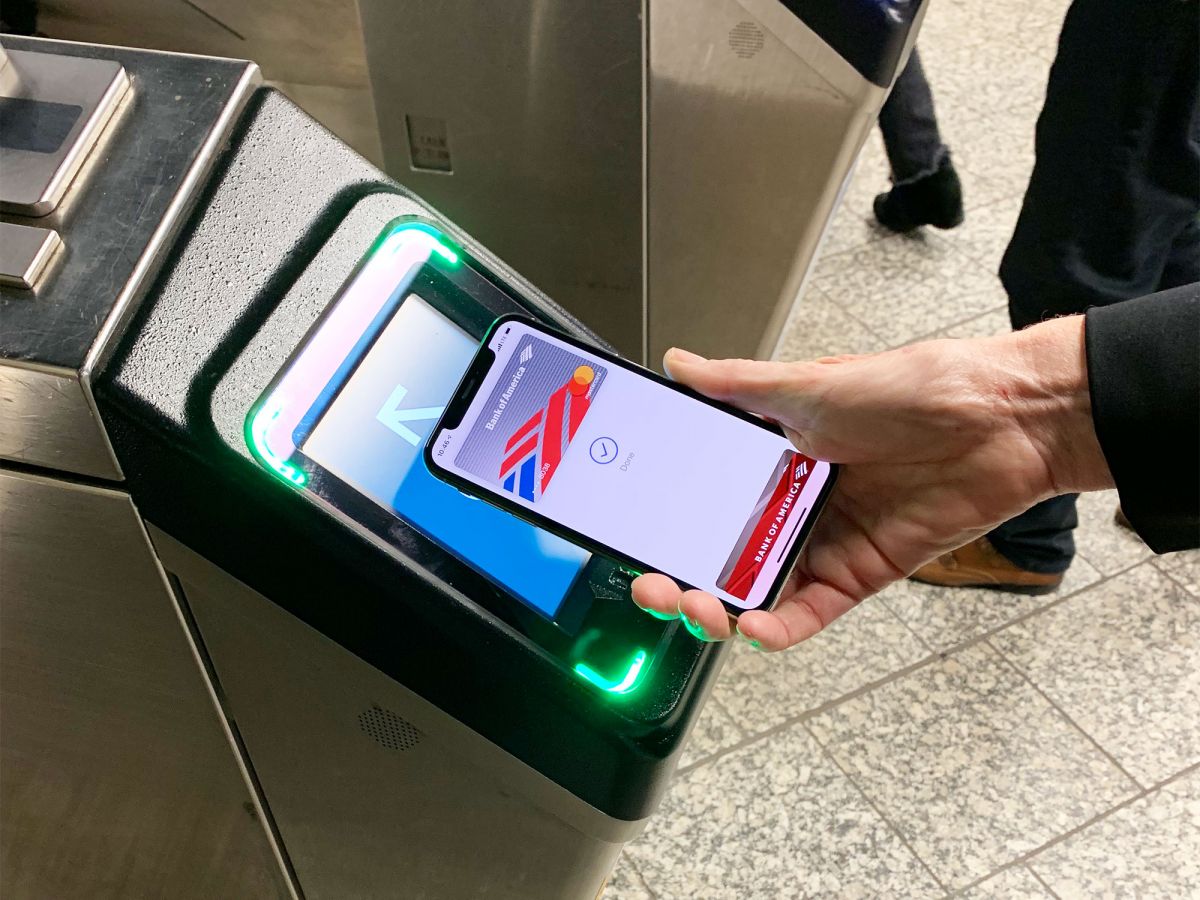 Once you've set this up, instead of swiping at the turnstile, all you have to do is hold your phone or Apple Watch near the reader at the subway entrance (you don't even need to unlock your device), and it will engage your Apple Pay card and automatically charge it for the price of a single ride. It's important to note that as of yet this integration only works for single rides, so for those of us who buy monthly or weekly unlimited transit packages, we'll have to stick to the old-fashioned MetroCard for now. But the MTA has said it plans to roll out this contactless system citywide by late 2020, at which point we'll get more fare options.
This rollout is the first step of One Metro New York — also known as OMNY — New York City's forthcoming fare payment system of contactless cards and mobile and wearable devices, which will also include Google Pay. But cash will always be a payment option for MTA access, according to the OMNY website.
Apple Pay is already available to use in the Portland-Vancouver region via Hop Fastpass in Apple Wallet, where riders can use day or month passes, or Apple Pay Express Transit for single rides.
Click HERE to read more from Refinery29


Loading ...