This article was last updated on April 16, 2022
Canada:

Oye! Times readers Get FREE $30 to spend on Amazon, Walmart…
USA:

Oye! Times readers Get FREE $30 to spend on Amazon, Walmart…

$499 Microsoft Surface RT sold out – RT ARM chip means only Office RT and new Windows 8 apps will work
The $499 base Surface RT is now back-ordered for three weeks in the United States.
The $599 and $699 models are still available by October 26th, 2012.
In the excitement of a product launch, it's easy to overlook that the new Microsoft Surface RT does not run your favourite Windows 7 applications.
It does run the new Office 2013, minus Outlook. There are non-commercial use restrictions on the Office 2013 license.
In Canada, all three models are shipping October 26th and delivered by October 30th.
ARM Processor makes the difference
The Surface RT is built on an NVIDIA T30 ARM microprocessor. Only applications that were developed for the Surface RT will work.
The Apple iPad has the same limitation. iPad apps are not the same programs that run on an iMac.
Users who want a tablet or Surface to run their Windows 7 programs should wait for the Surface Pro which is expected to ship in early 2013.
The retail price for the Surface Pro or similar tablets from Acer, Toshiba, Sony, HP and Dell will be several hundred dollars more than the $499 for the base Surface RT.
The Surface Pro will use either the Intel Atom or i3/i5 series processors, the same chips used in netbooks, laptops and desktops.
Applications compiled for ARM chips like the T30 in the Surface RT use less memory space and battery power.
Applications that run on Windows 7 will also need more memory than the 64 GB maximum memory of the Surface RT. And they will be power hogs.
What you get with Surface RT
The Surface RT comes with Mail, Music, Video, Internet Explore 10, File Manager, Excel, Word, One Note, PowerPoint, Messaging, some games, and Bing.
And all those apps are wonderfully displayed on the desktop with Live Tiles, something Apple does not have.
There are also free news and weather apps available on the Microsoft Store.
In the pre-release cycle almost everything on the Microsoft Store was free. That won't last.
For many people, there are enough. Others will wish for favourite games that are not there yet.
Personally, I prefer to browse Twitter, Facebook, and most sites using the Safari browser on an iPad. Most sites websites automatically adjust for tablet screens.
I expect that Internet Explorer 10 will be popular on the Surface RT. IT 10 is a better browser than Safari. Using Explorer gives you flexibility, multi-tasking and you are not restricted by the app developer's world view.
Office 2013 restricted license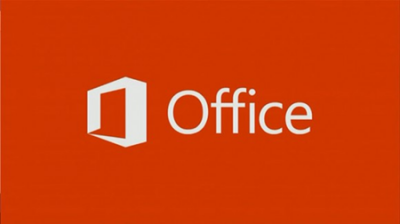 Microsoft has a little surprise for Surface RT owners who want to use their tablets for work. You need to purchase another Office license.
The Office Home & Student 2013 RT on the Surface is restricted to non-commercial use and not for commercial, nonprofit, or revenue-generating activities.
If you want to use the Surface RT for those activities, you need to buy a separate license. That could be one of the new 5-device licenses for Office 365, a perpetual Office 2013 license or a commercial Office volume license.
It's a slap in the face for Surface RT owners but that's Microsoft. Office is a cash cow for them and they don't give it away.
Practically speaking, most Office licenses allow use on a desktop and one or more portable devices.
While some consumers may try to avoid the license restriction, businesses have learned to play the software license game by the rules and will pony up for the appropriate license fees.
Half a billion apps
Microsoft has a few thousand applications that are compatible with the Surface RT but many of the applications people expect are just not there in the Microsoft Stores for the Surface RT.
When Apple launched the iPad it had iPhone apps and the few it built itself. Over the years developers have added more than 500,000 iPad apps to suit almost every purpose.
Early purchasers of the Surface RT will have to wait until developers do the same thing for the Surface.
By Stephen Pate, NJN Network
You can publish this article on your website as long as you provide a link back to this page.