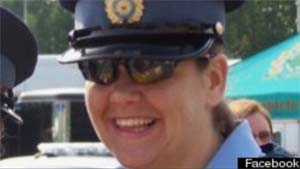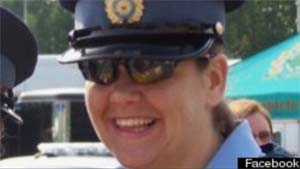 The parents of the suspect who fired a border officer and then took his own life on Tuesday reportedly received a disturbing message before the incident. 32-years-old Andrew Michael Crews shot the patrol officer, Lori Bowcock, at the Peace Arch border crossing south of Vancouver.

Crew allegedly spoke to his mother a few weeks before the incident, informing her that he plans to visit Nevada. Later on Tuesday morning, a tattoo artist from Seattle texted his mother and according to Cew's stepfather, Daniel Lupinek, the message said "that he loved her, but there was a little message that said, 'I'm sorry."'

Cew's mother and stepfather both searched for him throughout Tuesday, Lupinek mentioned that "her first thought was that he was in trouble with the law." They both later learned about the news on the internet, and then Wednesday, they were visited and questioned by U.S. Homeland Security officials. Lupinek explained that the main concern of gunman's mother was for her son's soul and the recovery of his victim, Lori Bowcock. He stated that "[Crews' mother] was deeply concerned about her and her health – that she was very sorry that she was even involved with it."

Doctors have hoped that Bowcock will make a full recovery. The third busiest border crossing between Canada and U.S., The Peace Arch, was opened for only southbound traffic on Wednesday afternoon after being shut down for more than 26 hours following the shooting. Northbound traffic is scheduled to reopen at 8 a.m. PT Thursday.