This article was last updated on April 16, 2022
Canada:

Oye! Times readers Get FREE $30 to spend on Amazon, Walmart…
USA:

Oye! Times readers Get FREE $30 to spend on Amazon, Walmart…First copies of rebirth of Windows will be available 12:01 AM Friday October 26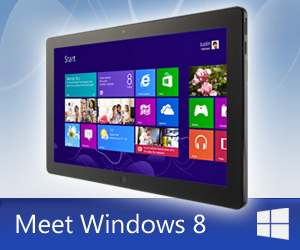 Steve Ballmer, CEO of Microsoft Corp., today announced the global availability of its popular Windows operating system, Windows 8.
Beginning Friday, Oct. 26, consumers and businesses worldwide will be able to experience Windows 8, including a beautiful new user interface and a range of applications with the grand opening of the Windows Store.
"We have re-imagined Windows and the result is a stunning lineup of new PCs," said Ballmer in New York City for the world-wide launch. "Windows 8 brings together the best of the PC and the tablet. It works perfect for work and play and it is alive with your world. Every one of our customers will find a PC that they will absolutely love."
Where to find Windows 8 online

– $39.99 Windows 8 Pro online upgrade

– $14.99 Windows 8 online upgrade for PCs after June 2, 2012
As might be expected, there is some resistance to the new Windows 8 look from the media but most users quickly take to it.
Since it is multi-touch like a tablet or smartphone, a touch monitor and touch-pad make the experience ideal.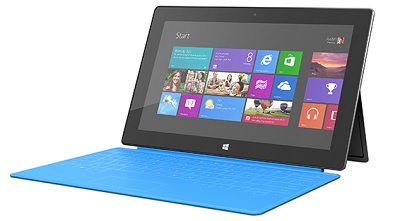 More than 1,000 certified PCs and tablets, including Microsoft Surface, will be available for the launch of Windows 8 — making it the best lineup of PCs ever across the Windows 8 and Windows RT ecosystem, according to Microsoft.
There is a pent-up demand as consumers in large numbers held off their purchases from June onward in anticipation of Windows 8.
While many of these computers are certified for Windows 8, users should make sure the monitor or attached screen is certified for Windows 8 5-point touch.
The Surface RT with Windows 8 has been a run-away success for Microsoft. Within two days of taking pre-orders the Surface RT was sold-out North America, Germany, France and the UK.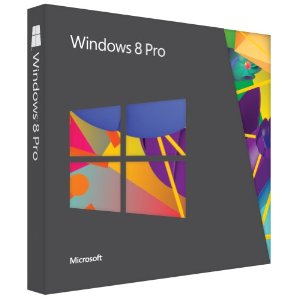 Windows 8 will be available for download to upgrade existing Windows XP, Vista and 7 PCs in more than 140 countries and 37 languages at http://www.windows.com/buy beginning at 12:01 a.m. local time and at retail locations around the world.
At retail, Windows 8 will be available in two primary versions — Windows 8 and Windows 8 Pro — as well as Windows 8 Enterprise for large organizations.
Launching at the same time is a new member of the Windows family — Windows RT — designed for ARM-based tablets and available pre-installed on new devices.
Windows RT comes with a non-commercial license to Microsoft Office 2013 Home and Student.
Windows RT is designed exclusively for apps in the new Windows Store and does not run Windows applications built for the Intel platform.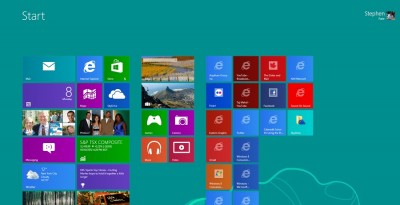 Windows 8 features the new fast and fluid Start screen that gives people one-click access to the apps and content they care most about. It also features an entirely new Internet Explorer 10 that is perfect for touch, and built-in cloud capabilities with SkyDrive.
If you want to find Windows 8, it will be everywhere starting October 26th.
Windows 8 can be purchased in many ways from the world's leading retailers, including Amazon.com, Best Buy and Staples in the U.S., Future Shop and Staples in Canada.
Consumers can go to http://www.windows.com/shop to learn about the large array of Windows 8 devices available and find the one that best fits their needs.
More information on the great offers around the world is available at http://www.blogs.windows.com.
In addition to the range of new Windows-based devices available, consumers can also upgrade their existing PCs. Through the end of January, consumers currently running PCs with Windows XP, Windows Vista or Windows 7 are qualified to download an upgrade to Windows 8 Pro for an estimated retail price of US$39.99. The upgrade is available online at http://www.windows.com/buy
And eligible Windows 7 PCs purchased between June 2, 2012, and Jan. 31, 2013, in more than 140 markets can download an upgrade to Windows 8 Pro for an estimated retail price of US$14.99 with the Windows Upgrade Offer, available at http://www.windowsupgradeoffer.com.

| Until October 27th | $30 Amazon credit | (US only) |
| --- | --- | --- |
| Until October 27th | $30 Amazon credit | (US only) |
| | | |
| Amazon.ca – Canada | | |
| | | |
You can publish this article on your website as long as you provide a link back to this page.