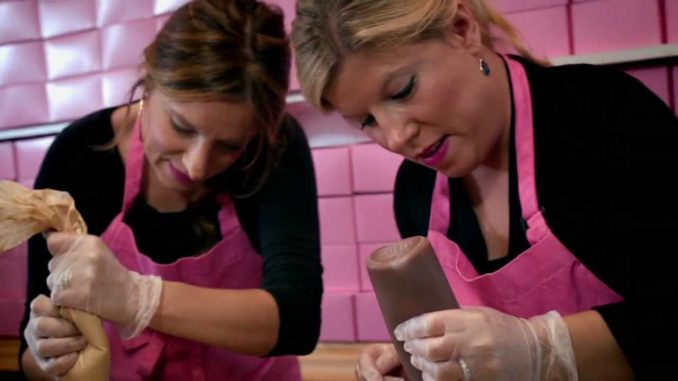 Popular DC Cupcake girls and TV personalities promote Windows Phone creativity and personalization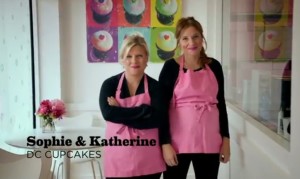 Katherine Kallinis and Sophie Kallinis LaMontagne of Washington DC are popular reality TV stars and they switched to Microsoft Phone 8.
For the busy cupcake bakers, the Windows phone allows them to stay connected and respond to creative inspiration.
Microsoft is highlighting personalization features of the new Windows Phone 8 series in celebrity ads.
"We love to be inspired by the seasons," said Catherine Kallinis as she takes a picture of fall colors. Next they are decorating cupcakes with maple leaves.
Of course, all smartphones take pictures but the Windows Phone is a more creative device. The girls have customized their phones in pink, the signature color for DC Cupcakes.
With
Windows Phone Room
, Catherine and Sophie can put each other on the front screen of their phones.
The sisters who grew up in Toronto, Ontario learned to bake from their Greek grandmother. Based on their love of cupcakes they started
Georgetown Cupcake
in 2007 in a little store in Washington on Potomac Street.
They quickly expanded based on popular demand to the a corner store on M Street in Washington's Georgetown district. They sell 10,000 cupcakes every day from the store.
In 2000 TLC taped a 6-part series called DC Cupcakes which premiered on June 16, 2010. The show became so popular the sisters expanded the business with stores in New York, Los Angeles, Bethesda, Maryland and Boston.
DC Cupcakes is in its third season with 47 episodes and no end in sight.
Catherine and Sophie Kallinis were born in Hamilton, Ontario.