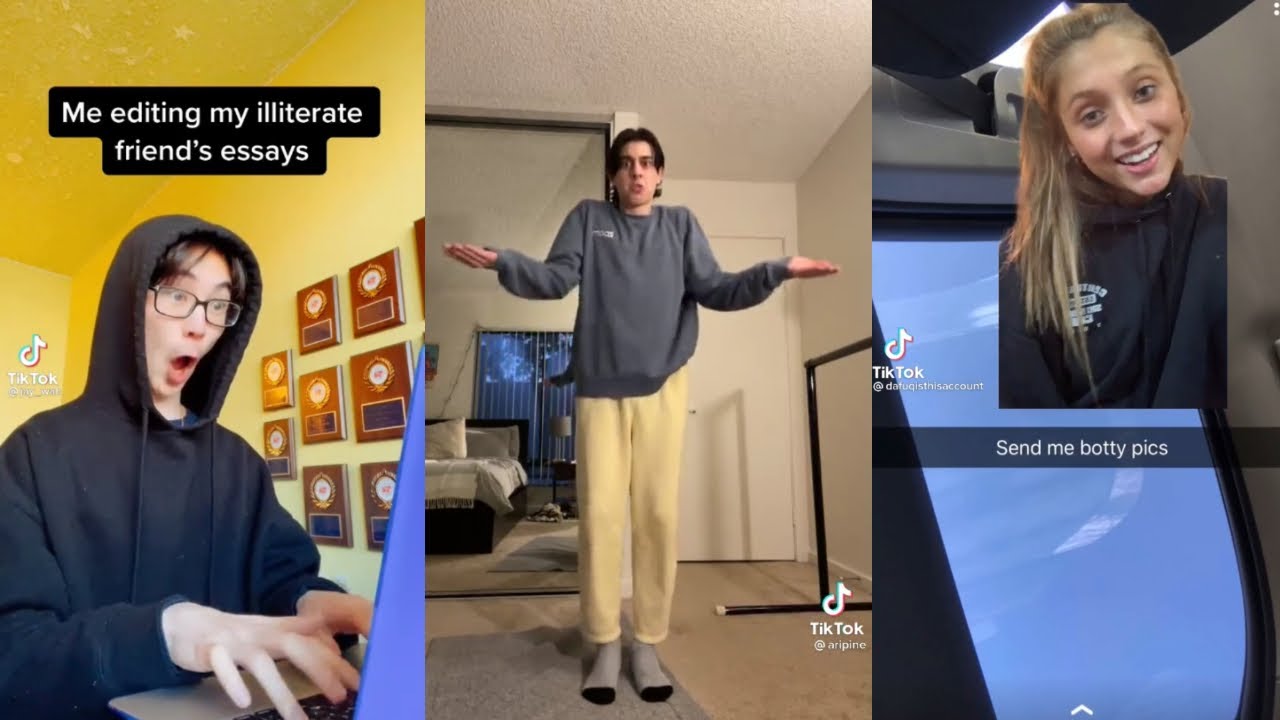 This article was last updated on April 16, 2022
Canada:

Oye! Times readers Get FREE $30 to spend on Amazon, Walmart…
USA:

Oye! Times readers Get FREE $30 to spend on Amazon, Walmart…

Many TikTok features are built for short-term virality, but the popular text-to-speech effect has been going strong since its rollout in December. But now, users are furious that the calming, Siri-like voice that nursed us through the first half of 2021 has been replaced by a new, much more upbeat alternative — which has already been likened to the voice of a Barbie doll or a Karen. Many have complained that the updated effect makes their TikToks sound like Grammarly ads.
"What is this? Who is this?" one user, @fymlili, wrote on Monday. "There's an impostor." Some have started playing around with the Karen voice, making her say things like "peoplepeoplepeople," "Deez nuts," and, yes, "Writing's not that easy, but Grammarly can help."
Soon after, in a new wave of memes, TikTokers started using the site Uberduck.ai to create audio voiced by Eminem, Ben Shapiro, and My Little Pony characters — some of which they say they'd prefer over the new voice actor. "Wait, what happened to the text-to-speech lady? Why does mine sound like Marshall Mathers?" joked user @fatjadewest. "How do I fix it?"
I DEMAND AN EXPLANATION #texttospeech #fyp #foryou #foryoupahe #update #ConjuringHorror #sad #tiktok #siri #trend #help
♬ Castaways – The Backyardigans
The text-to-speech feature, which users can add to their videos by holding down the text box, was originally implemented to improve accessibility. But it quickly became utilized in many different contexts and memes. Some users forced the voice actor to "say" strange or rude phrases, and others just enjoyed adding a robotic, monotone narration over their content.
Despite the recent controversy over the Karenification of the voice, there's actually an important legal reason the original, beloved voice is gone: As it turns out, the very real person behind the feature never gave TikTok permission to use her audio.
In a lawsuit filed on May 6, voice actor Bev Standing claimed that TikTok's audio is pieced together from thousands of clips she recorded a few years ago for a group called the Chinese Institute of Acoustics. Now, Standing is suing the company for the "emotional distress of having her likeness exploited without consent," "loss of the ability to control the dissemination of her likeness," and "loss of the ability to control the association of her likeness," reported The Telegraph.
According to Standing's lawsuit, the Institute of Acoustics was supposed to use her audio footage for Chinese translations. She said that she never allowed TikTok, or anyone else, to use her voice for this purpose. "My voice is my product. It's my business," Standing told BBC News earlier this month. "You can't just use it and not reimburse me for what I do. If you want to use someone's voice, pay for it."
Standing first realized TikTok was using her voice around the same time the feature launched late last year. She told Insider that her friends and family started sending her TikToks that used the text-to-speech effect, prompting her to join the app and confirm that, yes, her voice was the Siri-esque sound they were hearing. She claimed in the suit that users had made her voice read sentences, phrases, and words that she would never say in real life, including "foul and offensive language."
Now, she worries her notoriety as the unofficial, resident voice of TikTok could negatively impact her work as a voice actor. "When I realized you could get me to say anything you want… that's when I kind of got upset," Standing told BBC News. "Clients may stop hiring me because they recognize that voice."
TikTok hasn't publicly responded to the lawsuit, quietly rolling out the new version of the effect on Monday. (Refinery29 has reached out to TikTok for comment.) Some users who haven't yet updated their phone still have access to Standing's voice. "My biggest flex is that I still have this monotone, soulless voice," wrote @notyourbubbe. "I'm afraid to update the app."
While users may joke that they hate (hate) the new, chipper replacement voice, the original TikTok text-to-speech voice did belong to a real person — one who, evidently, never consented to saying "peoplepeoplepeople" for hundreds of thousands of viewers, and has every right to be upset. Still, the outrage is a testament to how much the masses loved Standing's voice over the new, unknown Karen.
Click HERE to get the BEST Discounts.

You can publish this article on your website as long as you provide a link back to this page.
You can publish this article on your website as long as you provide a link back to this page.