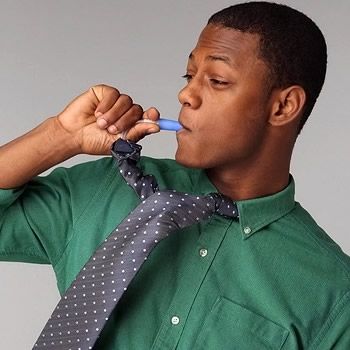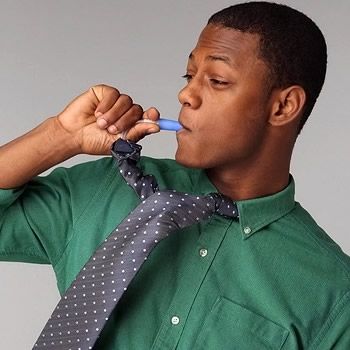 It happens quite a lot that you are sitting in your office and thirst start creeping up on you and you wish that you have a fridge besides you right now and you can enjoy beverage of your choice. Is it also happens with you? Can you think of quenching your thirst when you are in hurry to get your next meeting and don't have time to grab a drink? Perhaps it was not possible before invention of a unique gadget that is known as
Flask Tie
that hides drinks of your choice in your neckwear. This new gadget is a tie and the world's most covert flask ostensibly designed for your office hydration needs. You will be unnoticed and drink will be hidden inside your patented flask tie which is generally a drinks holder tie. It is designed in such a way that drink will be hidden in your tie and you can quench your thirst whenever you want. It is really beneficial for those who are addicted to alcohol but unfortunately they are not allowed to drink alcohol during office hours. Now they can drink beverage of their choice secretly. You will definitely love to wear this tie.
Flask Tie is designed to hold to hold your favorite drink inside your tie. Simply fill the broad end of neck tie with your favorite drink and when you want a sneaky drink you just take out the slim end and suck from the nozzle inside the bottom. This apparatus is very simple to use. It allows you to drink easily with a simply bite and sip procedure. You don't need to do effort for quenching your thirst. Each tie comes equipped with a tie bladder that is slim and detachable. Tie bladder is slotted inside the broad end of tie. Tie bladder holds approximately six fluid ounces for your drink pleasure. This apparatus also has a Tai bite valve mouthpiece that is located at the end of back slip. In order to eliminate the chances of spills this drinking spout uses a self sealing valve. The valve self seals after each drink to eliminate annoying drops and embarrassing stains on your shirt. The drinking components are made of plastic with an actual tie that is constructed from cotton and polyester.
flask tie is available now for 30 dollars.
Click
HERE
to read more from
Fashion Central.