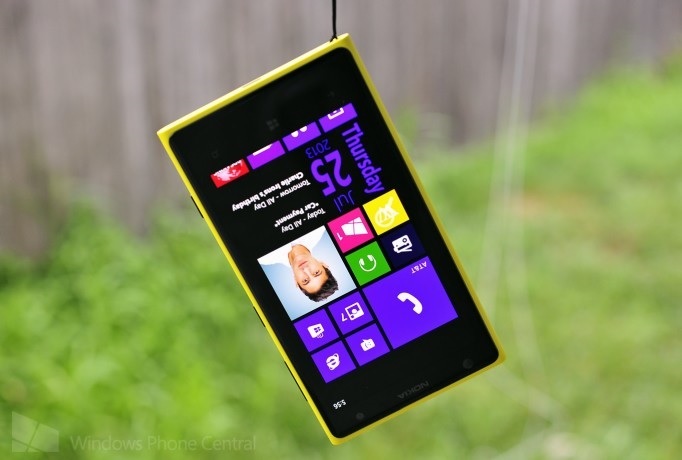 Nokia Lumia 1020 free at Microsoft Stores on site only
The hottest smartphone with a 41 MP camera is free with a 2-year AT&T contract
This special deal on the much desired Nokia Lumia 920 was found on a chat site but Nokia have confirmed it by sharing it on LinkedIn. The chat message is repeated below.
The Nokia Lumia 1020 is the top smartphone on the market. The camera quality alone makes it worth having. The Lumia 1020 is being compared with DSLR's by professional photographers because it's that quality and has total picture control.
You know how your iPhone, Android or Windows Phone pictures are OK for sharing. The Lumia takes professional grade pictures with the ability to upload them by 4G for the 5MB size and Wi-Fi for the 42 MB size. The camera stores two copies of every picture.
Behind the scenes of Red Bull "Art of Motion"
You have to go to the store to get the deal and I'd check ahead since not all stores have inventory. While you're there, get me one. Poor me, I live in Canada where we don't have AT&T or Microsoft Stores.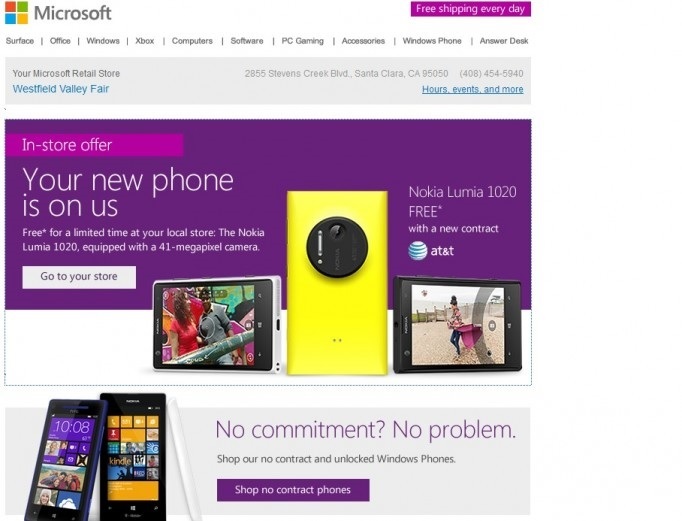 Nokia Lumia 1020 behind the scenes with Katy Perry
Slick Deals post
New Nokia Lumia 1020 – Free (With 2-Year AT&T Contract & Data Plan) At Microsoft Store B&M
Just got the email for this offer. It's an in-store offer only. For those who may not already know, this is a Windows Phone 8 device. Here's the fine print:
*Valid 10/11/2013 until 11/3/2013, or while supplies last. Available in Microsoft select retail stores in US (not including Puerto Rico). Customers must purchase new Nokia Lumia 1020 with a qualifying new or renewal contract or upgrade (2 years) to qualify for offer. Some exclusions apply. Limited quantities and colors available. Not valid on prior orders or purchases; cannot be transferred or otherwise redeemed for cash or gift cards. Combinable with Trade In offer. Limit 5 per customer. Taxes may apply. Void where prohibited or restricted by law.
Here's the LINK [wpcentral.com] to an image of the email that someone had posted on wpcentral (thanks, dkp23).
NOTE: It appears that not all Microsoft retail locations are participating. So I'd suggest that you call your local store before you make the trip there.