Popular Vine app now on your Nokia Windows 8 Phone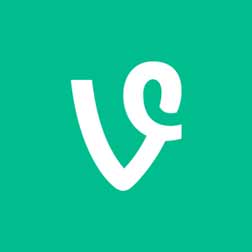 Vine is a fun way to see and share life in motion.
You can create short, beautiful, looping videos in a simple and fun way for your friends and family to see.
The Vine app is extremely popular and competitive. The creativity of Vine videos is awesome.
Ironically, if you wanted to try out for a free Surface #Remix Project, you applied with a Vine video which Windows Phone users got 12 days too late for the contest. Heads up – the contest is extended for 6 more days.
• Free, unlimited uploads
• Instantly post videos on Vine, then share to Twitter and Facebook!
• Find, follow, and interact with people close to you
• Explore trending posts, featured hashtags and editor's picks
• Pin favorite Vine accounts and channels to your home screen
• Connect to Vine from within camera mode
• Pin the Vine camera to your home screen and launch with one tap
The Vine app doesn't show up in the Windows Phone Store. Follow this link and it will install on your phone.
Have fun experimenting with Vine.