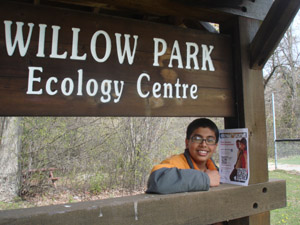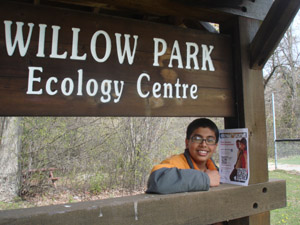 Apple Inc. has quoted – Here's to the crazy ones. The misfits. The rebels. The troublemakers. The round pegs in the square holes. The ones who see things differently. They're not fond of rules. And they have no respect for the status quo. You can quote them, disagree with them, glorify or vilify them. About the only thing you can't do is ignore them. Because they change things. They push the human race forward. While some may see them as the crazy ones, we see genius. Because the people who are crazy enough to think they can change the world, are the ones who do.
Following with the above quote I would like to answer how do youth feel they can change the world. The answer is that youth can change the world by inspiring others to follow there very own footsteps of doing it. Changing the world differs from just going out there and trying or the other way of actually getting results. To get results you need more than just one outgoing/inspirational person but more like a herd of youth to actually make a change in this world. This means that spreading the word about the cause you are trying to get forward as well as getting society to play a big role in it. Personally, from past experiences of mine to try to get people to listen to me about my ideas got somewhat discouraging for me because of the fact that I tried very hard but at the end of the day didn't quite reach the peak of my goal which was to make a change in the age barriers of volunteering. But with some vigorous effort I reached my goal of beating those barriers in more than one occasion when volunteering. This is my personal as well as factual belief of how youth can feel about changing the world one step at a time.
Going forward to answer my second question of what youth envision for the future. I would predict that youth envision a healthy and non-hostile as well as youth friendly environment to live in which is not shown in many places where youth like to "hang out." By this I suggest that many business owners across the Greater Toronto Area (GTA) believe that teenagers do not deserve much respect because of the belief that youth are going to illegally steal some object from their store. This is just an example from the many scenes where adults neglect upon youth that they are always suspected of crimes they have not committed. In my home town of Halton Hills, we are currently trying to bring up a Youth-Friendly Business Initiative which, us youth are really taking a liking towards because of all the awareness that has been brought up through media sources. I think that this is a great way to help change my community into Youth-Friendly Town where youth can casually go into a convenience store and not be suspiciously eyed upon by the cashier behind the desk. This is only one of a million ways where youth are bringing awareness to the society to help Change The World!
As my final note, be ready and be on board to Change The World because we are about to take off!
P.S. – Change The World! Campaign is starting on April 15th to May 6th, 2012.