Illustrated by Elliot Salazar.
Vacations are supposed to be about relaxing, but even experienced travelers know that planning a trip also comes with its own set of stresses. From figuring out how you're going to pay for it (so many costs!), to fitting everything into your carry-on (because, checked-bag fees…), to simply trying to get your bearings a new place, it's easy to get overwhelmed.
But, luckily, it doesn't have to be so hard. We talked with four professional travelers who shared their insider tricks for making travel easier. Ahead, find out about the hack that got a blogger two first-class tickets to Abu Dhabi for less than $100, pick up tips for getting perks like free Champagne, and learn how to make your trip a lot more comfortable, from beginning to end. Bon voyage!
Pick The Best Time To Leave Town
We all know that booking your vacation as early as possible is the smart thing to do, but exactly how far ahead do you need to be to get the best prices? According to a 2017 travel trends report released by Adobe Digital Insights, that sweet spot for booking domestic flights falls between 76 to 112 days ahead of the trip, and 125 days in advance for international travel. Flying on a Saturday will save you an average of 11% compared to taking off on Monday, so it's best to be strategic with your annual leave days.
There's a bit more leeway when it comes to reserving accommodation: You'll get the best hotel pricing approximately 33 days before your stay.
Pay Attention To Special Deals For Your Rewards Program
Often times, travel rewards programs give extra points for purchases made at certain restaurants or on specific days. If you're aware of those deals, you can really rack up the points, which travel blogger
Chris Guillebeau
says is the best long-term trick for getting cheap airfare and hotels. He and his friend have even started the tradition of a "
Dining Dash,
" where they visit 12 restaurants in one day, all in pursuit of miles and points. "For us, it was a fun adventure," he says. "We did benefit, though, from the 3x bonus that the
Chase Sapphire card
has on the first Friday of every month." Through his credit card rewards, Chris has been able to travel on the
very
cheap. "Last year, I took a friend to Abu Dhabi from LAX in first class," he said. "This flight would have cost no less than $11,000
per person
were we to pay for it [outright] — but with miles earned through credit card bonuses, it was just a few hours of work and less than $100 in taxes."
Set Up Flight Alerts
Another good trick for saving money is to set up flight alerts a few months before your departure date, suggests Clint Johnston, owner of the travel tips blog TripHackr. "They're free to set up on sites like Kayak, and they'll notify you by email when the fare drops to the price you set," he explains. "If you're flying internationally, plan to book your flight six to eight weeks before the departure date." Clint also says that being flexible with your dates and destination (if you can be) is the number one way to get a good deal. "Flying into nearby airports may save you a lot of money," he says. "For example, if you need to fly to LAX, also try Orange County, Long Beach, and Burbank."
Book Connecting Flights Separately To Save Money
Sometimes it takes just a little extra time to save hundreds of dollars, says Johnston. "For example, flights to Rome may be expensive, but flights to Paris are cheap. Book a roundtrip to Paris and a second roundtrip on a budget airline [from Paris] to Rome," he suggests. "Budget carriers are common in Europe and Southeast Asia and often offer incredibly low fares." It may sound like a hassle, but when you have a few hundred more bucks to spend once you arrive in your destination, you'll be glad you took the time to do the research.
Find The Perfect Seat
Turns out, there's an art to nabbing a good spot on an airplane, and Johnston has the secret to making it yours. "Check-in online and find the perfect seat before you get to the airport," he says. "Not all economy seats are the same, which is why I use sites like SeatGuru to find the best available seat. It will show you the perks or drawbacks from every seat and every plane, which helps you stay comfortable onboard." Extra legroom, anyone?
Learn To Love The Layover
"I may be weird, but I personally like airports," says Guillebeau. And, that's because he figured out that they can be an awesome place to spend a few hours — if you know what you're doing. He explains that it wasn't until he started travel hacking overseas that he discovered the truly noteworthy airport lounges. "Some of these lounges are destinations," he writes on his blog. His favorites include Lufthansa First Class Terminal in Frankfurt, the Virgin Atlantic Clubhouse in Heathrow, and the AmEx Centurion Lounge. Even if you don't have the exact, proper credentials, you may still be able to work your way in. For example, if you have any American Express credit card, you can pay $50 per visit to hang in the AmEx Centurion Lounge (it's free if you have the Platinum or Centurion Card). For long layovers, it's worth investigating the pay-per-visit airport lounges, since many offer free gourmet food and alcoholic beverages, high-speed Wi-Fi, and even complimentary massages. "If you can gain access to the right lounges, then you won't have a problem setting up shop for hours if necessary," Guillebeau says.
Embrace The Space Bag
The old-school way of saving space in your suitcase: rolling your clothes. The new-school way:
Space Bags
! "I cannot live without Space Bags," confesses Jessica Dante,
travel blogger
and editor-in-chief of
The Abroad Guide
. "The ones that are made for travel can be used without a vacuum and are super useful when packing thick sweaters and outerwear for cold weather destinations," she says. "They suck the air out of those thick pieces so that you can fit more in your bag."
Access Country-Restricted Content No Matter Where You Are
Sometimes the worst part about traveling internationally is having certain websites and videos blocked. But, there is a way to access them no matter where you are. Enter: the VPN — the virtual private network. "I use a VPN to access Pandora, Netflix, and other country-restricted content abroad," Johnston says. "Many services you pay for at home are blocked abroad, but VPNs will help you work around that. There are many free options, but paid options are often faster and more reliable." Looking for a good one? Try Private Internet Access. (And, no, it's not as sketchy as it sounds.)
Stream Media To Your Hotel TV
If you're in the mood to watch a movie but don't want to pay the hotel's exorbitant rental fee, you can save money by streaming from your phone or laptop but still get the larger-screen experience. "Instead of watching Netflix on my tiny phone, I can watch it on TV," says Jill Dressel, a corporate flight attendant. Her trick is making sure she always packs her HDMI cord. "You plug one end into your phone and one into the TV, then turn the TV to HDMI," she says. "It's that easy." You may need a special cable depending on your device, so be sure to confirm that you've got the right one before you depart.
Get A SIM Card When You Land
If you know that you'll need to use your phone (either for calls or data) while traveling abroad, consider picking up a new SIM card at your destination and using a pay-as-you-go plan, says Dante. "If you have an unlocked smartphone, it will be much cheaper than roaming," she says. "And, you can use data for Google Maps, Instagram, and more without worrying how high your phone bill will be once you get home."
Be Social To Earn Perks
You don't have to be a famous travel blogger to get all the perks. Dante says all you need is a social media account. "Before a trip, use Twitter to start a conversation with the hotel you'll be staying at, the operator of any tours that you plan on doing, and even the tourist board of your destination," she says. "Ask a question, talk about how excited you are for your trip, or just say hi — you'd be surprised what a little tweet could do." Upgrade or free Champagne, anyone?
Click HERE to read more from Refinery29.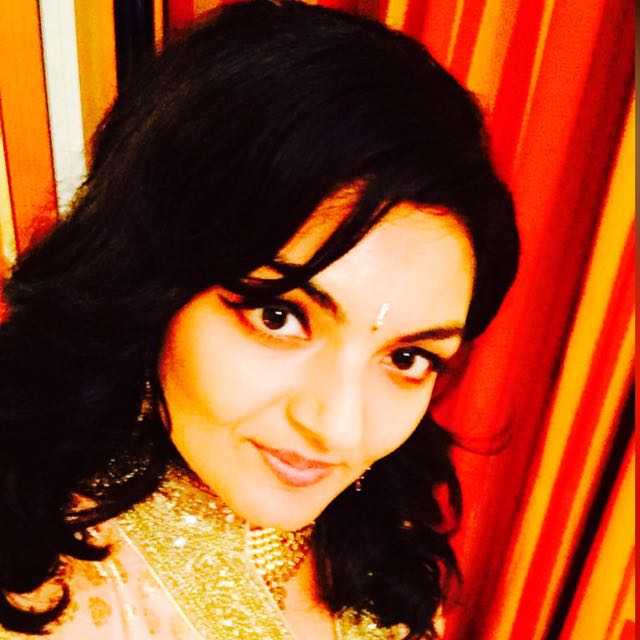 Vote for Shikha Dhingra For Mrs South Asia Canada 2017 by liking her Facebook page.


Loading ...