A couple of years back, I flew to Paris for the wedding of a dear friend. I spent untold amounts on plane tickets, staying in a little boutique hotel in the Marais, and all the obligatory gallivanting, eating, and drinking this type of trip inspires. We danced until 7 a.m. and watched the sun rise over the Seine. Emotionally, it was extremely worth it; financially, not so much. A freelancer at the time, I came home to a bright-red negative number in my bank account and immediately started hustling for gigs, any gigs.
Why am I telling this story? Because I've since learned that weddings — even ones where you have to fly to Paris — don't have to be a financial burden on the guest. There's an oft-cited survey from The Knot that found guests spending an average of $118 on a gift, $321 on travel, $322 on accommodations, and $81 on attire, with a grand total of over $800 spent per guest on each occasion. If you analyze these costs, you'll find many avoidable expenses.
The number-one overarching rule to remember is that you can say "no," says Meg Keene, founder of
A Practical Wedding
and author of two
wedding-planning books
.
"You can say no to stuff, and you don't have to give a reason. You can always artfully bow out — like say, 'I have to leave before brunch!'" Keene tells Refinery29. "Couples are feeling more and more pressure to do all of these things for their guests that they're trying to do as favors, but it can end up feeling like an obligation — like setting up a hotel block. None of these things are obligations. If you can't afford to stay at the W, you don't have to make an excuse."
With that said, read on for our tips for how to save money on the things you have said yes to, ahead.
Lodging
"Consider splitting a hotel room to save money," says Jessica Bishop, founder of The Budget Savvy Bride. Rooms with two double beds often end up being cheaper than a single king. Don't know anyone else going? There's no shame in asking the bride or groom to introduce you to other guests. Another great option to consider is booking an Airbnb and splitting the cost with a group. You'll also have a kitchen where you can make breakfast or lunch instead of going out for a pricey meal.
Prefer to fly solo or as part of a couple? Forget the hotel block (you really won't end up saving all that much) and look into HotelTonight, a life-saving app where hotels compete to fill unsold rooms at the last minute, and prices are on average 17% lower than on other travel-booking apps and websites. Booking an independent, boutique hotel through the app is actually often cheaper than going for a big chain.
Pro tip from Sam Shank, the app's founder and CEO: Take advantage of HT's "magic words." When typing in the city where you're going, you can also put in a keyword (luxe, hip, breakfast, pet, etc.) to unlock more hotel options.
Gifts
You can always split a bigger-ticket item with friends — or even with strangers, like
Zola
lets you do. "You may find that a gift from a couple's registry is available somewhere else for cheaper, but it is best to stick to the registry in those cases to avoid duplicated gifts," says Bishop. But that doesn't mean you can't take advantage of sales, discounts, or coupons, she points out. "No matter what you decide to purchase as a gift for the couple, don't forget to check for discount or promo codes online. Utilize sites like
RetailMeNot
or
Ebates
to get exclusive discounts or even earn cash back on your wedding gift purchases."
Remember that you do not have to get an expensive gift — throw all the old notions of "a wedding gift has to cost over $100" and "paying for your plate " out the window. "People did not invite you to their wedding because they're hoping to get a gift out of you; they invited you to their wedding because they want you to be at their wedding," says Keene. If you really can't afford a gift, make something by hand (if you're crafty) or write the couple a meaningful letter. "I still have really heartfelt notes from our friends who couldn't afford to give gifts," Keene says about her wedding.
Getting Dressed
You don' need to buy new clothes for every wedding you go to. Bishop suggests hitting up Rent the Runway for designer outfits, shoes, and accessories you can rent at a fraction of the cost. There's also Le Tote, Vow to Be Chic for bridesmaid dresses, Menguin for suits, and probably many more fashion-renting startups that are launching right as we speak — it's a big market!
Keene points out that Rent the Runway just rolled out an unlimited option; for $139 a month you can rent three pieces at a time and return them whenever. (P.S. There's a 20% off coupon code on the site right now.) This is great for social butterflies with multiple weddings on the Google Cal.
Travel
"Google Flights is great for comparing prices on travel at a glance, so you can choose the flight that works best for your budget," says Bishop. "It even allows you to set price alerts so you can get daily updates of the trends in pricing for your desired dates. Aim to purchase your tickets one to three months prior to your trip to get the best prices, as airlines tend to jack them up closer to the departure date."
You can also set up flight alerts on sites like AirFareWatchdog or SkyScanner; track prices for a while and then book your tickets when they go down. Also, don't forget to take advantage of credit card points, which you can redeem for flights and hotels. "Many airline credit cards offer miles bonuses for purchase minimums in the first few months of opening your account," says Bishop.
Travel: Be Flexible When Booking
This might cost you a few hours of sleep, but consider flying or taking the train at weird times for maximum savings. "Flying midweek is going to be more reasonable than over a weekend," says Bishop. Though make sure that you don't end up spending more on hotel costs because you've extended your stay.
Amtrak tickets are also way cheaper if you book ahead; you can save 25% or more off the lowest available fares if you book at least 14 days in advance. Plus, early-morning and late-night tickets are almost always less expensive.
Extra-Sneaky Bonus Tip: Milk The Wedding For All It's Worth
Okay, okay: Obviously, you're not attending a wedding to get free stuff. But with welcome bags, food, drinks, favors, and more, there does often end up being a lot of extra swag. The couple has put care into it — if it's actually useful, don't waste it.
"In our heads, we've come up with a really rigid set of etiquette and ideas for weddings — but the rules we have in our heads don't actually help anybody," says Keene. "There's no shame in being like, 'I'm just going to take a little food home.' Trust me, the couple paid for it; they don't want it to get thrown out. Take advantage of the actual wedding the couple paid for."
So, even if you're not hungry, pocket that $4 cupcake! It'll still be delicious for breakfast on Monday.
Click HERE to read more from Refinery29.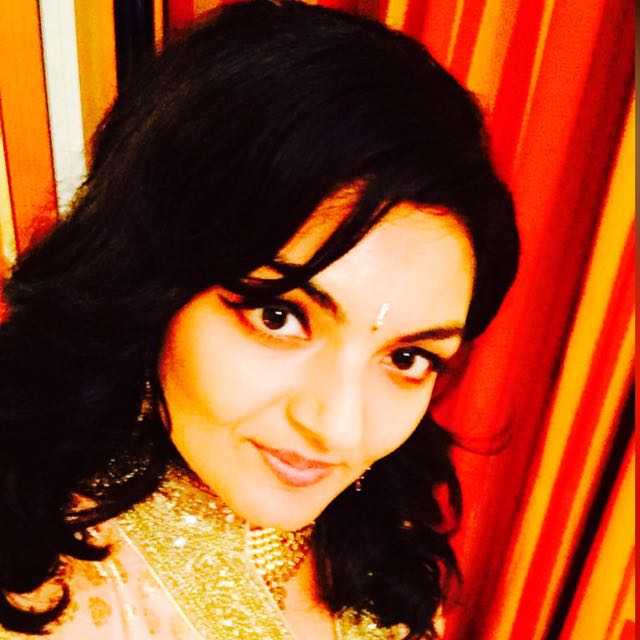 Vote for Shikha Dhingra For Mrs South Asia Canada 2017 by liking her Facebook page.


Loading ...