This article was last updated on April 16, 2022
Canada:

Oye! Times readers Get FREE $30 to spend on Amazon, Walmart…
USA:

Oye! Times readers Get FREE $30 to spend on Amazon, Walmart…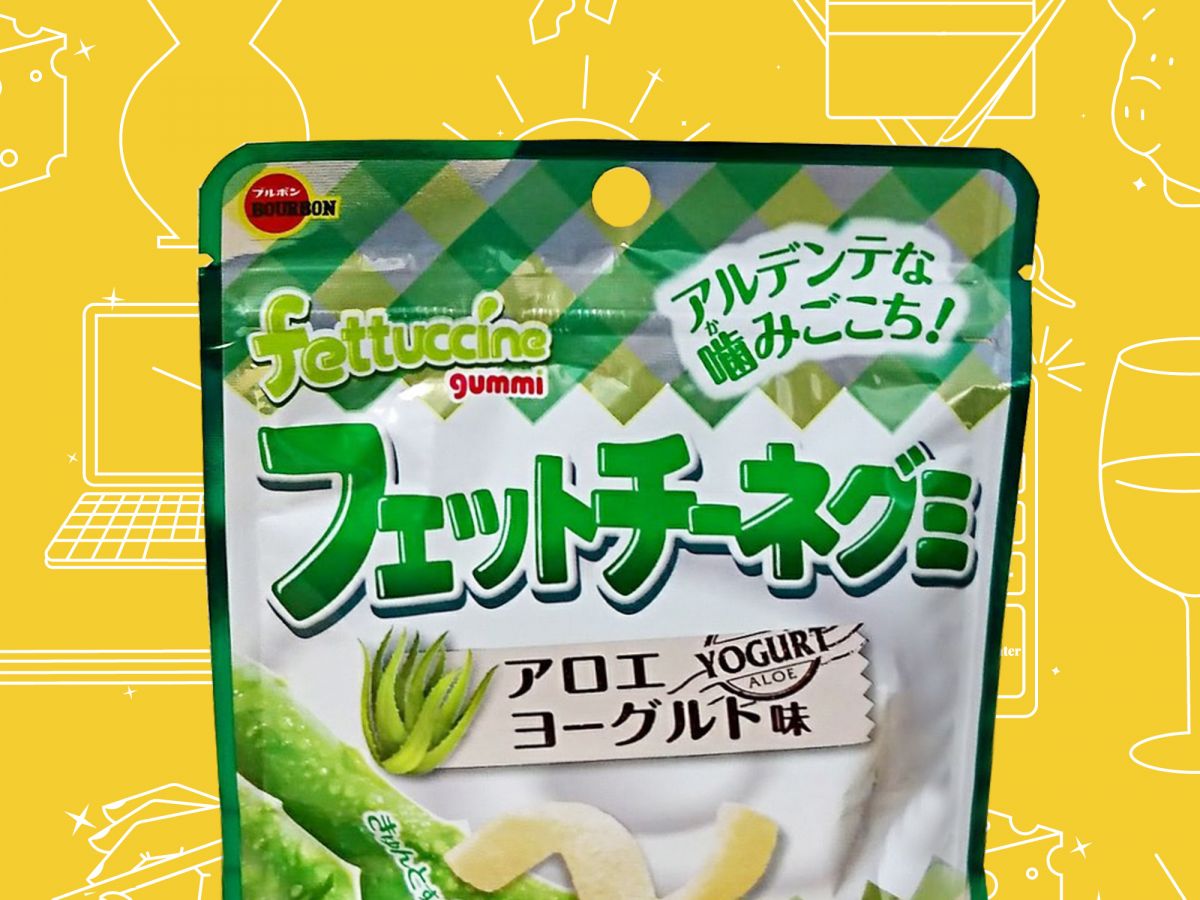 Welcome toMoney Diaries , where we're tackling what might be the last taboo facing modern working women: money. We're asking millennials how they spend their hard-earned money during a seven-day period — and we're tracking every last dollar.
Today: an assistant language teacher who makes $32,780 per year and spends some of her money this week on aloe yogurt-flavored gummy candies. Editor's note: All prices have been converted to U.S. dollars.
Occupation: Assistant Language Teacher
Industry: Education
Age: 25
Location: Niigata, Japan
Salary: $32,780.92
Paycheck Amount (Monthly): $2,731
Monthly Expenses
Rent: $370
Health Insurance: $123.53
Welfare Pension: $233.3o
Car Rental: $318.92 (includes insurance and regular maintenance)
Utilities: $54.98
Internet: $54.98
Phone Bill: $41
Netflix: $10.99
Spotify: $8.92
Monthly Lunch Bill: ~$40
Day One
6:24 a.m. — I wake up, panicked that my alarm didn't go off and I overslept. But I set it for 6:30 a.m., which is why it hasn't gone off yet. Good stuff.
7 a.m. — It takes me some time to roll out of bed. I brush my teeth, put my contacts in, moisturize, and pat on sunscreen. Then I fold up my duvet and futon padding, shove it into my closet, and fold up my futon and lean it against the wall. I put on my very best "I'm a serious teacher and an essential member of the office" outfit.
7:20 a.m. — I plunk down with a bowl of plain yogurt and tropical granola mix. This is my second week in a row of eating this breakfast, and it's gettin' old. Then I stumble out the door to take my 12-minute walk to work.
11 a.m. — After teaching a class and distributing lesson plans to my co-teachers, I finally get downtime at my desk to correct student work. I had my students write questions for me, since last week was my self-introduction lesson, and someone wrote: "Do you have a boyfriend?"
12:25 p.m. — I set up lunch trays for the students with the nutritionist and the groundskeeper. If there's anything that I'm proud of, it's gotta be my lunch set-up skills. It takes teamwork, coordination, and balance to get these 30-plus trays together, let me tell you.
12:40 p.m. — I grab a good-looking tray and take it to my desk to eat. (I get a monthly lunch bill for roughly $3 per lunch.) It's a slice of salmon baked in mayonnaise with seaweed stir-fry on the side, along with a bowl of rice and miso soup. I skip the milk. I don't know if it's age or the Japanese milk, but dairy and I have been having an ongoing feud lately.
4 p.m. — Out of work and off to the grocery store. I go in without a list and buy bread, bok choy, ham, potatoes, a discount steak, and baby crackers. $12.70
5:30 p.m. — Dinner is mashed potatoes and a few slices of thin-cut pork.
7 p.m. — I go to the English conversation group at the community center. Tonight, the group consists of a Japanese-born former Silicon Valley resident, an elementary school teacher, a retired ski instructor, and a Mormon missionary. We discuss traveling experiences and Japanese street signs.
10:40 p.m. — I text my friend, R., and boyfriend, J., for a bit, and then go to sleep.
Daily Total: $12.70
Day Two
6:30 a.m. — I wake up with an awful ache in my jaw. For nearly two years I've been sleeping on a buckwheat pillow, and it's been decent until recently. Now I wake up sore from it. It really wrenched my jaw overnight.
7:30 a.m. — I tried to dry my laundry on the balcony too late in the day on Sunday, so my clothes are still damp two days later. Boo. Granola and yogurt breakfast again. I'm determined to finish the yogurt or else it's just gonna get moldy in my fridge. I head out the door a little early today but then get stuck behind a pair of slow-moving first-years. Such is life.
12:25 p.m. — It's DIY bibimbap day at school. I have stir-fried pork, spinach, and egg to put over rice, plus glass noodle soup and a small block of cheese for dessert. After lunch, R. texts me asking if I'd be willing to drop him and his roommate, M., off at the bus stop later in the evening. I say yes.
4 p.m. — I walk out of work and into a violent mist. I open my umbrella and it immediately turns inside out. Ugh, I don't even have a jacket.
6:30 p.m. — Steak, potatoes, and bok choy for dinner. The kitchen in this apartment has less than a foot of counter space and I've got one gas burner, no oven, and no microwave. I miss the kitchen I had when I lived in America.
9:40 p.m. — I pick up R. and M. from their apartment and take them to the bus station. They're off to Cambodia and Thailand for the long vacation week. I thought it would be better if I wore my glasses instead of my contacts for driving at night, but I was wrong. I can't actually see very well. Yikes. I resolve to get new glasses by the end of the week — I've been thinking about it for a few months now.
Daily Total: $0
Day Three
7:30 a.m. — I finally finish the yogurt and granola! I'm feeling inspired and oddly determined to do a good job with team-teaching the third-year classes today. Maybe I'm delirious from the mediocre sleep, but I feel a rush of adrenaline.
7:55 a.m. — When I get to work, a bunch of third-years are waiting in front of the office, so I say good morning to them. Startled, they stand at attention and say it back. My co-teacher who sits near the door remarks that I don't look too energetic today. I laugh, defeated. I tried for energetic, but she saw right through me immediately!
12:45 p.m. — Lunch time. On some Thursdays, we get the lunch staff's ode to non-Japanese food. Today it's hot dog bun-like bread, breaded white fish, egg flower soup, and a cheese, cabbage, corn, and mayo salad. I know the cabbage is fresh because I saw heads of it get delivered to the kitchen by hand this morning. The nutritionist drops off my monthly lunch bill ($38.70). I hand her an envelope of money and head home.
5:45 p.m. — R. texts me and we have a gif war.
8:30 p.m. — In the shower, I try to steam the wrinkle out of my shirt for tomorrow, but I just end up just drenching my shirt. Cool.
9:45 p.m. — I wind down by journaling while listening to Spotify's Chet Baker radio. I read through my entries from the past two years and get really sad because I forgot how emotionally demanding things have been in this time. Sometimes I worry about whether I'll look back on my time spent here and be satisfied with what I've done.
Daily Total: $0
Day Four
7:35 a.m. — I make a real whopper of a grilled cheese sandwich. Four slices of ham and two slices of artificial cheese. I don't actually need that big of a breakfast, but here we are. The grilled cheese turns out fantastically, though. No regrets.
7:55 a.m. — I hit every single green light down the street to my elementary school. 'Tis an auspicious day. It's my first day at the elementary school for this school year, so I am feeling jazzed.
11:15 a.m. — I try to get a handle on how to team-teach with the new teachers. Sometimes, this job feels like a contortionist act. Flexibility and adaptability required. In the end, I realize that the students know the routine better than the new teachers do. We'll find our groove eventually.
12:30 p.m. — Lunchtime with the fifth graders. It's a pickled cabbage-based salad covered in dried plum flakes. There's a small slice of saba mackerel topped with sliced ginger and daikon, followed by pork miso soup and rice.
1 p.m. — At recess, the wild third graders are knee-deep in foliage. A kid shows me a lizard he put in a water bottle. The lizard has a bug on its head. "Banana bug," the kid explains. I play tag with a swarm of little ones. We all run in circles in the damp sand, and then we go inside. I'm sweating all throughout clean-up time.
4:20 p.m. — I get home and take a nap. Then I get up and go to the convenience store to withdraw money from the ATM. If I withdraw money on a weekday before 6 p.m., I don't have to pay withdrawal fees.
6:30 p.m. — J. picks me up and we get conveyor belt sushi and noodles. Plus he gets a Coke and I order soy sauce butter fries. Yesss. He has a 5% off coupon, so we pay together and I hand him money to cover my half. $10.17
7:30 p.m. — We head to J.'s house and stop at 7-Eleven to get ice cream on the way. I didn't read the label well enough, so my ice cream has walnuts in it. I'm not down, so I give it to J. $0.91
8:20 p.m. — We stop off at another convenience store, where I grab aloe yogurt-flavored Fettuccine gummies. When we get to his place, we make Avengers: Infinity War Character Death Bingo cards to use for when we see Avengers tomorrow. $0.90
Daily Total: $11.98
Day Five
7:40 a.m. — Wake up. My sister texts me, asking for the name of this Nathan For You clip I showed her four months ago when I last saw her.
8:15 a.m. — J. and I hit the road. We have to go into the nearest big city because we want the subtitled version of Infinity War, not the dubbed. Our local theater only shows the dubbed versions of Marvel movies most of the time.
9:20 a.m. — We make it into the city and buy tickets at the automatic kiosk ($16.49). Then we go down the road to McDonald's for breakfast, where I order a Crispy Chicken Muffin and an orange juice ($1.83). $18.32
12 p.m. — I'm sobbing during the end credits.
2 p.m. — We cross the street to go to a Pokemon Go raid in the park, where there are about 45 people gathered. Afterwards, we follow signs to a café to get lunch, but they only have gelato and coffee. When life gives you lemons…you get a single scoop of cookies and cream. $2.75
3 p.m. — We go to a buffet in the mall where the theater is. I load my plate up with French fries, mapo tofu, cod roe spaghetti, cold udon, potato croquettes, pizza, and a dessert waffle. J. won Infinity War Character Death Bingo, so I pay for both of us. Showing my movie ticket gets me a discount. $29.10
7 p.m. — J. goes with his neighbor to watch Ready Player One at our local theater. I opt out and relax at home.
Daily Total: $50.17
Day Six
7:30 a.m. — J. comes to my house and we drive to the mall so I can get new clothes as a late birthday present to myself. J. insists that we stop to fill up my gas tank first, even though I just gassed up a few days ago. He makes a good point that gas prices anywhere else will be much higher, though, so I get two and a half gallons of gas ($6.83). Then we grab a quick breakfast at 7-Eleven. I get an imposter Hot Pocket, which is essentially two hot dogs encased in cheese, meat sauce, and a tortilla ($2.20). Delicious. $9.03
9:45 a.m. — We take the freeway, and the toll is $16.40. We stop by the Picture Book Museum before getting lunch and heading to the mall. (Museum admission is $8.24.) $24.64
12:20 p.m. — Finding parking for lunch is actually the worst, but after looping around the streets three times over, we park at a soba restaurant. The wait list is 16 parties deep, so we settle for the curry place next door. We get curries, salad, naan, frozen yogurt, and tea. $13.74
1:30 p.m. — On the way to the mall, J. takes a turn at the sight of a store that says "Chocolate Factory." (He loves Willy Wonka and the Chocolate Factory too much for his own good.) We're disappointed to find that they sell more chocolate rusks, which are glorified croutons, than they do actual pure chocolate. He gets a chocolate muffin and an ice cream cone, which he shares with me.
2:30 p.m. — It takes forever to get into the mall parking lot. We inch along, blasting Public Enemy from my car. When we finally FINALLY get a parking spot, the sheer density of the crowd is overwhelming. Since lunch was a little unfulfilling for us, we share a kebab from a kebab truck. $2.75
3 p.m. — Ever since I've lived here in this country, I've been trying to keep up with the dress code. High neck lines at all costs and long sleeves until it's too hot for it. I find a shirt and light dress pants that I like ($82.11), plus I finally get new glasses, for the first time in over six years ($79.14). $161.25
6 p.m. — We pass by a bakery window, and J.'s eyes bug out at the sight of muffins. We pick up two baked goods each ($4.58). Then we get dinner at a pizza place. I get a margarita pizza ($16.70) and J. gets a pepperoni pizza — and we decide that it's the best pizza we've had in Japan! $21.28
7:40 p.m. — I pay for parking at a ticket kiosk. (Since I got the ticket validated, I get three hours of free parking.) J. gets a Starbucks coffee for the road, but I don't get anything since I don't drink coffee or tea. $2.75
10 p.m. — Tolls cost the same amount coming back as they did getting there ($16.40). We gas up when we get back into town ($20.15). J. covers both charges.
Daily Total: $235.44
Day Seven
8:30 a.m. — I wake up and crawl out of bed like a creature out of a Guillermo del Toro film. For breakfast, I eat the baked goods that I bought from the bakery yesterday. The day looks sunnier than the weather forecast said it would be, so I throw a load of laundry into the washing machine. It takes so much time to wait for the wash to finish, and then to hang up every piece of clothing outside. You never realize how many socks you have until you're clipping them up one-by-one.
11 a.m. — J. and I go to the multimedia rental store to rent Iron Man, which costs $0.73. I pay for half of it ($0.37). We pick up fried chicken from a place down the street. I don't have a whole lot of coins on me, so I give J. a 1,000-yen bill that covers a little more than half ($9.16). We pretend not to notice that a toddler is twerking on the bench across from us. On the way home, I get a milk pudding and J. gets an ice cream sandwich and red bean dessert from 7-Eleven. J. pays for all of it. $9.53
12 p.m. — We eat the chicken with rice we made ahead of time and watch Iron Man.
3 p.m. — J. heads home and I take a nap. I email my mom, updating her on my weekend. I've been away from my family for several years now, but this year I've started missing them and have decided it's time for me to move back home.
10:30 p.m. — Sleep.
Daily Total: $9.53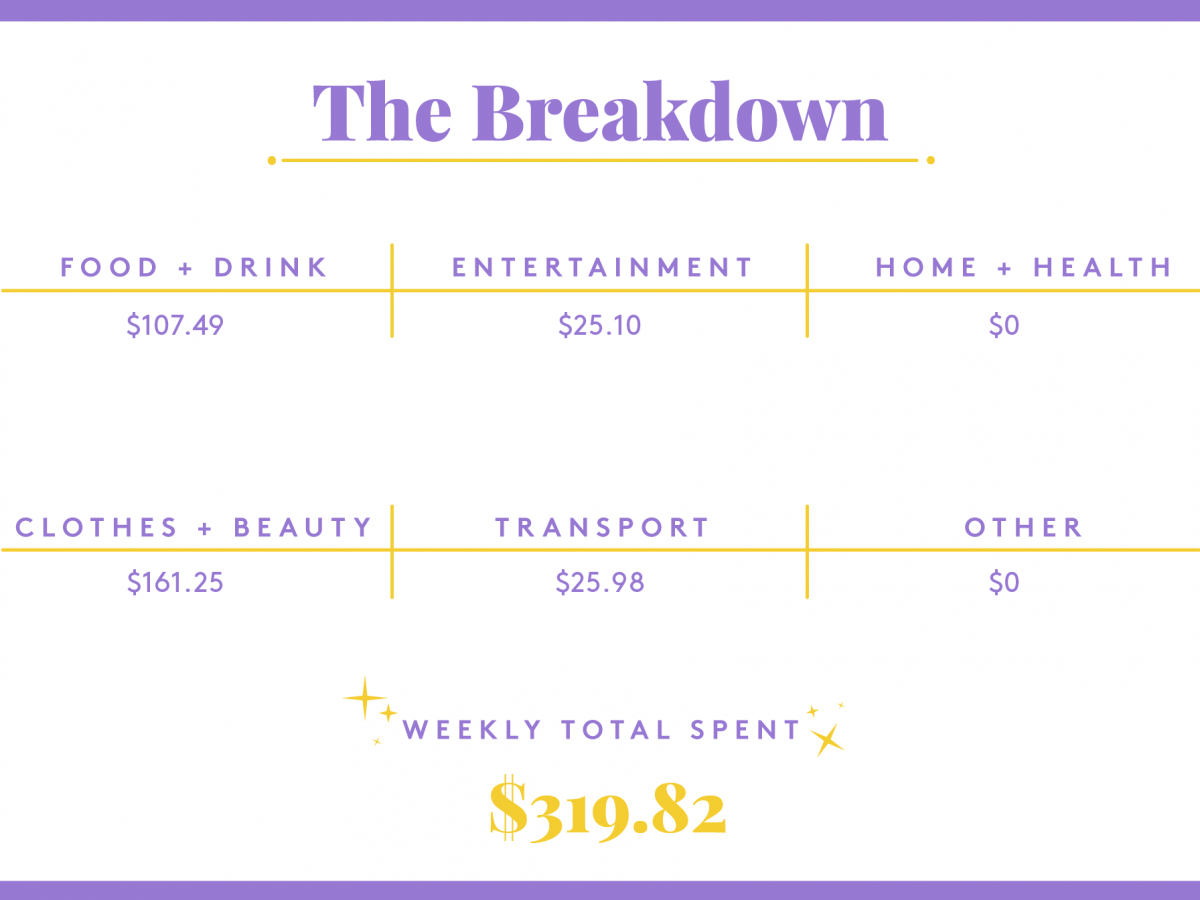 Click HERE to read more.


You can publish this article on your website as long as you provide a link back to this page.
You can publish this article on your website as long as you provide a link back to this page.