EXPECTATIONS
There are very good expectations that one carries from the music of Raabta. After all, the film is directed by Dinesh Vijan who has put together music of many a film of his as a producer in the years gone by. Love Aaj Kal, Cocktail, Badlapur, Agent Vinod – It is a long list indeed. Now that he is making his directorial debut with a music romantic drama, one expects nothing but the best from him and his team.
MUSIC
JAM8, an initiative from Pritam, has put together majority of songs for Raabta. The first song to arrive is 'Ik Vaari Aa' which is a winner all the way. With Arijit Singh leading the charge, this Amitabh Bhattacharya written track has everything going from it right at the onset. While the opening strings are impressive enough, the manner in which the song proceeds right till the end is quite entertaining. Play this one in loop. More so since there is another version too that Jubin Nautiyal leading the show. While one loved the Arijit Singh version, this one with Jubin only takes the entertainment quotient to the next level. Huge winner!
When heard first in Agent Vinod, 'Raabta' took time to grow and then turned out to be a massive hit post the release of the film. Over the years the song has entertained in its many versions and now that Nikhita Gandhi has rendered a new one with a mix of lyrics by Irshad Kamil and Amitabh Bhattacharya, you love what is offered. With Deepika Padukone featuring in the video there is added recall value. As a title song of the film, 'Raabta' has a good ring to it and makes you fall in love with it all over again, what with Arijit Singh returning to the fold as well.
Meanwhile there is good variety on display with lyricists Amitabh Bhattacharya and Irshad Kamil pairing up again for
'Sadda Move'
. A foot tapping track with a strong Punjabi base to it, this Diljit Dosanjh and Pardeep Singh Sran track is good fun all the way with some catchy beats making it truly entertaining. Raftaar steps in for the rap portions for this fun number that has Sushant Singh Rajput letting his hair down.
As for those who like their Bollywood score to be sticking to the basics and bringing on the emotions of broken hearts, separation and ultimate reunion, there is 'Lambiyan Si Judaiyan'. A quintessential composition from the house of Pritam, one somehow visualizes Arijit Singh singing this one for Shah Rukh Khan given the kind of old world charm that this one carries. A beautiful song that is just an apt companion of 'Ik Vaari Aa' that was heard earlier on, this one has Shadab and Altamash Faridi chipping in as well and giving good company to Arijit. Yet another song that you would like to play on in loop.
For the youth there is 'Main Tera Boyfriend' that comes in next. A recreation of non-film track 'Na Na Na Na' that has music by Sohrabuddin and lyrics by Jitendra Raghuvanshi, this one is even more special since Arijit Singh is heard in an altogether new avatar, what with him moving on from lovey-dovey tracks to something that would have youth groove to the beats. With Kumaar chipping in with new lyrics, 'Main Tera Boyfriend' does well in retaining its charm. As for the female presence in the song, there is Neha Kakkar doing what she only she can behind the mike. Moreover, Meet Bros. pitch in with their piece as well.
Last to arrive is 'Darasal' and this begins with the sound of a guitar. Written by Irshad Kamil and put to tune by JAM8, the song has Atif Aslam making his entry into the album, albeit rather belatedly. A beautiful melody that could well have been one of the first tracks to arrive during the promotion of the film's music, 'Darasal' is an almost unplugged affair with bare minimum instruments in the background. With the entire soundtrack turning out to be quite a pleasant affair so far, this one does further well in acting as the dessert.
OVERALL
The music of Raabta lives up to the huge expectations that one had from it. Each and every song from the film works and deservingly this is also the best soundtrack of 2017 so far. A winner all the way!
OUR PICK(S)
'Ik Vaari Aa', 'Raabta', 'Lambiyaan Si Judaiyaan', 'Main Tera Boyfriend', 'Darasal'
Click HERE to read the original article.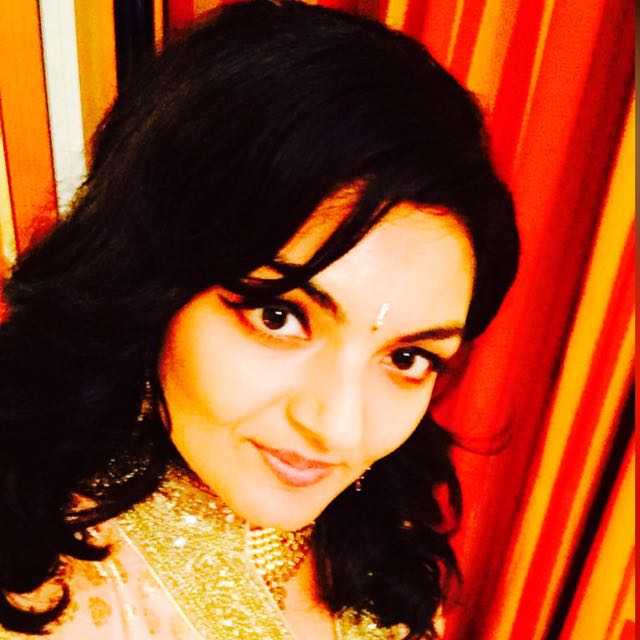 Vote for Shikha Dhingra For Mrs South Asia Canada 2017 by liking her Facebook page.


Loading ...