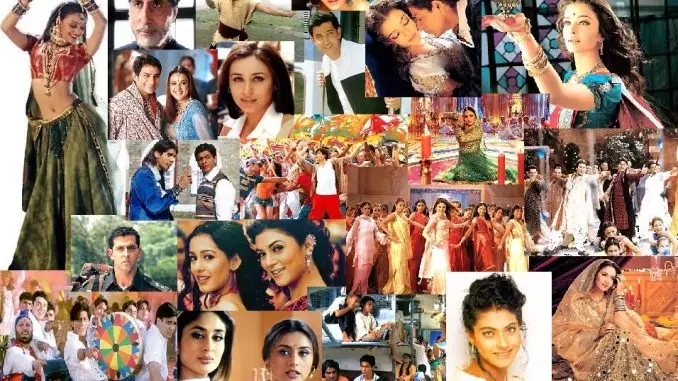 EXPECTATIONS
A big film always comes with major expectations when it comes to music. Moreover, with Tiger Shroff and Shraddha Kapoor coming together for a film which is produced by Sajid Nadiadwala, who has an ear for music, and directed by Ahmed Khan, who has been a choreographer for over two decades, it is a given that the music would turn out to be good. That said, as is the trend, most of the songs on <em>Baaghi 3 </em> are recreated versions and one waits to check out what does the soundtrack have to offer.
MUSIC
<em>Baaghi 3</em> kick-starts on a 'dhamakedaar' note as Vishal-Shekhar recreate their own chartbuster hit '<strong>Dus Bahane 2.0</strong>'. In the times when this is a job done by those who specialize in recreating hit songs of others, it is a pleasant surprise to see Vishal-Shekhar picking this up and doing complete justice to this Panchhi Jalonvi written track. While the beats are all there and the hook is thrilling as ever, one can well see the kind of maturity that comes on display with the experienced composers doing it themselves with singers KK, Shaan &amp; Tulsi Kumar.
Well, this is where the originality around original composers recreating their own songs stops as Tanishk Bagchi, the specialist, is roped in for Bappi Lahiri's <strong>'Bhankas'</strong>. A recreation of Kishore Kumar and Asha Bhosle's <strong>'Ek Ankh Marun To</strong>' from <em>Tohfa</em>, this song (which as originally written by Indeevar) is given a pacy treatment by Tanishk Bagchi with Dev Negi and Jonita Gandhi doing the job along with lyricist Shabbir Ahmed. An out and out massy number which is aimed for the single screen audiences, this one does the job.
The song which is picturised for the single screen audiences and has a tone and mood which is multiplex oriented is Nikhita Gandhi rendered '<strong>Do You Love Me</strong>'. Originally written, composed and sung by Lebanese artist Rene Bendali, this one has Disha Patani sizzling it up for screen. Let the fact be stated that the recreated version is actually better than the original. Moreover, the hook of <strong>'Do You Love Me'</strong> is impressive too. However, somewhere the energy of the song could have been better as it could well have complimented Disha's striking presence on screen.
There is good energy on display though when Pranaay composed <strong>'Get Ready to Fight'</strong> returns from where it left in <em>Baaghi 2</em> after being heard first in <em>Baaghi</em>. There is something truly thematic about this track that always works and it could well act as a motivational and inspiring piece as well which isn't restricted just to the play of the film. Written by Ginny Diwan and composed by Siddharth Basrur, this one fits in quite well as a part of the film's thrilling action packed narrative.
Sachet Tandon sung <strong>'Faaslon Mein'</strong> is actually the first original number, which is created only for <em>Baaghi 3</em>, to arrive in the soundtrack. Written by Shabbir Ahmed, this love song could well have managed to cover some sort of distance had it been released earlier and promoted more aggressively. In fact this Sachet-Parampara song has a melodic base to it and could well have found more popularity had it been a part of a romantic drama like<em> Kabir Singh</em> instead.
Last to arrive is <strong>'Tujhe Rab Mana</strong>' which is about the bond between two brothers (played by Tiger Shroff and Riteish Deshmukh). This one features right at the beginning of the film and is inspired by<strong> 'Tere Jaisa Yaar Kahan'</strong> that was heard in Amitabh Bachchan's <em>Yaarana</em>. However, the buck stops at the hook line as the rest of the song has an entirely different tonality set by composer Rochak Kohli with new lyrics by Gurpreet Saini and Gautam G Sharma. It is good to hear Shaan in a new song here, though he did set the tone with '<strong>Dus Bahane 2.0</strong>' earlier on.
OVERALL
The music of <em>Baaghi 3</em> works for the 'masala' genre of the film. Though a couple of songs could have done better with added pace, tried and tested numbers like <strong>'Dus Bahane 2.0'</strong>, '<strong>Get Ready to Fight'</strong> and <strong>'Bhankas'</strong> make up for that.<strong> </strong>
OUR PICK(S)
'Dus Bahane 2.0', 'Get Ready to Fight', 'Bhankas'
Click HERE to read more and view the original source of this article.


Loading ...