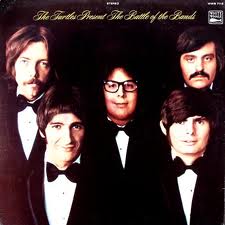 http://www.youtube.com/watch?v=S8-knbCtXdQ
You got a thing about you
I just can't live without you
I really want you, Elenore, near me
Your looks intoxicate me
Even though your folks hate me
There's no one like you, Elenore, really
[Chorus:]
Elenore, gee I think you're swell
And you really do me well
You're my pride and joy, et cetera
Elenore, can I take the time
To ask you to speak your mind
Tell me that you love me better
I really think you're groovy
Let's go out to a movie
What do you say, now, Elenore, can we?
They'll turn the lights way down low
Maybe we won't watch the show
I think I love you, Elenore, love me
[Chorus:]
Elenore, gee I think you're swell
And you really do me well
You're my pride and joy, et cetera
Elenore, can I take the time
To ask you to speak your mind
Tell me that you love me better
Elenore, gee I think you're swell ah-hah
Elenore, gee I think you're swell ah-hah
Hah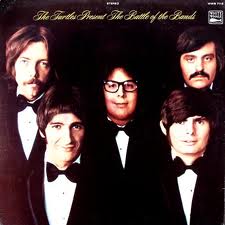 References
Uploaded by diabolikkk83 on Jul 25, 2010
Wikipedia: Elenore
"Elenore" is a 1968 song by American pop-rock group The Turtles, originally included on the album The Turtles Present the Battle of the Bands. Its writing was co-credited to the five members of the band, Howard Kaylan, Mark Volman, Al Nichol, Jim Pons and John Barbata. The song was written as a satire of one of their earlier pop hits, "Happy Together".
…
The band recorded "Elenore" as a parody of the type of happy-go-lucky pop songs they themselves had been performing, but with deliberately clichéed and slapdash lyrics such as: "Your looks intoxicate me/ Even though your folks hate me/ There's no-one like you, Elenore, really"; and "Gee, I think you're swell/ And you really do me well/ You're my pride and joy, et cetera.."
Howard Kaylan later said: "Elenore was a parody of 'Happy Together.' It was never intended to be a straight-forward song. It was meant as an anti-love letter to White Whale, who were constantly on our backs to bring them another "Happy Together." So I gave them a very skewed version. Not only with the chords changed, but with all these bizarre words. It was my feeling that they would listen to how strange and stupid the song was and leave us alone. But they didn't get the joke. They thought it sounded good. Truthfully, though, the production on 'Elenore' WAS so damn good. Lyrically or not, the sound of the thing was so positive that it worked. It certainly surprised me."
"Elenore" reached # 6 on the Billboard Hot 100, and also reached # 7 on the UK singles chart, # 6 in Canada, # 8 in Australia, and # 1 in New Zealand. It has since featured on many anthologies, and as part of the soundtrack of the 2009 film The Boat That Rocked.
Wikipedia: The Turtles Present the Battle of the Bands
The Turtles Present the Battle of the Bands is the fifth studio album released by The Turtles. Produced by Chip Douglas, it was released in November 1968 by White Whale Records. It includes John Barbata's final recorded performances with the band; he left shortly after its release to join Crosby, Stills, Nash & Young. Barbata's eventual replacement, ex-Spanky and Our Gang drummer John Seiter, also contributed to the album. Some issues of the album were retitled Elenore.
Wikipedia: The Turtles
The Turtles are an American rock group led by vocalists Howard Kaylan and Mark Volman. The band became notable for several Top 40 hits beginning with its cover version of Bob Dylan's "It Ain't Me Babe" in 1965. The group scored its biggest and best-known hit in 1967 with the song "Happy Together".
Click HERE to read more from William Belle
Article viewed at: Oye! Times at www.oyetimes.com