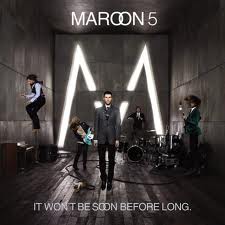 [Verse]
I wake up with blood-shot eyes
Struggled to memorize
The way it felt between your thighs
Pleasure that made you cry
Feels so good to be bad
Not worth the aftermath, after that
After that
Try to get you back
[Bridge]
I still don't have the reason
And you don't have the time
And it really makes me wonder
If I ever gave a f**k about you
[Chorus]
Give me something to believe in
Cause I don't believe in you anymore
Anymore
I wonder if it even makes a difference to try
(Yeah)
So this is goodbye
[Verse]
God damn my spinning head
Decisions that made my bed
Now I must lay in it
And deal with things I've left unsaid
I want to dive into you
Forget what you're going through
I get behind, make your move
Forget about the truth
[Bridge]
I still don't have the reason
And you don't have the time
And it really makes me wonder
If I ever gave a f**k about you
[Chorus]
Give me something to believe in
Cause I don't believe in you anymore
Anymore
I wonder if it even makes a difference,
It even makes a difference to try
And you told me how you're feeling
But I don't believe it's true anymore
Anymore
I wonder if it even makes a difference to cry
(Oh no)
So this is goodbye
[Breakdown]
I've been here before
One day I'll wake up
And it won't hurt anymore
You caught me in a lie
I have no alibi
The words you say don't have a meaning
Cause
[Bridge]
I still don't have the reason
And you don't have the time
And it really makes me wonder
If I ever gave a f**k about you
And I…and so this is goodbye
[Chorus]
Give me something to believe in
Cause I don't believe in you anymore
Anymore
I wonder if it even makes a difference,
It even makes a difference to try
And you told me how you're feeling
But I don't believe it's true anymore
Anymore
I wonder if it even makes a difference to cry
(Oh no)
So this is goodbye
So this is goodbye, yeah [x3]
(Oh no)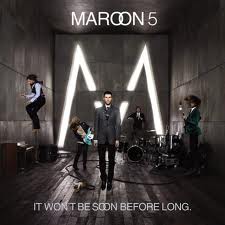 References
Uploaded by Maroon5VEVO on Dec 13, 2009
Wikipedia: Makes Me Wonder
"Makes Me Wonder" is the first single released from Maroon 5's second album, It Won't Be Soon Before Long (2007). It premiered on the Las Vegas radio station Mix 94.1, and became an instant hit worldwide. Upon release, the song set a record for the biggest jump to number-one in the history of the Billboard Hot 100 chart, rising from number 64 to number-one. However, the record was broken by Kelly Clarkson's 2009 single, "My Life Would Suck Without You".
"Makes Me Wonder" also became the band's first number-one on the Billboard Hot 100 chart, as well as the first rock song to top the same chart since Nickelback's "How You Remind Me" (2001). The song won the Grammy Award for Best Pop Performance by a Duo or Group with Vocal at the 50th Grammy Awards, their second song to win the award. The song was among the most successful of 2007, and their biggest hit to date.
Wikipedia: It Won't Be Soon Before Long
It Won't Be Soon Before Long is Maroon 5's second studio album, released on May 22, 2007. It came almost a full five years after their debut, Songs About Jane. The name was inspired by a phrase the band adopted to keep themselves motivated while on their tour. The album debuted at number one on the U.S. Billboard 200, selling 429,484 copies in its first week.
Wikipedia: Maroon 5
Maroon 5 is an American rock band from Los Angeles, California.
official web site: Maroon 5
Click HERE to read more from William Belle
Article viewed at: Oye! Times at www.oyetimes.com