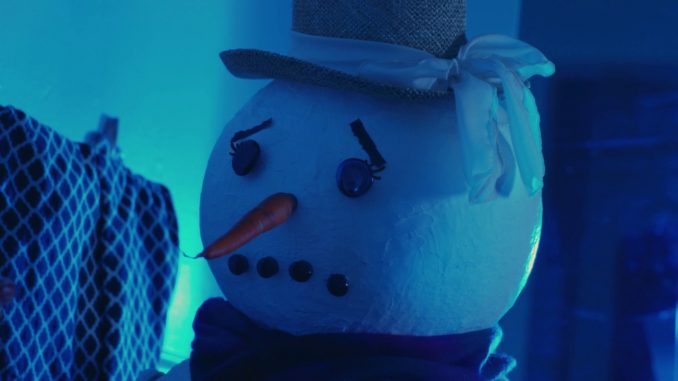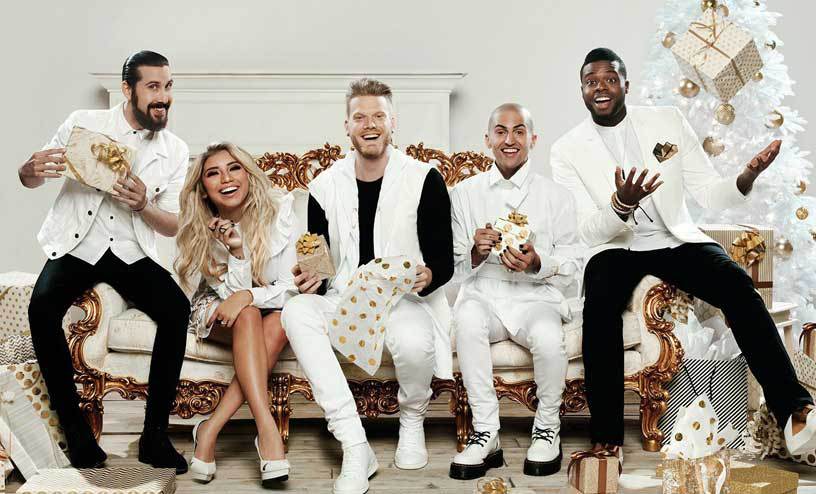 A Pentatonix Christmas
A Pentatonix Christmas breaks half a million on Billboard with a fresh approach to holiday music.
By Stephen Pate – The popular cappella group Pentatonix is repeating its past success at Christmas with this year's Christmas 3 CD – A Pentatonix Christmas.
Music trade journal Billboard reports the album recorded 503,000 sales after hitting the charts at #1 on its first week.
Pentatonix,
A Pentatonix Christmas
– No. 3 — surpasses a half-million in U.S. sales, as the set sold another 115,000 copies in the week ending Dec. 8, bringing its cumulative total to 503,000. It's the 12th album to sell 500,000 in 2016 and the second half-million seller for Pentatonix. The vocal group's other half-million effort is another seasonal title,
That's Christmas to Me
, which has sold 1.9 million since its release in 2014."
The new CD mixes new, classic, modern and traditional Christmas music in the style that made the group popular when then broke out in 2014.
Leonard Cohen's Hallelujah , from the CD, has more than 78 million hits on YouTube.
God Rest Ye Merry Gentlemen, also from A Pentatonix Christmas, has streamed 10 million times on YouTube.
A Pentatonix Christmas is available from Amazon.com as stream, CD, Vinyl and MP3 and iTunes A Pentatonix Christmas – Pentatonix and Apple Music.
Click HERE to read more