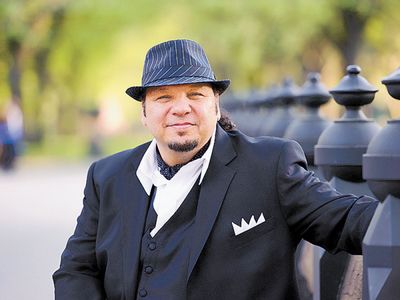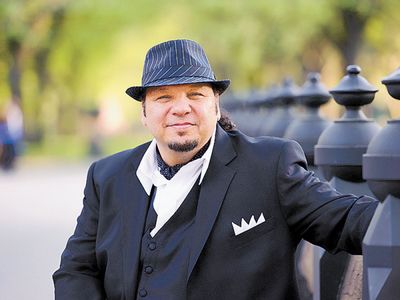 Italian born, Canadian crooner and award winning songwriter/producer, michéal CASTALDO, offers the best of both worlds with his fifth album, Olive You. Released in January, this album featuring plush ballads and crossover pop, is the perfect complement to any romantic evening.
With influences like Andrea Bocelli, Josh Groban, Il Divo, Elvis Presley, Frank Sinatra and Tony Bennett, CASTALDO sings Italian classics and original compositions. CASTALDO's new digi-single PRAY'R, the first single from Olive You, went #1 on Amazon.
The album name, Olive You, pays homage to his family's story as olive oil producers, beginning when his great-grandfather bought land with savings earned as a miner when building the New York City subway system.
"Olive You is about being romantic and in love. Italians are big romantics and big eaters too," laughs CASTALDO. "Olive You is something to play when eating a plate of spaghetti and enjoying a glass of wine with your sweetheart."
In 2004, CASTALDO founded the first ever Olive Oil Cooperative in New York City, providing high-quality organic olive oil from his family's estate-grown extra-virgin olive oil to connoisseurs around North America.
His family's orchards in the foothills of Calabria, Italy have long been committed to producing affordable, fresh and vibrant olive oil. The result is 'Private Reserve' olive oil, a textbook olive oil with just the right colour, flavour and texture to appeal to everyone.
As a Member-At-Large of Order Sons of Italy in America (OSIA), he donates his time, goods and services to OSIA lodges with olive oil tastings; allowing funds to be raised for charities while teaching people about his business.
Since 1986, Micheal's voice can be recognized singing in radio and TV commercials like Herbal Essence, Coca Cola, Ford, Huggies and FIAT.
CASTALDO's albums include Aceto, Villa and La Dolce Vita 'NAmerica, amongst others and has performed at iconic venues like the Lincoln Center, Carnegie Hall and Rockefeller Center.
For more information, visit: www.michealCASTALDO.com