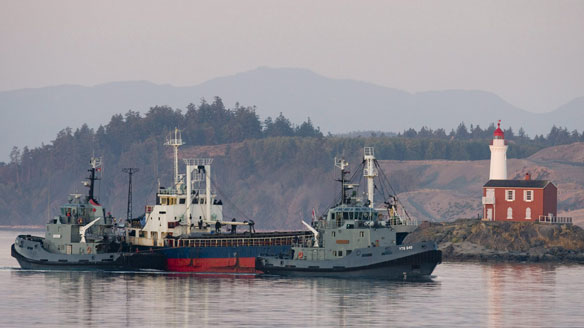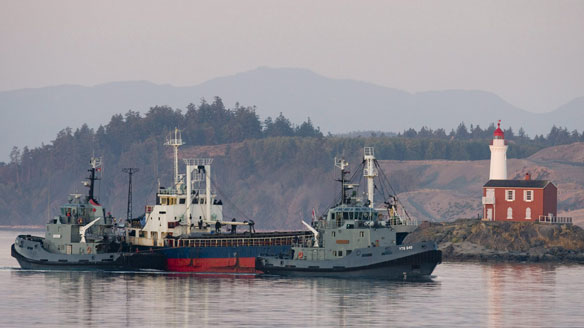 Kunarobinson Christhurajah, 32, facing human smuggling charges appeared in a Vancouver court Wednesday. The Sir Lankan is to return to court on June 5 for a bail hearing.

"This remains a very active investigation and we won't rule out the potential for further charges," said Supt. Derek Simmonds, head of the RCMP Federal Border Integrity Program in B.C. "The ultimate goal for the RCMP is to ensure the safety and security and well-being of Canadians; this investigation is important to help achieve this goal."

Kunarobinson Christhurajah and Lesly Jana Emmanuel were arrested Monday for being involved in the massive MV Sun Sea human smuggling operation. Apparently, Christhurajah owned the Thai cargo ship that arrived off the West Coast in August 2010 carrying 492 Sri Lankan.

"It made it a challenging investigation for the RCMP," RCMP Sgt. Duncan Pound said Tuesday. "Our federal investigators had to work with international partners, they had to travel. This wasn't a case where we could gather all the evidence here in Canada."

The two Sri Lankans can face punishments of life in prison and penalty of $1-million. Their alleged partner-in-crime, Thayakaran Markandu, was recently taken into custody by the law enforcement of France.

Once the RCMP announced charges, both Immigration Minister Jason Kenny and Public Safety Minister Vic Toews acknowledged the police department's work and investigation, saying Canada won't stand abuse of the immigration system.

Apparently, the Royal Thai Police spotted Christhurajah in Bangkok in 2010 but he managed to flee the scene. Christhurajah was hiding in an apartment with Markandu and two Canadians from the Toronto area, Nadarajah Mahendran and Thampeernayagam Rajaratnam.