Woody Guthrie's 100th Birthday would be July 14, 2012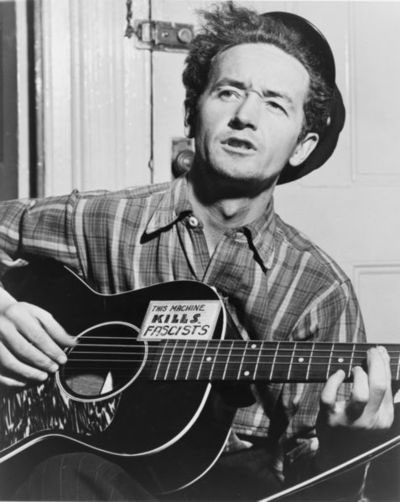 It's a famous picture with the Woody Guthrie guitar sign proclaiming his war on Fascism.
What guitar was that?
Martin Guitar did a Woody Guthrie commemorative guitar but it was not the one in the picture. The Martin is a 000-18.
Gibson has a Woody Guthrie SJ that looks like the famous photo.
We are prepare a review of the Gibson Woody Guthrie SJ for his 100th birthday.
If you own the guitar and would like to comment, add one to this story or send an email to stepate "at" gmail.com.
We have worked with two samples of the Gibson Woody Guthrie SJ so we will have sound samples plus comments about build from a professional luthier.
Thanks for contributing if you can.
By Stephen Pate, NJN Network
You may also like –