Official audio and video from new CD "Babel"

"I Will Wait" has been released from "Babel" which ships on September 25, 2012. The pre-order links are below.
After almost three years, the long-awaited sequel to "Sigh No More" is ready to ship to fans of this modern alt-folk group from Britain.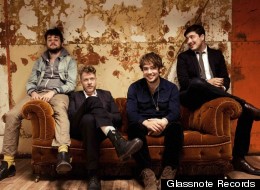 From the sound of it, fans will not be disappointed.
The sound is upbeat tempo with detailed acoustic instruments and the trademark Mumford and Sons harmonies.
Can't wait.
Babel Track Listings
1. Babel
2. Whispers In The Dark
3. I Will Wait
4. Holland Road
5. Ghosts That We Knew
6. Lover Of The Light
7. Lover's Eyes
8. Reminder
9. Hopeless Wanderer
10. Broken Crown
11. Below My Feet
12. Not With Haste
Deluxe Edition
3 extra tracks are included on the Deluxe edition
13. For Those Below (Bonus Track)
14. The Boxer (Bonus Track)
15. Where Are You Now (Bonus Track)
More Previews
Where to Buy
"Babel" is available for pre-order from iTunes, Amazon.com, Amazon.ca and Amazon.co.uk
I like that Amazon.com protect prices and will drop the price should the pre-order price get reduced. It happens.
By Stephen Pate, NJN Network
| | CD | Vinyl | MP3 |
| --- | --- | --- | --- |
| | CD | Vinyl | MP3 |
| Amazon.com | | | not listed yet |
| | | | |
| | UK Imported versions are also available. | | |
| Amazon.ca | | | |