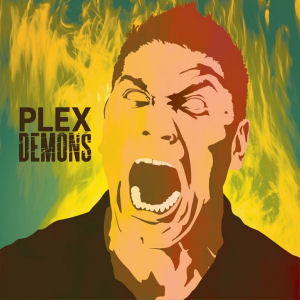 You can publish this article on your website as long as you provide a link back to this page.
This article was last updated on April 16, 2022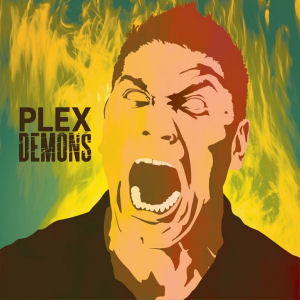 Canada's award winning Aboriginal hip-hop artist Plex explores the dark side of his past with the release of his second album Demons
Canada's award winning hip-hop sensation Plex follows the success of his first album with the release of Demons, a raw, gritty, masterpiece that explores the darker side of his own life experiences.
Released in late June, the album shares Plex's story, a man who has seen rock bottom and through music was able to escape the cycle of poverty and addiction. Plex has mastered the art of integrating life experience and cultural perspective into wildly infectious composition and immaculate production design.
On August 10, 2012, Plex will be performing a free show during the opening night of Planet IndigenUS at the Harbourfront Centre at 9:40 PM on the WestJet Stage. Planet IndigenUS is a 10-day long festival celebrating multidisciplinary, contemporary and indigenous art.
In 2009 Plex introduced a new sound to the hip-hop genre with the release of his debut solo album Brainstorm. The album broke down cultural barriers and garnered attention from Aboriginal and non-Aboriginal audiences around the world.
As an artist, Plex is dedicated to layering culturally relevant commentary on top of beats that beg his crowds to groove. Thought-provoking but never preaching, Plex's lyrics challenge popular opinions and shed light on the truths that unite us all.
In addition to hip-hop, Plex is President and CEO of New Leaf Entertainment, a Toronto-based independent record and entertainment label powered by a collective vision to unite urban artists with the mainstream market.
Emceeing and composing music for 20 years, Plex has performed on hundreds of stages across North America, winning the hearts and minds of audiences from all backgrounds. Plex has made numerous appearances on TV programs, including MTV Cribs. He is also the former host and producer of The Plex Show, a syndicated radio program that won the 2008 ImagineNative Film Festival's award for Best Arts and Entertainment Radio Program (presented by Astral Media).
Growing up in Edmonton's north end, the native ghetto, Plex always dreamed of a better life and knew music would get him there. His unique slant of not taking himself too seriously, a razor sharp with and sense of humour emanating from a darker place has led to a steady and growing fan base; Plex continues to push boundaries and address issues rarely heard in mainstream music.
Demons was released through New Leaf Entertainment and distributed by Urbnet.
For more information, visit:
www.iamplex.com
Follow Plex on Twitter:
@TheRealPlex
Like Plex on Facebook:
https://www.facebook.com/pages/Plex/15007617924?ref=ts