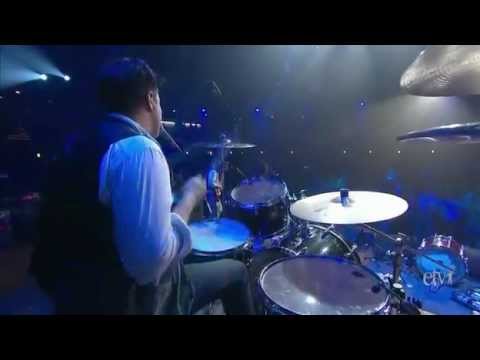 Along with Celtic-rockers Flogging Molly, PBS rebroadcasts live performance of Mumford and Sons
Mumford and Sons were riding a wave of touring success when they rolled into Austin Texas to tape Austin City Lights in 2011.
Their infectious charm and talent with modern folk music is obvious from the excellent performance they gave. You can watch excerpts of the performance or the concert below.

Mumford and Sons "Lover of the Light"
Along with the Celtic rock group Flogging Molly, Mumford and Sons rocked the house for PBS who broadcast the show in November 2011. PBS re-broadcast the complete show on November 18, 2012.
Today Mumford and Sons are riding the wave of music chart success with their new CD "Babel" and appearance in the movie "Big Easy Express".
Their October 2012 release "Babel" has been one of this years best-selling CD's reaching #1 chart position in the United States, Canada, the UK, Holland, Ireland and New Zealand.
The 20 minute performance includes "Roll Away Your Stone", "Timshel", "Lover of the Light", "Awake My Soul" and of course the hit song "The Cave."

By the time of the taping, Mumford and Sons band had grown from the original 4 – Marcus Mumford (guitar, drums, vocals), Ted Dwane (bass, vocals), Benjamin Lovett (keyboards, vocals) and Winston Marshall (banjo, Dobro, guitar, vocals) to 9 members.
At the time of ACL taping, the band included Nick Etwell (trumpet), Dave Williamson (trombone), Ephraim Owens (trumpet), Ross Holmes (fiddle) and Matt Menefee (banjo).
There is an interesting interview with the band and behind the scenes videos on the Austin City Limits site.
Mumford and Sons official website
Flogging Molly
Flogging Molly is a Celtic punk rock group whose exuberance gets the audience rocking.
Despite the Irish heritage, the band is from in Los Angeles. Lead singer Dave King was born in Dublin and the band has a strong Celtic sound but the sound is rock and roll.

The band members had been in metal, hard rock and punk groups before forming Flogging Molly in 1997. The audience responds to the mix by dancing to the hard-driving music. At one point the front row seemed to be the most pit of a metal concert.
Flogging Molly's last CD "Speed of Darkness" made # 9 on the Billboard 200 album chart. Customers on Amazon.com rated the CD 4/5.
Flogging Molly official website
PBS note the full length concert expires on December 12, 2011.
Watch Mumford & Sons / Flogging Molly on PBS. See more from Austin City Limits.
Apologies to mobile users who can't show Flash videos. PBS is streaming only Flash at this time.
By Stephen Pate, NJN Network