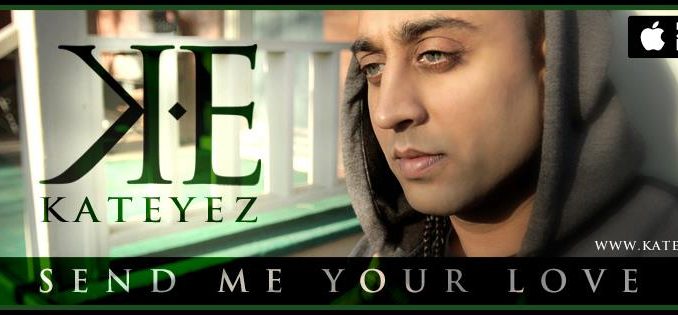 International recording artist K.E (Kat Eyez) has been collaborating with artists from all over the world. He has been making a lot of club bangers and now he has teamed with 5 rivers Inc to release a video for a track called: "Send Me Your Love". KE describes this track as being:
"Send Me Your Love is a soulful, uplifting, and heart-warming reggae melody, to the world during these unpredictable times".
KE reunites with renowned video/film director Umar Syed and the same team that brought you the smash hit "Give It To Me ", which was charted on the top ten U.K. Asian charts, to bring you a visually thought provoking and conscious video with a REAL message. "Send me your Love" is the first taste of what fans can expect to hear from KE musically, in 2013.
The official video for "Send Me Your Love" will be available on Desihiphop.com You tube channel and the single can be purchased on Itunes. Make sure to check K.E. social media below:
Official video for "Send Me Your Love":
Click LIKE & SHARE Kat Eyez Official FB Fan Page
http://www.facebook.com/KatEyezMusic
Follow him on twitter:
@keonline
Kat Eyez Official website:
Download "Send Me Your Love" on Itunes NOW:
https://itunes.apple.com/au/album/send-me-your-love-single/id591356448