The Bootleg Series Vol. 10 will contain material from New Morning, Nashville Skyline, the much-maligned Self-Portrait and The Isle of Wight concert with The Band

Columbia Records will release Bob Dylan Another Self Portrait (1969-1971): The Bootleg Series Vol. 10

on August 27, including the album that rock critic Greil Marcus called "shit", reminding me again that early comments on Dylan are usually wrong.
If you already own "Self-Portrait" you may not need another copy but the Isle of Wight concert with The Band is priceless (Deluxe and Vinyl editions). The outtakes from Nashville Skyline and New Morning will be interesting.
One of the great joys of the official bootlegs is to hear Dylan work his material differently from the official releases.
Amazon.com are taking
pre-orders

as of today at $21.92 for the 2 CD set. The Standard Version has 35 tracks on 2 CD's and a soft cover bound booklet, but not the Isle of Wight concert.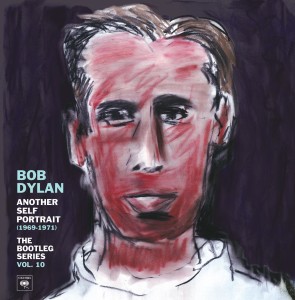 Amazon.com have a pre-order guarantee: order now and if the Amazon.com price decreases between your order time and the end of the day of the release date, you'll receive the lowest price.
Sony also has the sets available for pre-order at about the same price as Amazon.com. Sony charges for shipping. Amazon.com doesn't and has better customer service. The Amazon.com version does not include AutoRip.
Each album from "Nashville Skyline" to "New Morning" has timeless Dylan material that has survived the decades since. Marcus was just premature in his appraisal and has some revisionist liner notes for the Deluxe and Vinyl sets.
There is some awesome material here that Dylan fans will want to add to their collection but you have to buy the Deluxe or Vinyl sets to get it. Check out the song list from the 3 CD set at the bottom of this story.
Other versions of Another Self-Portrait
Like all the new Bootleg Series releases there are both a vinyl and a Deluxe version of the The Bootleg Series Vol. 10.

The Deluxe version of Another Self Portrait (1969-1971): The Bootleg Series Vol. 10

at $125 has 4 CD's and two hardcover books housed in a hardcover slip case.
The 2 bonus CD's contain the newly remastered version of "Self Portrait" and the complete 17 song recording of Dylan & The Band performing live at the Isle Of Wight in 1969. (click for short video)
Book # 1 has 4 CD's and liner notes.
Book # 2 has the photos from John Cohen and Al Clayton.

The vinyl version Another Self Portrait (1969-1971): The Bootleg Series Vol. 10

at $104 has 35 tracks on 3 LPs (and 2 CDs) plus a 12&Prime x 12&Prime booklet that includes revisionist liner notes written by Greil Marcus, the essay from Michael Simmons, the photographs from John Cohen and Al Clayton, pictures of the original tape boxes and cue sheets.
"Containing 35 rarities and previously unreleased recordings, Another Self Portrait (1969-1971) is the latest edition of Dylan's acclaimed Bootleg Series and is available in both a standard two-disc set and in a four-disc deluxe box set."
"The unreleased recordings, demos and alternate takes on Another Self Portrait — drawn mainly from the 1970 studio recording sessions that resulted in the official 1970 albums Self Portrait and New Morning albums — shed new light on an essential and pivotal period in the artist's ongoing musical evolution."

Trailer previewing Bob Dylan's Another Self Portrait
"The original Self Portrait, released in June 1970, was Dylan's tenth studio album and his first to receive real pans from the music press ("What is this shit?" was literally the opening sentence of Greil Marcus's review in Rolling Stone while Robert Christgau gave the album a "C PLUS" rating in the Village Voice). Nevertheless, Self Portrait hit Number 4 on the US Billboard 200 and Number 1 on the UK album charts."
"In the Self Portrait sessions, Dylan played a selection of songs accompanied by a small ensemble of musicians, primarily David Bromberg (guitar) and Al Kooper (keyboards, guitar), with producer Bob Johnston later adding overdubs to the basic tracks in Nashville. Another Self Portrait presents these original session masters for the first time without overdubs."
"Another Self Portrait reveals fresh aspects of Dylan's vocal genius as he reimagines traditional and contemporary folk music as well as songs of his own. Across these unvarnished performances, Dylan is the country singer from Nashville Skyline ("Country Pie" and "I Threw It All Away"), an interpreter of traditional folk ("Little Sadie," "Pretty Saro") who's right at home singing the songs of his contemporaries (Tom Paxton's "Annie's Gonna Sing Her Song" and Eric Andersen's "Thirsty Boots") before returning to writing and singing his own new music ("Went To See The Gypsy," "Sign On The Window")."
"While the original Self Portrait was a deliberate act of iconoclasm that shattered Dylan's image as "generational spokesperson" while stretching the boundaries of pop music and his own, the album's successor, New Morning, marked Dylan's return to songwriting. Another Self Portrait gives fans a chance to reappraise the pivotal recordings that marked Dylan's artistic transformation as the 1960s ended and the 1970s began."
"Featured on Another Self Portrait are a previously unavailable version of "Only A Hobo" and the demo version of "When I Paint My Masterpiece," a track that finds Dylan, who'd been signed as a recording artist not quite a decade earlier, looking to the future, promising that "Someday, everything's gonna be smooth like a rhapsody, when I paint my masterpiece."
Bob Dylan has created a new painting as the cover art for The Bootleg Series, Vol. 10 – Another Self Portrait (1969-1971).
The Bootleg Series, Vol. 10 – Another Self Portrait (1969-1971) will be available in a standard two-disc configuration as well as in a four-disc deluxe boxed set which will include, for the first time ever, the complete historic performance by Bob Dylan and The Band from the Isle of Wight Festival on August 31, 1969.
Housed in a slipcase, the deluxe edition will include the newly remastered version of the 1970 Self Portrait album, in its entirety with original sequencing, in addition to two hardcover books featuring revisionist liner notes penned by Greil Marcus (author of the notorious "What is this shit?" 1970 Self Portrait review in Rolling Stone).
A vinyl version of The Bootleg Series, Vol. 10 – Another Self Portrait (1969-1971) will include the album's 35 tracks on three LPs plus a 12&Prime x 12&Prime booklet.
Hardcore fans got an early taste of The Bootleg Series, Vol. 10 – Another Self Portrait (1969-1971) when a limited edition 7&Prime single of "Wigwam" (demo) c/w "Thirsty Boots" (a previously unreleased recording) was released for Record Store Day, Saturday, April 20, 2013. (From Bob Dylan.com)
Set List Bob Dylan The Bootleg Series Vol. 10 – Another Self-Portrait
The Bootleg Series, Vol. 10 – Another Self Portrait (1969-1971)
CD 1
1 Went To See The Gypsy (demo)
2 In Search Of Little Sadie (without overdubs, Self Portrait)
3 Pretty Saro (unreleased, Self Portrait)
4 Alberta #3 (alternate version, Self Portrait)
5 Spanish Is The Loving Tongue (unreleased, Self Portrait)
6 Annie's Going To Sing Her Song (unreleased, Self Portrait)
7 Time Passes Slowly #1 (alternate version, New Morning)
8 Only A Hobo (unreleased, Greatest Hits II)
9 Minstrel Boy (unreleased, The Basement Tapes)
10 I Threw It All Away (alternate version, Nashville Skyline)
11 Railroad Bill (unreleased, Self Portrait)
12 Thirsty Boots (unreleased, Self Portrait)
13 This Evening So Soon (unreleased, Self Portrait)
14 These Hands (unreleased, Self Portrait)
15 Little Sadie (without overdubs, Self Portrait)
16 House Carpenter (unreleased, Self Portrait)
17 All The Tired Horses (without overdubs, Self Portrait)
The Bootleg Series, Vol. 10 – Another Self Portrait (1969-1971)
CD 2
1 If Not For You (alternate version, New Morning)
2 Wallflower (alternate version, 1971)
3 Wigwam (original version without overdubs, Self Portrait)
4 Days Of '49 (original version without overdubs, Self Portrait)
5 Working On A Guru (unreleased, New Morning)
6 Country Pie (alternate version, Nashville Skyline)
7 I'll Be Your Baby Tonight (Live With The Band, Isle Of Wight 1969)
8 Highway 61 Revisited (Live With The Band, Isle Of Wight 1969)
9 Copper Kettle (without overdubs, Self Portrait)
10 Bring Me A Little Water (unreleased, New Morning)
11 Sign On The Window (with orchestral overdubs, New Morning)
12 Tattle O'Day (unreleased, Self Portrait)
13 If Dogs Run Free (alternate version, New Morning)
14 New Morning (with horn section overdubs, New Morning)
15 Went To See The Gypsy (alternate version, New Morning)
16 Belle Isle (without overdubs, Self Portrait)
17 Time Passes Slowly #2 (alternate version, New Morning)
18 When I Paint My Masterpiece (demo)
Bob Dylan & The Band Isle of Wight – August 31, 1969
1 She Belongs To Me
2 I Threw It All Away
3 Maggie's Farm
4 Wild Mountain Thyme
5 It Ain't Me, Babe
6 To Ramona/ Mr. Tambourine Man
7 I Dreamed I Saw St. Augustine
8 Lay Lady Lay
9 Highway 61 Revisited
10 One Too Many Mornings
11 I Pity The Poor Immigrant
12 Like A Rolling Stone
13 I'll Be Your Baby Tonight
14 Quinn The Eskimo (The Mighty Quinn)
15 Minstrel Boy
16 Rainy Day Women #12 & 35