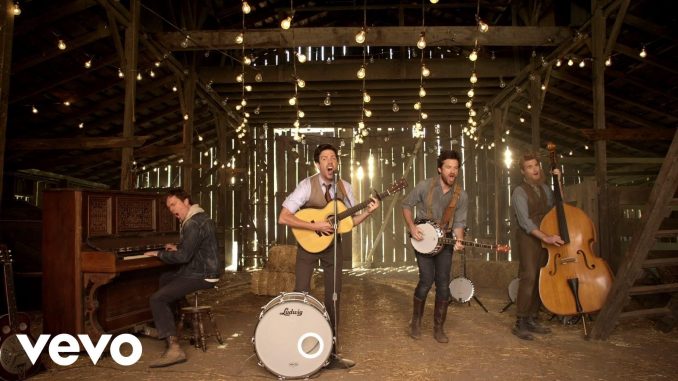 Jason Bateman, Will Forte, Ed Helms and Jason Sudeikis play the boys in the Mumford and Sons in a funny send-up of the popular folk-rock band
It looks and sounds like a Mumford and Sons video of four shaggy musicians unpacking their acoustic instruments in a field to strains of "Hopeless Wanderer

" from their new CD "
Babel

." (video follows page break)
Before long, the whole thing has become a funny send-up of Mumford and Sons played by comedic actors Jason Bateman (Arrested Development), Will Forte (SNL), Ed Helms (The Office) and Jason Sudeikis (30 Rock and SNL).
What follows is pure hi-junks of a modern bent, a sometimes ribald and witty parody of Mumford and Sons along the lines of the Soggy Bottom Boys in "Oh Brother Where Art Thou" with allusions to bad rock videos and a banjo bump and grind dance line.
This is probably the best Mumford and Sons video yet.