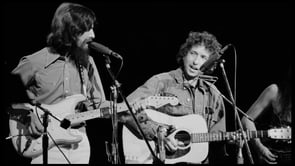 Columbia Records releases behind the scenes documentary on Another Self-Portrait featuring guitarist Dave Bromberg, organist Al Kooper and CBS producer Bob Johnston
The Columbia Records promotion team is working overtime ahead of tomorrow's release of Another Self Portrait (1969-1971): The Bootleg Series Vol. 10

.
Today we have a new mini-documentary, following up on the a music video of Pretty Saro and a promo video, along with the 15 song stream of the album.
Bob Dylan – Another Self Portrait Documentary Short from Columbia Records on Vimeo.

The documentary will be interesting to Bob Dylan fans.
All this promotion seems to be having the desired effect. One day before release Another Self Portrait (1969-1971): The Bootleg Series Vol. 10

is ranked #3 in Music on Amazon.com.
US Amazon.com customers can Auto-Rip the CD when purchased, listening to Another Self-Portrait as an MP3.
Me? I can't get the tunes out of my head. Worse ear worm I've had for ages.