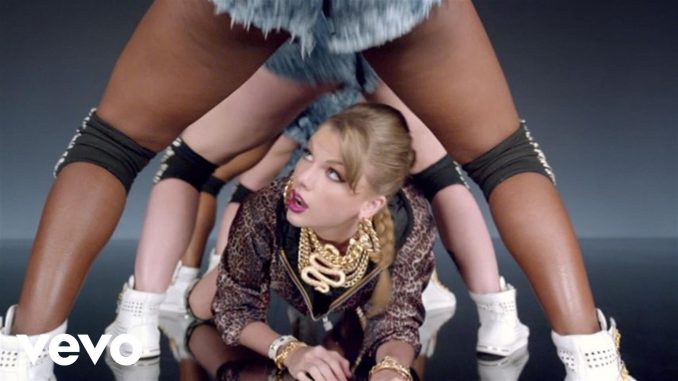 Taylor Swift celebrates her shift to full pop music with her VMA performance of Shake It Off

[HD] Taylor Swift – Shake It Off – VMA's 2014 by IdolxMuzic
By Stephen Pate – Last Tuesday Taylor Swift pre-released her new CD 1989 with the somewhat racy video "Shake It Off".
Some people took offense at the video.
Some called it a Miley Cyrus knock off.
For television fans, Taylor Swift performed a toned-down version of the video last night at the VMA Awards.
Taylor Swift told Reddit AMA she knows her fans have seen her videos before the concert starts so she tries to give them something different each time.
Both iTunes and Amazon.com show Taylor Swift's new CD and single in the country charts but it's really pop music.
Here's the official Shake It Off video if you weren't one of the 39 million people who already saw it.
The new CD 1989

will be released on October 27, 1984 and can be pre-ordered from
Amazon.com

and iTunes. The album is already #6 on Amazon.com and iTunes, not bad for an album that's 2 months from release.
Fans can get the song "Shake it Off" now as a single from Amazon.com

and iTunes. The single is #2 on Amazon.com and iTunes.
iTunes also has the video for purchase in SD. The VEVO version on YouTube is in 1080 HD.
Follow me on Twitter at @sdpate or on Facebook at NJN Network, OyeTimes and IMA News Buzz. You can also subscribe and receive notifications of new stories by email.
By Stephen Pate, NJN Network