This article was last updated on May 27, 2022
Canada:

Oye! Times readers Get FREE $30 to spend on Amazon, Walmart…
USA:

Oye! Times readers Get FREE $30 to spend on Amazon, Walmart…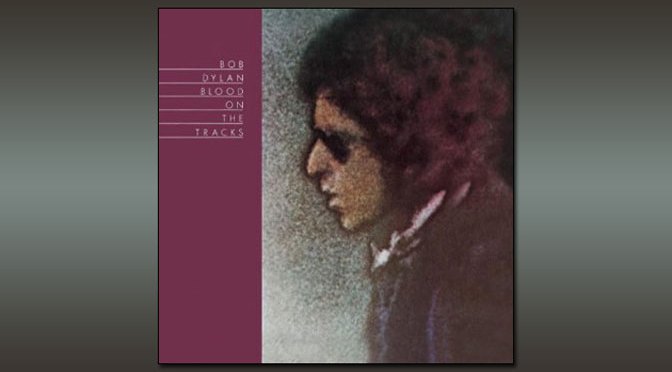 27 Recordings Added to the GRAMMY Hall Of Fame and Collector's Edition Book Will Commemorate 2015 GRAMMY Hall Of Fame Recordings
By Stephen Pate – Bob Dylan's 1975 LP 'Blood on the Tracks' is one of 27 recordings the Grammy's say have sufficient "qualitative or historical importance" to be inducted into the Recording Academy's hall.
The Grammy Hall of Game adds albums and singles every year, after they are 25 years old, in a "the tradition of preserving and celebrating timeless recordings". There are 987 recordings in the Hall of Fame.
Along with Dylan's LP, inductees include the Sex Pistols 'Never Mind The Bollocks, Here's The Sex Pistols' album and Lou Reed's single 'Walk on the Wild Side'.
"With recordings dating as early as 1909 through the late '80s, this year's Grammy Hall Of Fame entries not only represent a diverse collection of influential and historically significant recordings but also reflect the changing climate of music through the decades," said President and CEO of The Recording Academy, Neil Portnow
"These memorable, inspiring and iconic recordings are proudly added to our growing catalogue – knowing that they have become a part of our musical, social, and cultural history."
2015 Recording Academy Hall of Fame inductees
Check out this list of inductees. It's an amazing list! There are some great albums and songs here. I was surprised how many I already have and intrigued by the albums and songs I missed. Do you see any holes in your collection?
Albums


Autobahn – Kraftwerk Vertigo, (1974)

Blood on the Tracks – Bob Dylan, Columbia (1975)

Bridge – Sonny Rollins RCA Victor (1962)

Calypso – Belafonte RCA Victor (1956)

Harvest – Neil Young Reprise (1972)

John Prine Atlantic (1971)

Never Mind The Bollocks, Here's The Sex Pistols – Sex Pistols Warner Bros. (1977)

Nick of Time – Bonnie Raitt Capitol (1989)

The Shape of Jazz to Come – Ornette Coleman Atlantic (1959)

Songs of Leonard Cohen – Leonard Cohen Columbia (1967)

Stand! – Sly And The Family Stone Epic (1969)

Stardust – Willie Nelson Columbia (1978)
Songs
[Links are to the singles on iTunes which had every one including the songs from 1909. If you like Amazon.com here's the link to the Amazon Digital Store

.]
Big Girls Don't Cry – Frankie Valli and the Four Seasons> (Bob Crewe, Bob Gaudio), Vee-Jay (1962) Single
Dancing Queen – ABBA (Benny Anderson, Stig Anderson, Björn Ulvaeus) Atlantic (1976)
Honky Tonkin' – Hank Williams (Hank Williams) Sterling (1947)
I Fought the Law – Bobby Fuller FourSonny Curtis) Mustang (1965)
The Jitterbug Waltz – Fats Waller and His Rhythm And His Orchestra ("Fats" Waller) Bluebird/RCA (1942)
Le Freak – C'est Chic (Nile Rodgers, Bernard Edwards) Atlantic (1978)
Rescue Me – Fontella Bass (Raynard Miner, Carl Smith) Checker (1965)
New San Antonio Rose – f Bob Wills and His Texas Playboys (Bob Wills) Vocalion (1939)
School's Out – Alice Cooper (Alice Cooper, Michael Bruce, Glen Buxton, Dennis Dunaway, Neil Smith) Warner Bros. (1972)
Sixty Minute Man – Billy Ward & The Dominoes (Billy Ward, Rose Marks) Federal (1951)
Swing Low Sweet Chariot – the Fisk Jubilee Singers (Wallis Willis) Victor (1909)
Swing Low, Sweet Chariot – Paul Robeson (Wallis Willis) Victor (1926)
Tell It Like It Is – Aaron Neville (George Davis, Lee Diamond) Par Lo (1966)
Walk On the Wild Side – Lou Reed (Jimmy Campbell, Reg Connelly, Harry M. Woods) RCA
Press Release
Grammy – Continuing the tradition of preserving and celebrating timeless recordings, The Recording Academy® has announced the newest additions to its legendary GRAMMY Hall Of Fame®. This latest round of inducted recordings continues to highlight diversity and recording excellence, and acknowledges both singles and album recordings of all genres at least 25 years old that exhibit qualitative or historical significance. Recordings are reviewed annually by a special member committee comprised of eminent and knowledgeable professionals from all branches of the recording arts, with final approval by The Recording Academy's National Board of Trustees. With 27 new titles, the list currently totals 987 and is on display at the GRAMMY Museum® at L.A. LIVE.
Representing a great variety of tracks and albums, the 2015 GRAMMY Hall Of Fame inductees range from Autobahn by Kraftwerk to Lou Reed's controversial hit "Walk On The Wild Side." Also added to the highly regarded list are The 4 Seasons' "Big Girls Don't Cry," ABBA's "Dancing Queen," Neil Young's 1972 album Harvest, Chic's disco classic "Le Freak," the Sex Pistols album Never Mind The Bollocks, Here's The Sex Pistols, and Alice Cooper's "School's Out." Other inductees include recordings by Harry Belafonte, Leonard Cohen, Bob Dylan, Willie Nelson, Bonnie Raitt, Otis Redding, and Hank Williams, among others.
Additionally, The Recording Academy continues its partnership with FX Group with the publishing of a 110-plus-page collector's edition book. GRAMMY Hall Of Fame 2015 Collector's Edition features in-depth insight into the 27 titles inducted into the GRAMMY Hall Of Fame class of 2015. The full-color book also highlights the work of the GRAMMY Foundation's GRAMMY Camp program and preservation and archiving initiatives, and offers a colorful look at other music halls of fame across the United States dedicated to preserving and honoring music's legacy. The book will be available online at the official GRAMMY store, at retailers such as Barnes & Noble, Target and Walmart, as well as on newsstands nationwide and at the GRAMMY Museum in downtown Los Angeles before the holidays.
For more information about the GRAMMY Hall Of Fame or the 57th Annual GRAMMY Awards® (to be broadcast live on Sunday, Feb. 8, 2015, at 8 p.m. ET/PT on the CBS Television Network), please visit GRAMMY.com. For updates and breaking news, please visit The Recording Academy's social networks on Twitter and Facebook.
For a full list of recordings inducted into the GRAMMY Hall Of Fame, please go to: www.grammy.org/recording-academy/awards/hall-of-fame.
Established in 1957, The Recording Academy is an organization of musicians, songwriters, producers, engineers and recording professionals that is dedicated to improving the cultural condition and quality of life for music and its makers. Internationally known for the GRAMMY Awards — the preeminent peer-recognized award for musical excellence and the most credible brand in music — The Recording Academy is responsible for groundbreaking professional development, cultural enrichment, advocacy, education and human services programs. The Academy continues to focus on its mission of recognizing musical excellence, advocating for the well-being of music makers and ensuring music remains an indelible part of our culture. For more information about The Academy, please visit www.grammy.com. For breaking news and exclusive content, follow @TheGRAMMYs on Twitter, like "The GRAMMYs" on Facebook, and join The GRAMMYs' social communities on Google+, Instagram, Tumblr and YouTube.
By Stephen Pate, NJN Network
You can publish this article on your website as long as you provide a link back to this page.