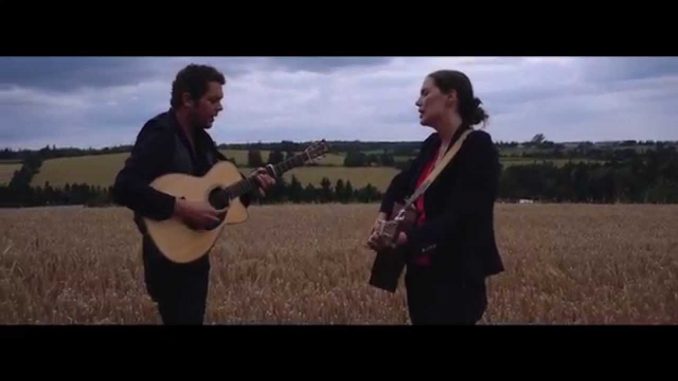 PEI's own Catherine MacLellan received the Juno for 2015 Roots And Traditional Album of the Year: Solo
By Stephen Pate – Islanders, Maritimers and Canadians have a special feeling of pride for Catherine MacLellan for her Juno win Saturday in Hamilton, Ontario.
Catherine MacLellan is the daughter of singer – songwriter Gene MacLellan, who wrote Snowbird, the song that put Anne Murray on the charts with her first #1 song and the first Canadian song certified gold by the RIAA. Snowbird was recorded by more than 25 artists including Elvis Presley.
The Raven's Sun

is Catherine MacLellan's 6th recording.
"The Raven's Sun takes the listener further along Catherine's journey in song, delving deeper into the territories of life, death and transformation. Produced by her long–time musical partner Chris Gauthier, The Raven's Sun shines a light on their musical chemistry and catches them both at their best.
Recorded in the woods outside of Woodstock, NY by GRAMMY Award–winning Danny Blume, it features stellar guest performances by Nashville fiddler Andy Leftwich. This album is another reminder that Catherine's songwriting and musicianship are unparalleled among performers of her generation." Catherine MacLellan Music
Catherine MacLellan is a soft gentle singer who gets inside your head with her deeply personal songs. Her 3rd CD Water in the Ground

never leaves the 6-CD rotation in our car. My wife will invariably say "Put Catherine on."


Catherine MacLellan's Facebook page today had a simple thank you, giving credit to her musical partner and musical Chris Gauthier and others who helped her.
"I want to thank everyone for the congratulations, Chris and I are so happy and honoured to have won that Juno. Couldn't have done it without Danny Blume, Remi Arsenault, Jay Ungar and Andy Leftwich!"
Sources
If you want Catherine MacLellan's music, please click the links. It helps to pay for this website. I have researched the best sources and prices and I appreciate your support. For more details on our advertising policies and ethics, see Our Advertisers.
The Raven's Sun – Amazon.com

– Amazon.ca

– Amazon.co.uk

iTunes – The Raven's Sun – Catherine MacLellan
Follow Stephen Pate
Twitter – @sdpate
Facebook at NJN Network
Add the NJN icon to your desktop
Subscribe and get new stories by email
By Stephen Pate, NJN Network