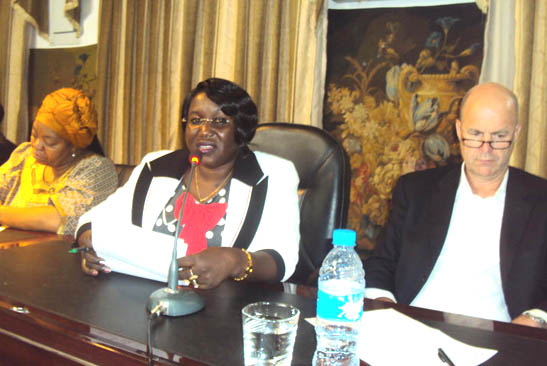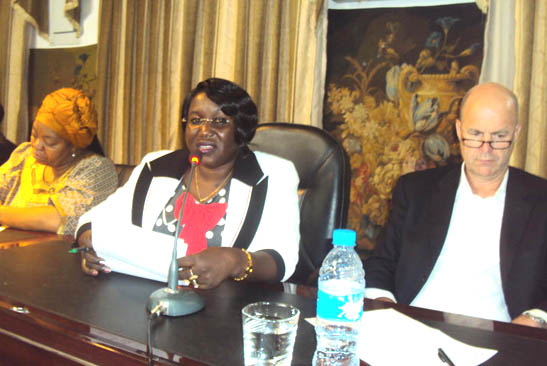 The World Health Organization, WHO has described HIV/AIDS prevalence in South Sudan as "a ticking time bomb" and a thread which needs a cooperative and collective effort to fight in the virtually independent State.
The remarks came when the Southern Sudan Aids Commission, SSAC organized a reception for the arrival of United Nations AIDS, UNAIDS to the region on Tuesday to assess the scourge situation.
Dr. Olivia Lomoro, the GOSS Undersecretary in the Ministry of Health who was speaking during the function said that; "HIV/AIDS is a real issue in Southern Sudan despite the efforts we have put to fight it. It remains a thread and a time bomb we are expecting."
She said that, there is low awareness on the killer disease to the largest ignorant and illiterate population in the region. She called for more support from the UNAIDS to curb the disease.
Dr. Esterina Novello, the Chairperson of the SSAC pointed out that, 116,000 people in the region live with the AIDS virus. She said information inadequacy has acted as a challenge in trying to minimize the spread of the scourge.
"Western Equatoria State," she said, "leads in AIDS spread, pointing out that, the State is bordering countries: Congo, Kenya and Uganda that has a high prevalence of the virus." She explained that, Western Equatoria experiences constant movement from one region to another and this has acted as the major cause for the high spread of the disease even in Central Equatoria State.
Dr. Mohamed Abdi, the WHO Director in South Sudan said that; "AIDS is a big problem in South Sudan and we need to fight it together." He said that in more than two years he had worked in the region, very few people were getting treatment.
Speaking on behalf of the United Nations agencies in Juba, Dr. Abdi reiterated UN's commitment to coordinate with all institutions fighting against the pandemic in the region. "The UN family in Southern Sudan is ready to support South Sudanese in different ways," Abdi added.
Meanwhile the UNAIDS Director Prof. Sheila Tiou pledged to assist the SSAC in supporting capacity building. He said UNAIDS will look forward to increase the number of the workers in the Commission to increase working power.