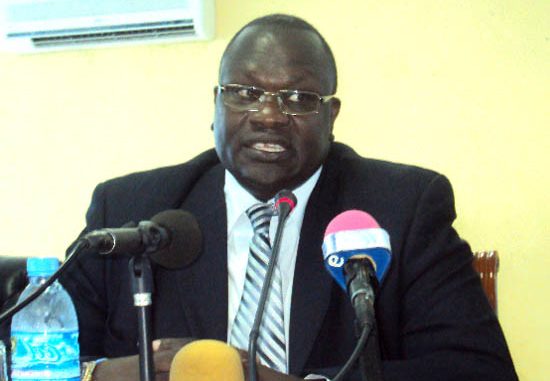 South Sudanese Vice President Dr. Riek Machar has urged the international community to exert more pressure on Khartoum authorities for peaceful coexistence between the two regions ahead of the South's Independence.
While addressing the press on Wednesday at the Juba International Airport, Dr. Machar also urged the community to exert pressure for the peaceful completion of the Comprehensive Peace Agreement, CPA implementation which is expected to expire in a few days.
"It is vital that the United Nations Security Council, UNSC to act on the ground work and drive the peacemaking efforts to ensure that the CPA is fully implemented," said Dr Machar.
He called for the immediate deployment of the African Union Peace Keepers in the agreed region of Abyei between North and South Sudan a week ago.
"We hope in few days to come, the Ethiopian peacekeepers will be deployed in Abyei area until the political settlement is achieved through international and regional efforts and end the crisis in Southern Kordofan through peaceful dialogue."
Machar returned to Juba yesterday from the United States of America after spending several days of lobbying for political, social and economic multilateral relations from the international community for the virtual independent Republic of South Sudan, ROSS.
He had attended an international summit on HIV/AIDS which was also attracted 135 countries worldwide, he said, adding that, he also represented the virtual State in the United Nations Security Council meeting on Sudan.
Machar also interacted with several diplomats expressing the need South Sudan has for investment in the various sectors of the economy.
Article viewed at: Oye! Times at www.oyetimes.com