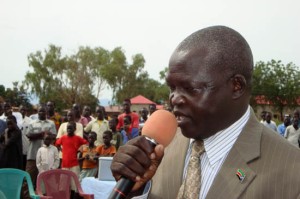 This article was last updated on April 16, 2022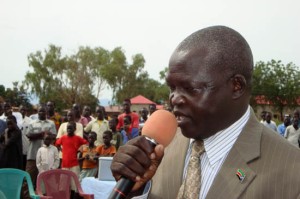 Mothers in Eastern Equatoria State have been advised to shun negative attitudes that have contributed to high mortality levels.
The State health minister Felix Sam Makuja said these today in Torit while commissioning 1,600 polio vaccinators and supervisors for a door-to-door campaign against the disease.
He, however, said that behavioural change will be gradual as many state residents still hold beliefs in traditional medicine.
He also advised mothers to take their kids for routine immunizations to guard their children against the other six killer diseases among them Diphtheria, tuberculosis, measles and tetanus.
Makuja advised the immunization teams to ensure that they cover the entire state so as to enable the state residents access the free vaccination service.
The 4-day exercise that targets over 300,000 children below the age of five is being conducted by the State Ministry of Health's Expanded Programme on Immunization with facilitation from the World Health Organization (WHO) and the United Nations Children's Fund (UNICEF).
Meanwhile, an outbreak of lumpy skin disease has been reported in Eastern Equatoria State.
The State's minister for Animal Resources and Fisheries Wilson Lolup Lopatu told the press that the disease has hit Kapoeta North, Kapoeta East, Kapoeta South and Budi counties.
He revealed that the state government had run out vaccines to fight the viral infection, but affirmed that the South Sudanese Ministry of Animal Resources and Fisheries has ordered for vaccines from Botswana.
Click HERE to read more.
You can publish this article on your website as long as you provide a link back to this page.