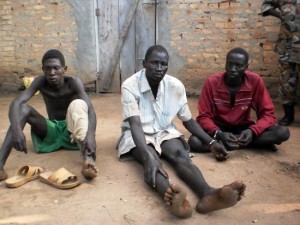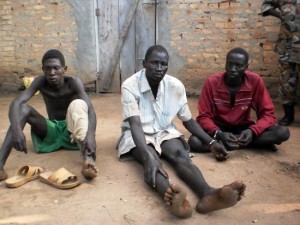 The Western Equatoria State Governor Bangasi Joseph Bakosoro has stated that the state will not be used as a platform to wage war against South Sudan.
Governor Bakosoro told the State Legislative Assembly that all the state needs is peace after the many years of fighting for liberation.
He spoke publicly for the first time following last week's arrest of UDF leader Peter Rahman Sule in Mundri East County over allegations of leading a militia group to topple the new South Sudanese government.
Bakosoro called upon the state residents to remain vigilant and ensure nobody comes and deceives them to join profligate groups that have ill intentions against Western Equatoria State and its government.

"Western Equatoria shall not be used by warlords to topple the Government of the new Republic of South Sudan because Western Equatoria citizens need peace, prosperity and development. Whoever is plotting against this state will not succeed as long as the people of the state need peace and not war", he said.
He applauded the county authorities and citizens of Mundri East County and in particular the citizens of Jambo Boma for their firm stand in alerting the state government of the presence of Sule and his group in the area.
Governor at the same time announced that the LRA atrocities in the state have drastically reduced but called for vigilance and readiness to counter any threats against the state's security.
Bakosoro also urged the state residents to address food insecurity by participating more in agricultural production.
Click HERE to read more.