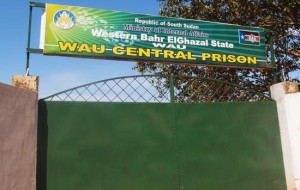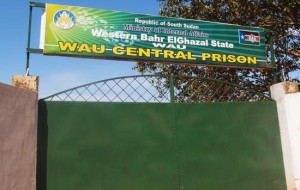 At least two prisoners have been confirmed injured during a prisoners' strike in Wau's main central prison.
An anonymous source told the press that the Friday strike was triggered by the sentencing of two prisoners to death as they prepared to leave the correctional facility.
A statement released to the press by the Central Prison Director Michael Potoka said that investigations into the incident are ongoing, saying a full statement will be released today.
"It is still difficult to have one of the injured prisoners out from jail since the other inmates have refused to allow wardens into the cells", he said.
He added that his office was monitoring the situation until calm returns.
Meanwhile, the Upper Nile State Governor Simon Kuon Puoch has condemned the aerial attacks at a refugee camp in the state's Panrieng County in which 12 people were killed.
Speaking to Gurtong on telephone from Bentiu, Puoch said the attack was provocative and unacceptable despite claims that it was targeted at rebels in Kordufan.
Local authorities in Panrieng County reported that Sudan Armed Forces (SAF) bombarded Yida payam in northern Unity State.
Yida payam hosts refugees from Nuba Mountains who fled the fighting in Southern Kordofan since June this year when the SAF and SPLA/N engaged in armed confrontations.
Click HERE to read more.