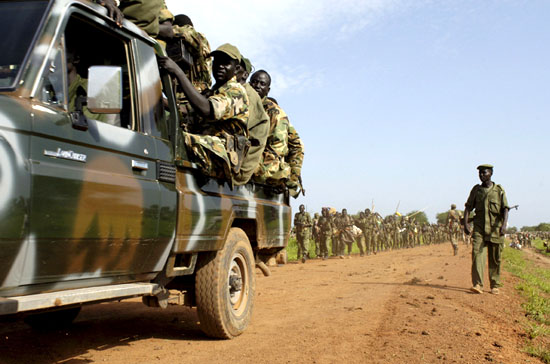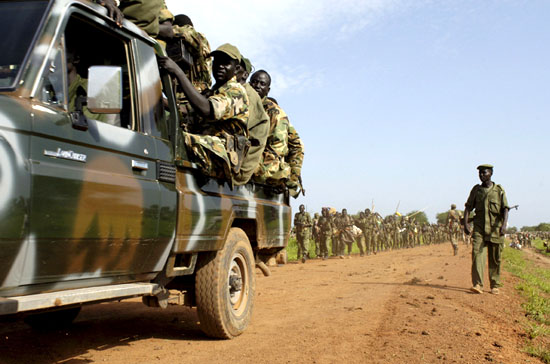 The SPLA forces killed 7 soldiers loyal to renegade General George Athor early this week after attacking the SPLA at Kir-Anyang Village of Jonglei State, the SPLA spokesman Col. Philip Auer Payang told Gurtong in a telephone interview.
"The fighting has also resulted into the killing of 5 SPLA forces even though SPLA managed to defeat the rebels and Kir-Anyang village is now under control with the surrounding areas," Aguer said.
Renegade George Athor is a leader of South Sudan rebel groups; he joined rebel activities after losing elections for gubernatorial last year in Jonglei State.
Athor was among the rebels who were offered amnesty by the President of the Republic of South Sudan H.E. Salva Kiir during his South Sudan Independence Day speech on 9th July 2011 but dissimulated his stand to the president's call.
Last month, Athor's negotiations with the South Sudan Government in Nairobi failed hence facilitating the continued violence escalation across the Country.
Last Sunday, Athor threatened both civilians and the International Humanitarian organizations operating in the Jonglei State Capital Bor town to evacuate but Philip Aguer challenged him not to target innocent civilians but to deal with SPLA forces.
"Athor is targeting civilians in these areas which is a crime against humanity," Aguer said.
The Atar Community of Jonglei State's statement to the UN last Sunday described the continuous butchering of innocent people since the attempted massacre of 16 November 2011 by Athor's forces in Atar and Kir-Anyang.
The statement called on the UN Mission in South Sudan to investigate George Athor's rebellious attacks on civilians in Jonglei State.