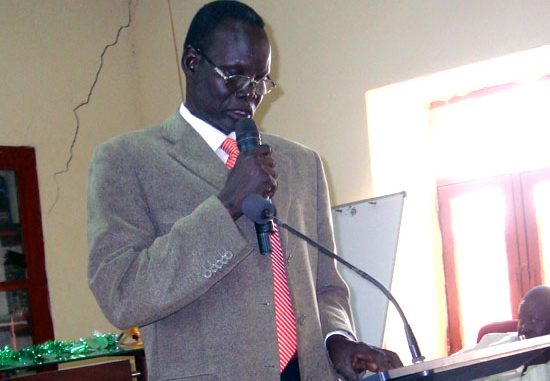 You can publish this article on your website as long as you provide a link back to this page.
This article was last updated on April 16, 2022

The Unity State Legislatures last Tuesday summoned the Minister of Local Government and Law Enforcement Mr. Joseph Gai Riakto to present his 2010-2011 Ministry performance reports and the 2012 strategic plan.
Mr. Gai reported that his Ministry is overwhelmed in service delivery to the local communities and challenged with inter- County conflicts coupled with inter-State conflicts as results of cattle rustling.
"A lot of workshops have been carried out for conflict mitigation and control of small arms," Gai explained.

"It is a great challenge for the State and Counties in providing security in the countryside at all times due to the influx of Internally Displaced Persons who settled in these areas as a result of the conflicts along our border with Sudan," he added.
Early this month, the Minister of Local Government and law Enforcement in conjunction with the State Police Commissioner Gen. Elijah Maduk Young managed to reallocate some of the organized forces who were settling inside the State Capital Bentiu to the rural areas for the protection of civilians' lives against the militia groups who keep attacking innocent villagers.
"The Ministry of local government in collaboration with the State security organs and all organized forces are working hard to maintain peace in the State," Gai assured the legislatures.
Gai also said that his key goals is to deploy more organized forces to the 9 Counties to protect civilians and to enforce the Council of the Traditional Authority Laws among other roles.
He also proposed the construction of 6 offices for the Local government Ministry in the Counties including; Panyijiar, Mayiendit, Mayom, Abiemnhom and Parieng Counties in order to improve security at all levels.
The session was attended by all Members of Parliament including the Speaker, the Commissioner of police and other high ranked police officers and the Director General of the Ministry of Local Government and Law Enforcement MR. Sinien Sulieman Yasin among other Ministry officials.