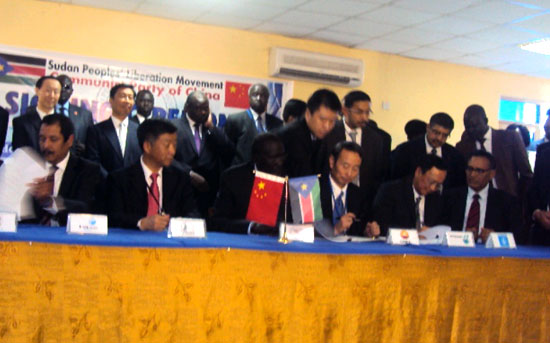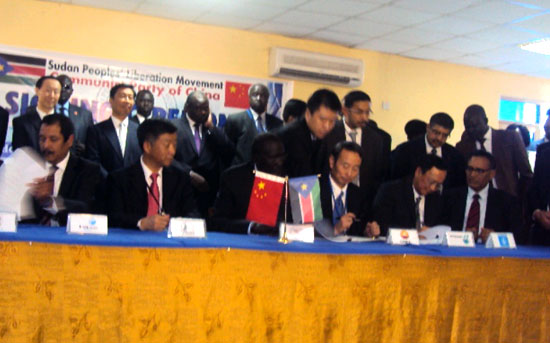 The Republic of South Sudan (RSS) Ministry of Oil and Petroleum last Friday signed a transitional agreement with six oil companies, the new policy appears to be a new twist to control the oil companies in the territory Khartoum used to interfere with.
Hon. Stephen Dhieu, the South Sudanese Oil and Petroleum Minister signed the document on behalf of RSS with the different representatives of the oil companies.
The companies were; CNPC, Petroliam National Berhad (PETRONAS), Oil and Natural Gas Corporation Limited (ONGC), (SINOPEC), TRI-OCEAN and Nile Petroleum-(NILEPET) a locally owned company.
The agreement is to allow the Companies to continue with their operation in the upstream blocks in South Sudan as previously awarded by the government.
It grants the companies the rights to conduct petroleum operations in Blocks 1, 2, Blocks 3, 7and Block 5A in their existing contract areas secured through the previous exploration and production sharing agreements.
The cementing of cooperation between the RSS and the oil companies came just days after South Sudan accused Khartoum of stealing her oil and warned of possible break away of ties between the two countries if Khartoum does not stop the malpractice.