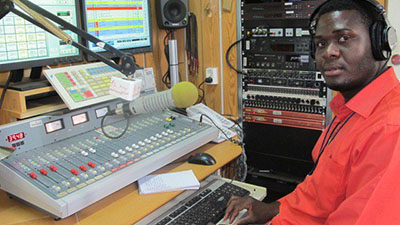 Authorities in South Sudan on Friday set free a UN Radio, Miraya FM journalist, George Livio Bahara who has been under detention for two and a half years without trial.
WAU, 29 May 2017 [Gurtong]-Bahara's release was announced on Friday by the United Nation (UNMISS).
George Livio, who worked with UN Radio Miraya based in Wau, was detained by security agents in August 2014. He was transferred to Juba and put in custody and accused on suspicion of having links with SPLA-IO rebels.
The United Nations mission in South Sudan welcomed his release and called for the release of two other staff members who are also in detention without trial since 2014.
Edmund Yakani, Executive Director of Community Empowerment for Progress (CEPO), said the move demonstrates government's assurance to fashion an enabling environment for the national dialogue.
Yakani also called on the government to release all political prisoners who are still being held for a conducive reconciliation environment in the country.
He said the release of Bahara demonstrated a good gesture between the government and the media in the country.